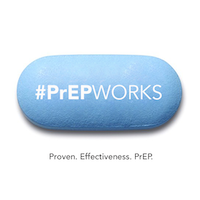 PrEP, or pre-exposure prevention, has been recognized as a safe and effective approach for HIV prevention for more than five years. Federal guidelines released May 2014 (and updated in 2017) put an official stamp endorsing the use of a daily antiretroviral drug regimen called pre-exposure prophylaxis (PrEP) to reduce the risk of HIV infection. Multiple studies have documented PrEP to be highly effective for diverse populations. Many state and local jurisdictions endorse PrEP as part of their ending the epidemic plans (see sidebar) and awareness and usage by higher risk individuals, particularly men who have sex with men (MSM), has increased significantly in recent years, although racial/ethnic disparities remain.
Costs and coverage gaps for PrEP exist, but are lessening. While most private and public health insurance plans provide coverage for PrEP, some plans have significant costs. The drug manufacturer's payment assistance program has helped significantly, and recent developments are further reducing access barriers, like the 2019 agreement between HHS and the manufacturer Gilead whereby the pharmaceutical will donate PrEP for up to 200,000 individuals each year for up to 11 years.
Under the Affordable Care Act, private health plans must provide coverage of USPSTF A and B recommendations, without cost sharing.
A more notable development, however, is the June 11, 2019 decision by the U.S. Preventive Services Task Force's (USPSTF) to grant an "A" recommendation that clinicians should offer pre-exposure prophylaxis (PrEP) to individuals who are at high risk of HIV acquisition. Under the Affordable Care Act, private health plans must provide coverage of USPSTF A and B recommendations, without cost sharing. This change will be implemented in the coming year.
Below is a summary of federal, state, and local activities that augment and further support these PrEP activities.
Federal Policy and Guidance on PrEP and HRSA
PrEP plays a major role in the new Ending the HIV Epidemic: A Plan for America and its goal to substantially reduce new HIV infections. Previously, several HRSA programs established avenues for PrEP support and coverage. 
Coverage and Paying for PrEP
While health insurance coverage of PrEP is fairly common, costs vary. On the public health insurance side, state Medicaid programs cover PrEP. Many private health insurers also cover PrEP. Below are tools to help assess and manage costs.
For Clients - PrEPCost.org is a handy online tool for picking the best Marketplace plan with PrEP coverage. Also, use the PrEP Locator to find a doctor or clinic with PrEP experience.
For Providers - NASTAD has prepared a billing and coding guide to help providers get payment for PrEP services.
Finding a PrEP Provider
Beyond coverage, individual clinicians may not always be up to speed on PrEP. See the PrEP Locator for a searchable national database of providers who understand PrEP administration. Also, do a web search to see community-specific PrEP provider guides. However, widespread clinician preparedness might be the better long-term strategy.