HRSA HIV/AIDS Bureau (HAB)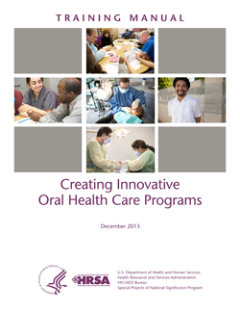 This training manual synthesizes lessons learned from this federally funded project and has important implications for addressing oral health care among PLWHA, one of their most frequently cited unmet needs.
The objective of this training manual is to provide program-planning information. Target audiences include HIV, primary care, and dental providers interested in expanding or replicating innovative models of oral health care for PLWHA.
Table of Contents