Purpose and Background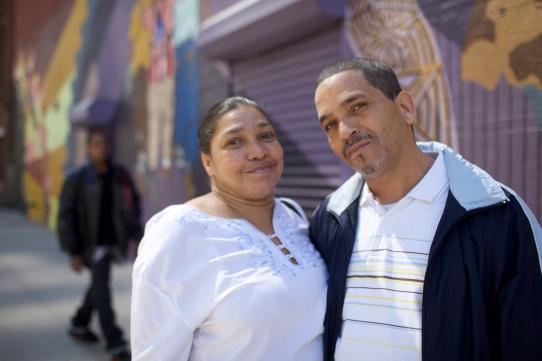 This Integrating HIV Innovative Practices (IHIP) curriculum provides clinic staff and other stakeholders with guidance on how to replicate models of care developed to engage and retain hard-to-reach populations into HIV medical care. These best practices stem from the wealth of research produced by participants in the Special Projects of National Significance (SPNS) Program.
SPNS is the research arm of the Ryan White HIV/AIDS Program, facilitated by the Health Resources and Services Administration (HRSA) HIV/ AIDS Bureau (HAB), which supports the demonstration of cutting-edge approaches to HIV care that otherwise would not be funded or evaluated.
This IHIP curriculum can serve as a quality improvement initiative geared to helping agencies build their capacity to reach and serve people with HIV (PWH) from marginalized and underserved populations that are not engaged in care, are unstable in or sporadic to care, and/or have fallen out of care.1
By leveraging the guided discussions, activities, resources, and other materials in these trainings, participants will build their knowledge, skills, and abilities related to:
The impact of HIV on these populations, and the barriers known to prevent them from accessing lifesaving HIV prevention, testing, treatment, care, and ancillary services;
How SPNS models of care help clinics reach these populations and mitigate HIV in their communities;
Guidance concerning replication of these best practices into one's clinical operations; and
Information about the way this work aligns clinic operations with the goals of the National HIV/ AIDS Strategy.
Target Audience
Health professionals and advocates working with vulnerable PWH, including marginalized and underserved populations—ethnic and racial minorities, sexual minorities, currently and formerly incarcerated persons, people with substance use disorders (SUDs), injection drug users (IDUs), and others—would benefit from this curriculum. Those in particular who would benefit are:
Clinical personnel, including medical doctors, nurse practitioners, registered nurses, other nursing staff, care coordinators, case managers, health service navigators, and front desk staff, and
Stakeholders, namely consumers, local HIV Planning Council or clinic advisory board members, and representatives from HIV/AIDS providers and other partnering agencies.
Training Design
The training modules in this curriculum have been set up to accommodate the busy schedules of HIV clinics and agencies. Each module may be taught as a standalone session, which takes between 20 and 60 minutes to complete (although 60-minute sessions may be broken into two 30-minute modules to meet clinic needs and time constraints; where this break could occur is indicated), and includes teacher instruction, guided group discussion, group activities, and group evaluation components. When longer periods of time are available, sessions may be combined.
Although specialized training is not required, it is highly recommended that facilitators familiarize themselves with the information in this curriculum and the related IHIP training manual, "Innovative Approaches to Engaging Hard-to-Reach Populations Living with HIV/AIDS into Care." A series of complementary IHIP online webinars are available online at Integrating HIV Innovative Practices (IHIP).
Instructional Approach
This curriculum is set up as a series of trainings, activities, and handouts2 designed to teach, engage, and guide staff discussion around the implementation of one or more SPNS models of care.
The staff person(s) heading the implementation process within the clinic ideally should facilitate the trainings. Group Discussions and Group Activities also may include input from other speakers, including (but not limited to) other clinic staff, partnering agency representatives, or other HIV/AIDS-related personnel.
The material covered in the curriculum is reflected in the related training manual. Its success depends on the willingness of the trainer—referred to as the Facilitator throughout this curriculum—to leverage all of the materials provided herein.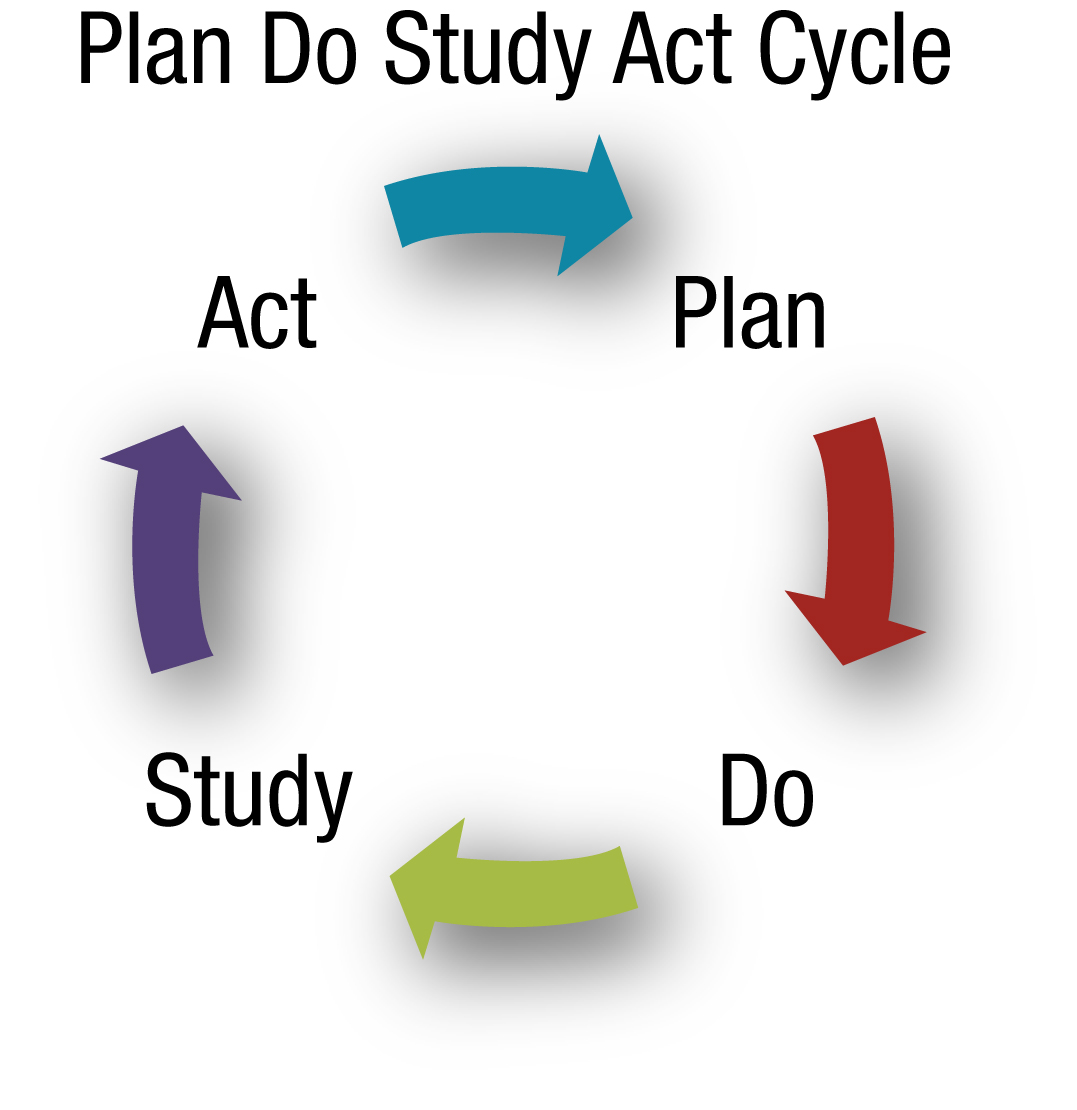 The quality improvement plan aspect of the training is framed by the Plan-Do-Study-Act (PDSA) cycle, which involves:
Plan: Nearly all of the modules are geared to "planning." In these, clinics examine different models of care and discuss what they want the clinic to achieve in implementing them.
Do: The one "do" module in this training curriculum helps clinics jumpstart the implementation of their selected model(s) of care.
Study:The "study" phase of the PDSA cycle involves evaluating the results of the planned and conducted action. Modules 1 through 8 include a Group Evaluation component that allows participants to assess the pros and cons of different models of care and informs their decisions concerning next steps for the clinic.
Act: The curriculum is designed to help agencies reach the "act" stage of the PDSA cycle, when the clinic has incorporated the selected model(s) of care into its operations permanently.
Like the PDSA cycle itself, the modules are designed to be iterative, and can be repeated as necessary.
The activities described in the curricula accommodate up to 20 participants easily and can be modified as needed. The activities encourage learning through interactive discussion, rather than just lecture, in order to familiarize participants with proven approaches to engaging and retaining PWH in care.
Materials and Equipment
Each module comes with an associated PowerPoint presentation, as well as detailed discussion and activity guides. Handouts are also provided for most of the modules.
Throughout this curriculum, the Facilitator will require the following materials for each training session:
A computer and compatible LCD projector that can readily play the training sessions' PowerPoint presentations
Screen or blank wall on which to project each training
Handouts of the material to be reviewed in that day's training session
Paper and easel(s)
Colorful markers
Tape for affixing paper to the wall as necessary
A bowl or hat for group activities
Invited guest speaker(s), as needed.
Note: The Facilitator should neatly log thoughts and questions on the paper during each session, since participants may want to refer to notes from previous sessions. The Facilitator may want to transcribe (or facilitate the transcription of) these notes into a Word document to permit production of future reports, work plans, and guidance related to the selected model(s) of care.
Manual Format
Throughout the manual are detailed slides with talking points, guided discussions, and group activities to facilitate the learning process. At the start of each module is a breakdown of the training's components.
---
1. The phrases "engagement in care," "retained in care," "unstable in care," and "lost to care" are defined in the Models of Care Terms and Definitions Handout.
2. Handouts can be printed as well as placed on flash drives and handed out to participants.