Center for Engaging Black MSM across the Care Continuum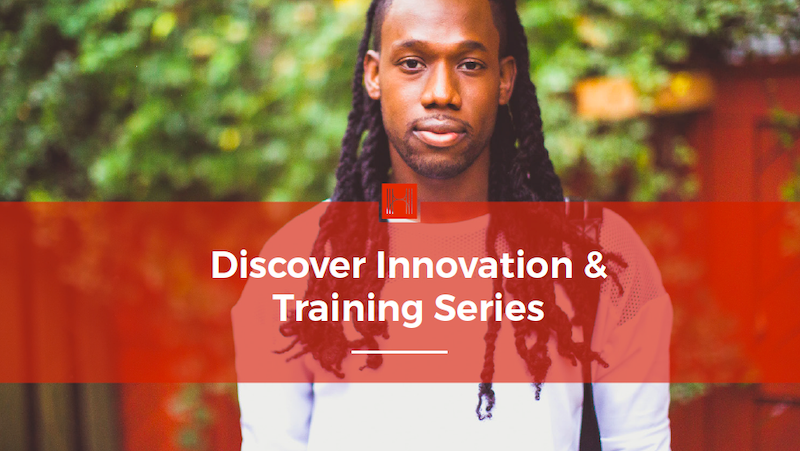 His Health is an online training portal developed to educate providers on the delivery of HIV health care services for Black men who have sex with men (MSM) to enhance engagement and retention in care. Resources include:
Trainings on varied topics (e.g., whole health assessment, PrEP, transgender health). Each training includes a video tutorial and supporting resources. (Note: CEUs/CNUs no longer offered for this training series.)
Innovation care models targeting Black MSM.
His Health is the product of collaboration among Black gay men, healthcare and service providers, public health professionals, federal health agencies, LGBT advocates, and community stakeholders.
Components
Discover how taking a whole-health approach to wellness improves the health of Black gay men.

Equip yourself with clinical practice strategies that advance behavioral and mental health, sexual health conversations and retention in care.

Learn how to engage HIV-positive young Black LGBT patients.

Create an inclusive and affirming care experience for young Black transgender patients.

Empower yourself and your patients with the facts about PrEP.

Build up your knowledge on PrEP uptake, adherence and disparities among Black MSM.

Community mobilization and cutting edge research to improve access to care and treatment for Black gay men in Memphis.

Joint Linkage to Care program connects clients to in-house and off-site medical and social services that help prevent HIV infection and maintain the health of people with HIV (PWH).

Patient-driven approach (Project Silk) engages clients and elicits their advice on program design and service delivery.

A sexual health clinic focused on HIV testing and linkage to care for young MSM of color.

Want to know how to ask the right questions in the right way, at the right time?

Take action to incorporate meaningful community-engagement strategies. This will ensure that Black gay men have access to sexual health services. Connecting Resources for Urban Sexual Health (CRUSH

An intensive and individualized linkage to care program.

While visibility and research on the healthcare needs of Black cisgender gay men and transgender women have increased in recent years, Black transgender men who

In 2013, the Damien Center collaborated with a network of local partner agencies, including Brothers United.

This webinar will examine policies leveraged by the Connect to Protect (C2P) community coalition in Memphis, Tennessee, to address social and structural barriers to care experienced by Black same-gender-loving men and adolescents living with HIV.

This webinar examines the collaborative problem solving efforts and strategies of the Memphis-based Connect to Protect community coalition that resulted in changes to the environment, leading to a reduction in health and other social problems of HIV infected youth.

Connecting Resources for Urban Sexual Health (CRUSH - No Longer Active) and Project Silk may operate on opposite coasts, but these innovative youth-centered pro

SMILE, a project that provides a qualifying basis for success in clinical care management and meaningful uptake of prevention strategies among Black men who have sex with men who are living with, or at risk for, HIV.

This webinar highlights organizations that have implemented programs that simultaneously improve access to services and enhance financial viability. 

Key considerations for establishing clinical and programmatic protocols to expand access for sexual-health and HIV-prevention services (including PrEP and PEP) specifically for young Black men who have sex with men and transgender people.

This webinar focuses on planning to deliver PrEP at a recreation-based community health site. 

The nuances of practicing cultural competency and sensitivity to improve delivery of sexual-health services to Black men who have sex with men (MSM).