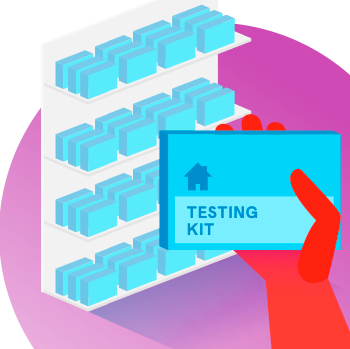 The emergence of COVID-19 in 2020 and its attendant access challenges prompted more attention to home/self-testing for HIV and an HIV Self Testing: CDC Dear Colleague Guidance in April of that year. A year later, NASTAD released an April 2021 document, Self-Testing: A Strategy to Improve Access to HIV, Viral Hepatitis, and STI Testing, with insights for health departments and other agencies on incorporating self-testing for HIV as well as viral hepatitis and STIs.
The NASTAD toolkit, produced in association with the Association of Public Health Laboratories, explains various self-testing technologies and covers such vital considerations as:
What self-testing can do for programs in helping achieve their public health goals, including those under the Ending the HIV Epidemic (EHE) Initiative.
What health departments should do if they make self-testing a part of their HIV strategy.
The role of the public health laboratory.
The appendix includes a comprehensive chart on various self-tests, including their insurance/costs, along with a tip sheet summary on self-testing. Case studies from multiple states are also available.
NASTAD includes this toolkit among its resources in their Ending the HIV Epidemic website. NASTAD is funded by CDC to support state and local health department EHE efforts and is also serving as the EHE Systems Coordination Provider to support Ryan White HIV/AIDS Program (RWHAP) recipients in coordinating EHE activities.