The Black Women First Initiative supports the design, implementation, and evaluation of bundled evidence–informed interventions for Black women with HIV.
These interventions include:
Enhanced patient navigation, case management or peer engagement
Red Carpet Care experience to address barriers to HIV care
Stigma reduction interventions
Use of Trauma Informed Care interventions
Self-efficacy, health literacy and resiliency interventions
Interventions to address Intimate Partner Violence (IPV), sexual violence or other behavioral needs
Benefits of bundled interventions include:
Addressing socio-cultural health determinants
Expanding delivery and utilization of comprehensive HIV care and treatment services
Supporting continuous engagement in care
Improving health outcomes for Black women with HIV in a culturally sensitive and responsive manner.
This initiative is supported by the Office of the Assistant Secretary for Health Minority HIV/AIDS Fund (MHAF) and the Health Resources and Services Administration (HRSA), HIV/AIDS Bureau, Special Projects of National Significance (SPNS) program.
Demonstration Sites
The initiative provided funding to the following 12 demonstration sites across the country: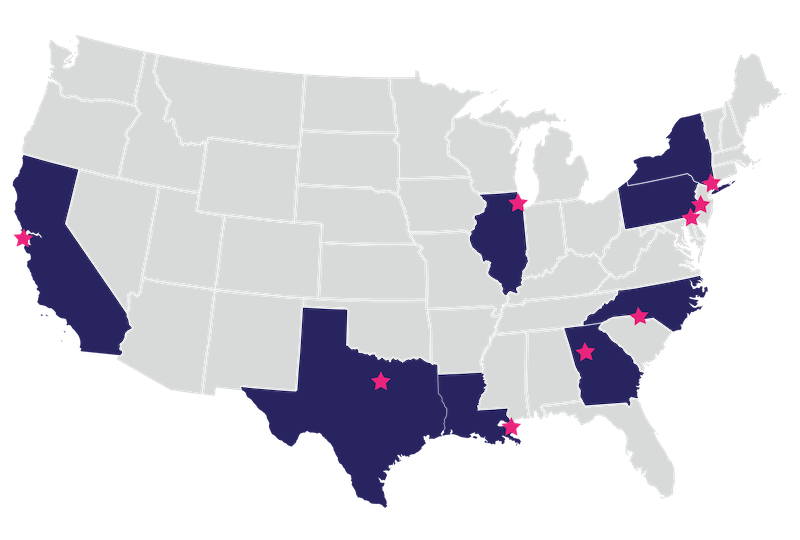 Resources
Evaluation and TA Center
The Evaluation and Technical Assistance Provider, The University of Massachusetts (UMass) at Lowell in partnership with AIDS United, Boston University Center for Innovation in Social Work & Health, and Impact Marketing + Communications, lead a multi-site evaluation, provide technical assistance and disseminate findings and lessons learned from this initiative. 
Resources from our Demonstration Site Partners
Video: Taking Care of Me, produced by G.E.M.S./AccessMatters
This video illustrates the journey of one woman upon testing positive for HIV, and highlights the importance of seeking medical care.