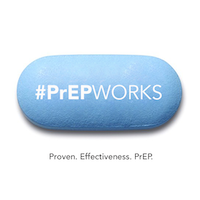 Pre-exposure prophylaxis (PrEP) is a safe and effective approach for HIV prevention and is widely available in the U.S. at little to no cost--as of 2021. Here's a quick recap of the history and resources for maximizing access.
Guidelines Evolve
Expansion of PrEP coverage began at the state level as early as 2014 with select states endorsing PrEP as part of their ending HIV plans. In 2017, federal guidelines endorsed PrEP to reduce the risk of HIV infection, The evolution in coverage accelerated in 2019 with the U.S. Preventive Services Task Force's (USPSTF) issued an "A" recommendation that clinicians should offer PrEP to individuals who are at high risk of HIV acquisition.
These directives were based on multiple studies that have documented PrEP to be highly effective for diverse populations. Awareness and usage by higher risk individuals, particularly men who have sex with men (MSM), has increased significantly, although racial/ethnic disparities remain.
Costs and Coverage
Costs and coverage gaps for PrEP have been significantly reduced in recent years.
Under the Affordable Care Act (ACA), most private health plans and Medicaid programs (in states that expanded Medicaid under ACA) must provide coverage of PrEP, without cost sharing. Access the infographic PREP ACCESS IS A RIGHT! to check plan coverage and costs.
The Ready, Set, PrEP program provides access to those without prescription drug coverage.
HRSA: PrEP Policies and Tools
PrEP plays a major role in the new Ending the HIV Epidemic initiative and its goal to substantially reduce new HIV infections. EHE builds upon multiple HRSA programs and policies.
HRSA RWHAP Policy. Ryan White HIV/AIDS Program (RWHAP) funds cannot be used for PrEP medications or medical services related to PrEP such as physician visits or lab tests related to PrEP. However, as HRSA HAB states in the June 22, 2016 HRSA/HAB Dear Colleague letter on PrEP, Ryan White fund recipients and providers can provide services like risk reduction counseling and targeted testing that are part of a comprehensive PrEP program.
HIV Clinician Training. The RWHAP AIDS Education and Training Centers (AETC) Program has an important role in educating and building capacity of community providers to provide PrEP. The AETC National HIV Curriculum has an online module and case study devoted to PrEP. Pacific AETC has prepared PrEP: A Guide for Providers, one of many clinician resources on the AETC National Coordinating Resource Center website. The National Clinician Consultation Center is available for case consultations.
HRSA Health Centers. HRSA's Health Centers can provide PrEP to their patients in the course of delivery of primary care, patient payments (based on their ability to pay), and use of the 340B Drug Pricing Program to pay for PrEP (allowable for Health Centers that are eligible and enrolled as covered entities). Details are outlined in the HRSA Health Center (BPHC) Technical Assistance Resource: Health Center Provision of HIV Pre-Exposure Prophylaxis.