Session Length: 60 minutes
Materials Needed
Computer and compatible LCD projector
Copies of the handout (should be printed out and distributed to each person)
Timer or watch with a second hand
Calculator
6 pieces of paper
3 pencils or pens
Prizes and/or a buzzer are optional but recommended.
Provide the class with instructions for Oral Health Jeopardy Game for Providers.
Trainer Answer Key and Talking Points
Trainer should review handout/answer key with talking points before starting Jeopardy group activity, and refer to the accompanying talking points when reviewing answers with the group.
GROUP ACTIVITY
Slides 1–37: PowerPoint Slides for Jeopardy Game for Providers
Lead class through Jeopardy game according to instructions provided above. Slides can be found at: http://echo.hdwg.org/jeopardy.
SLIDES 1-3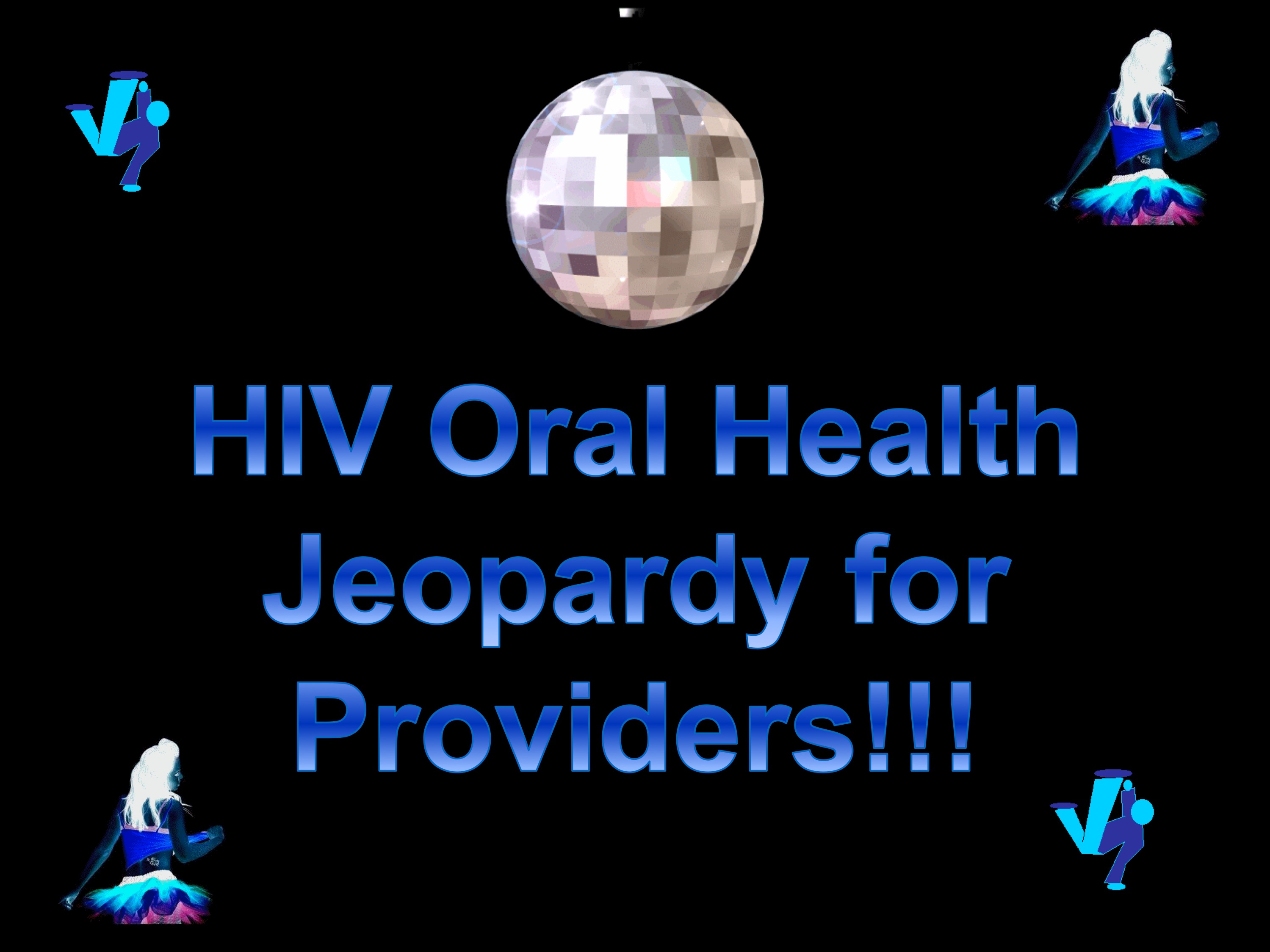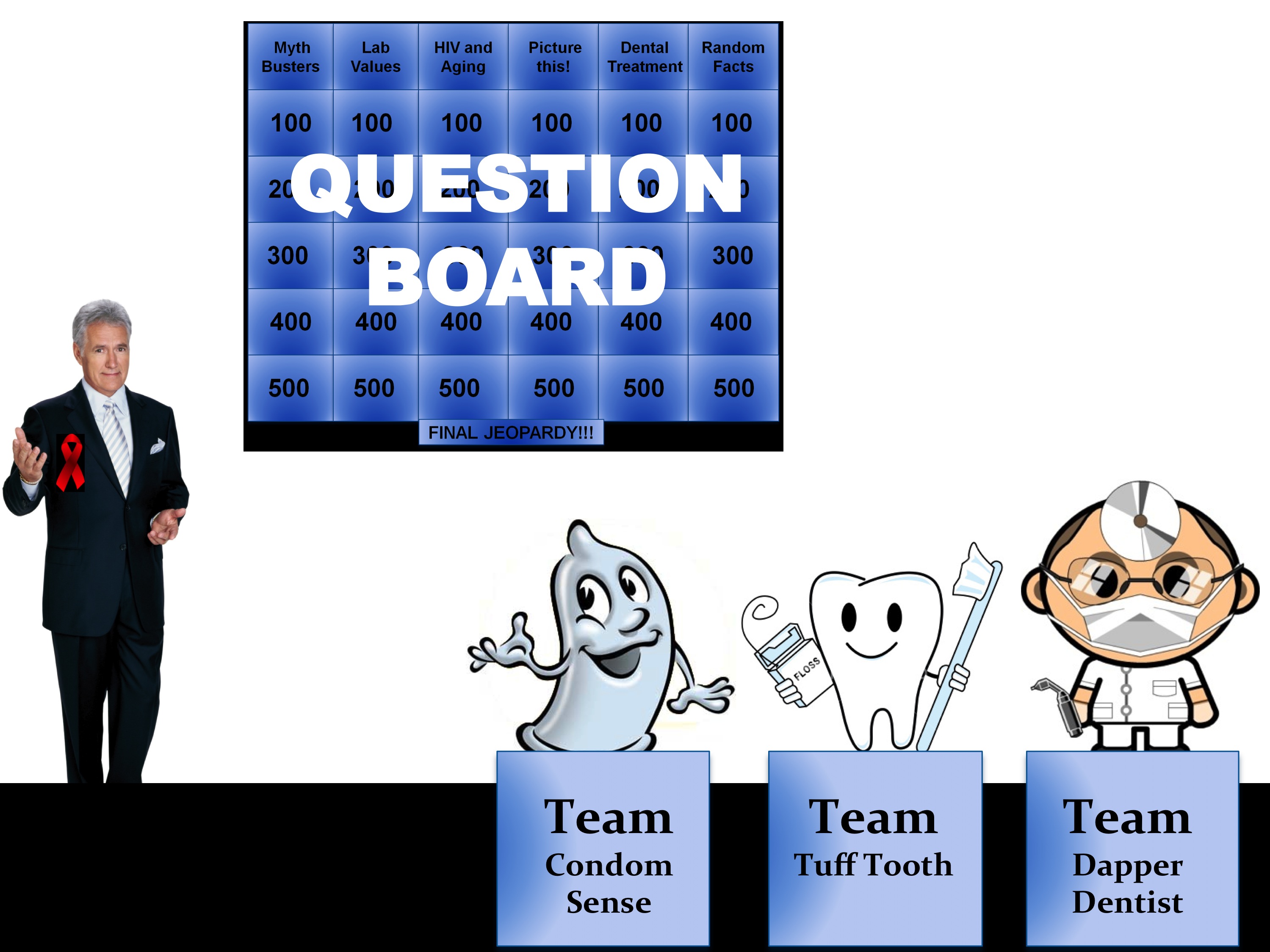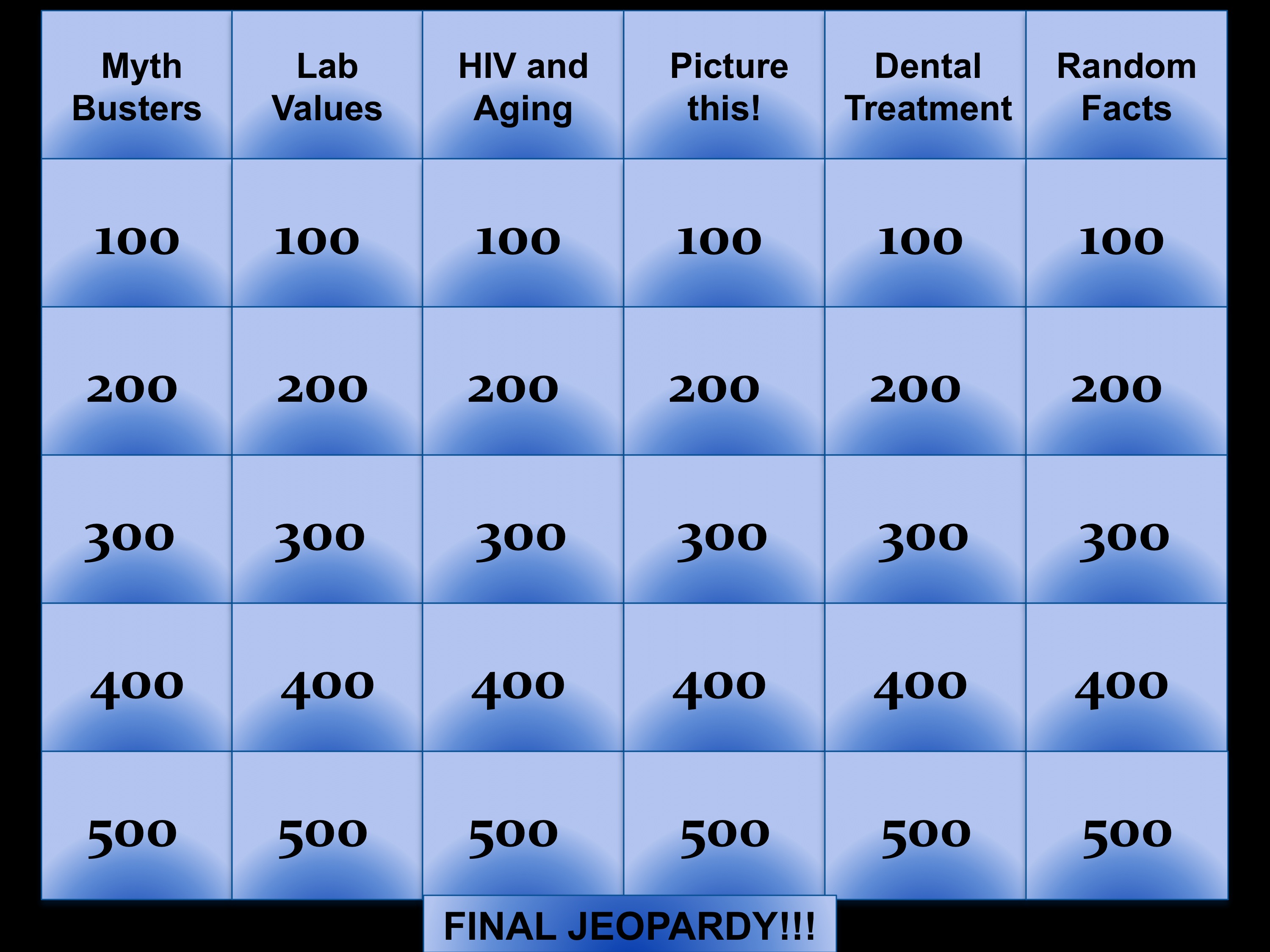 SLIDES 4-9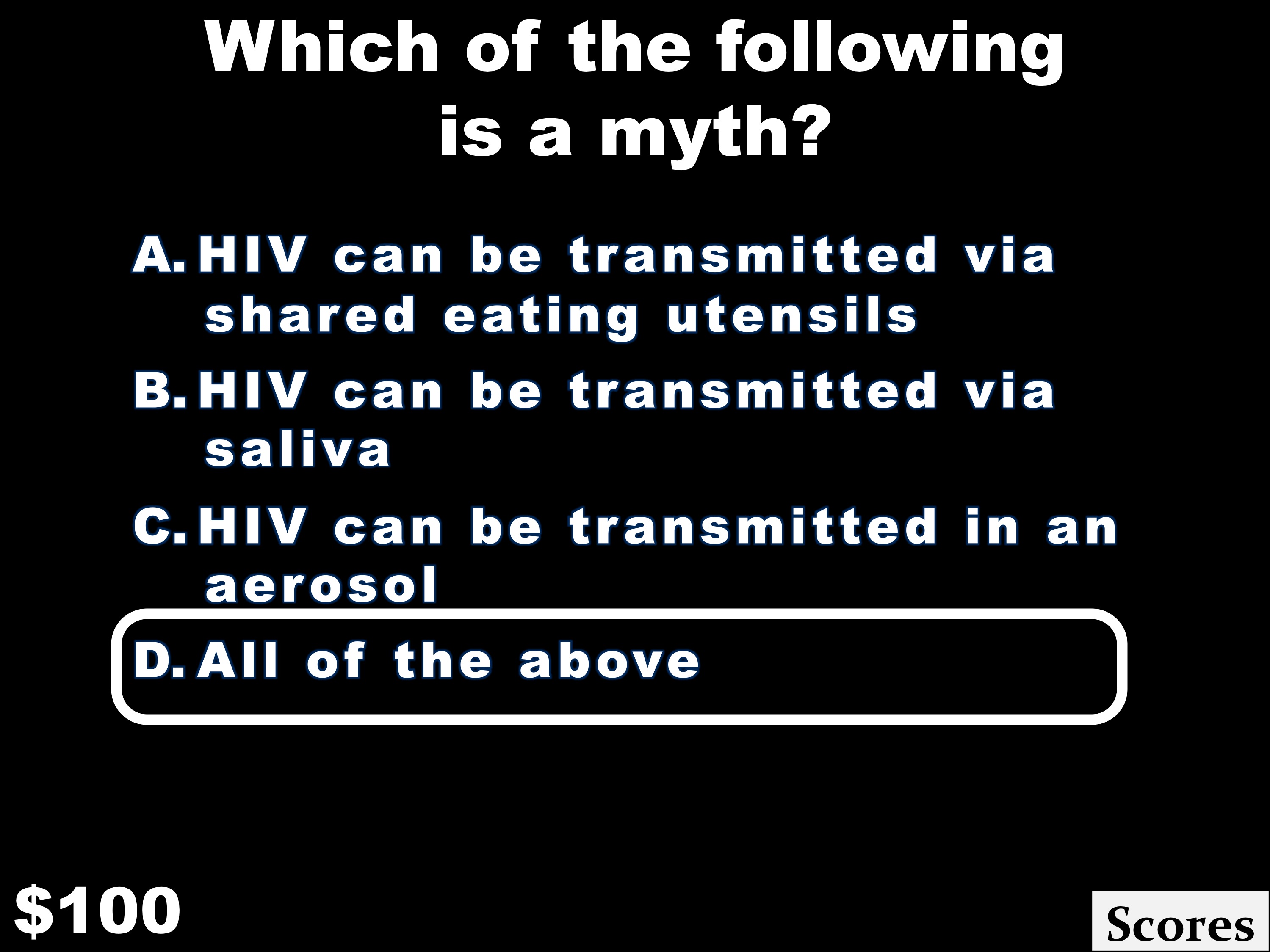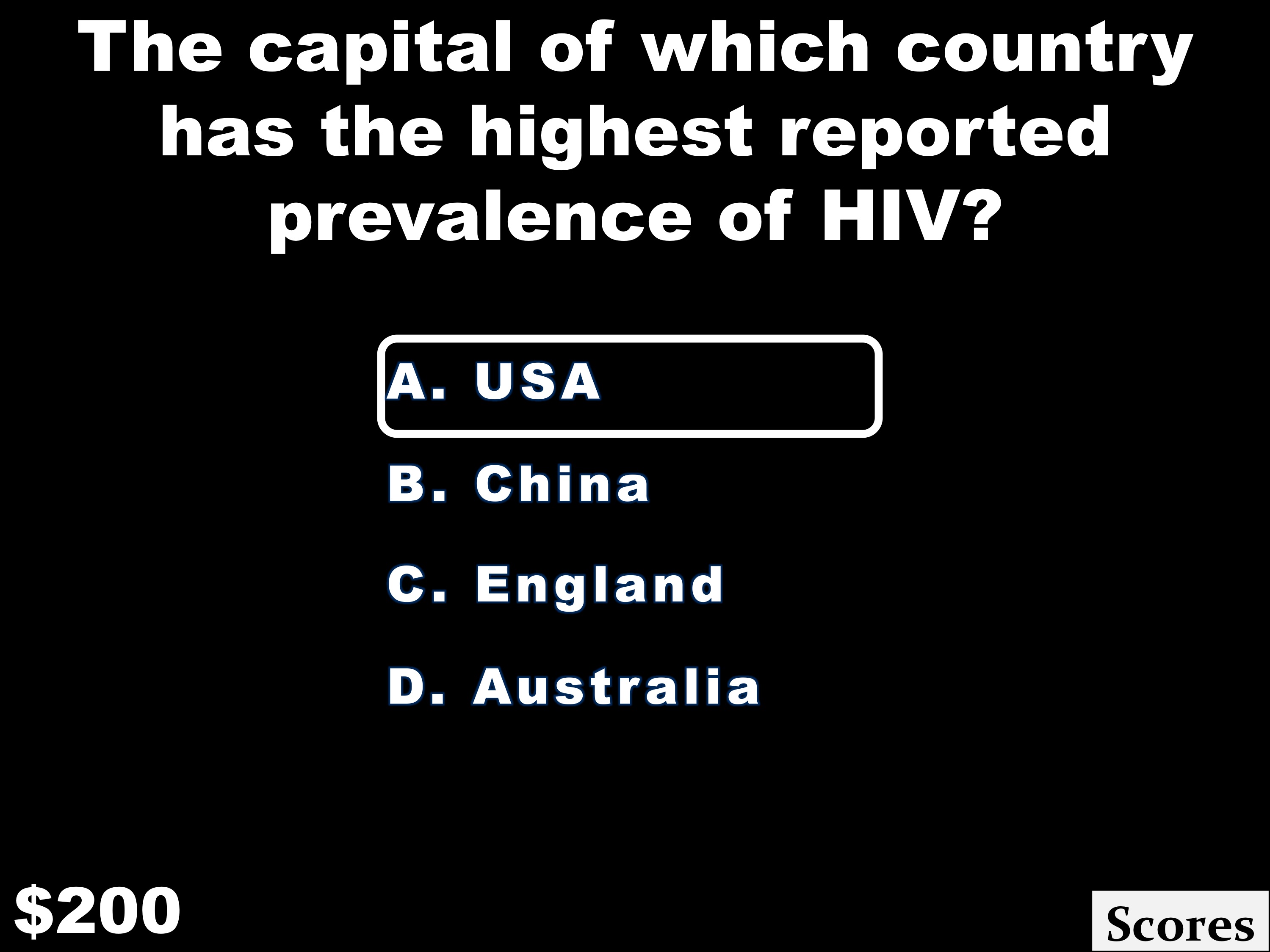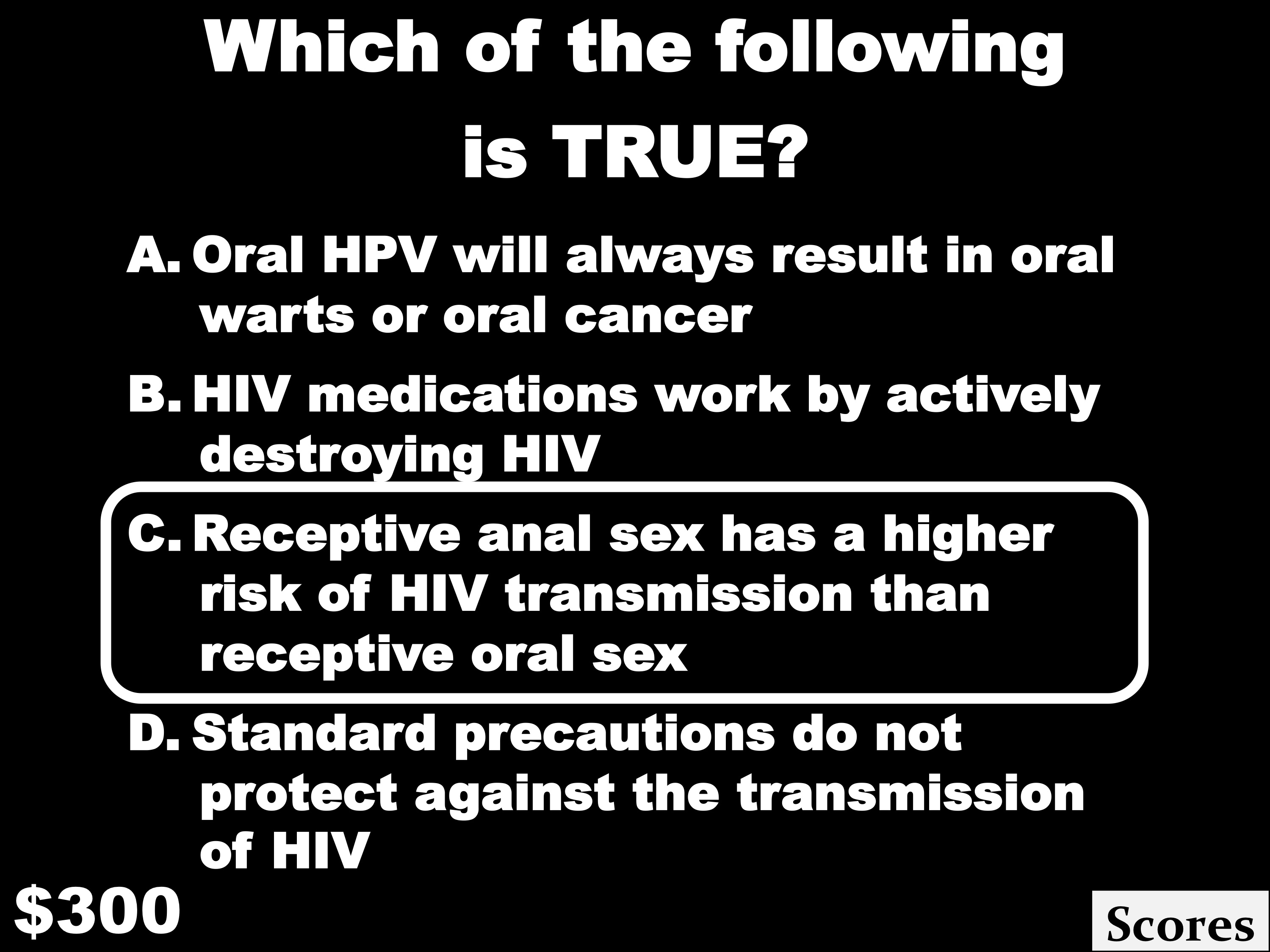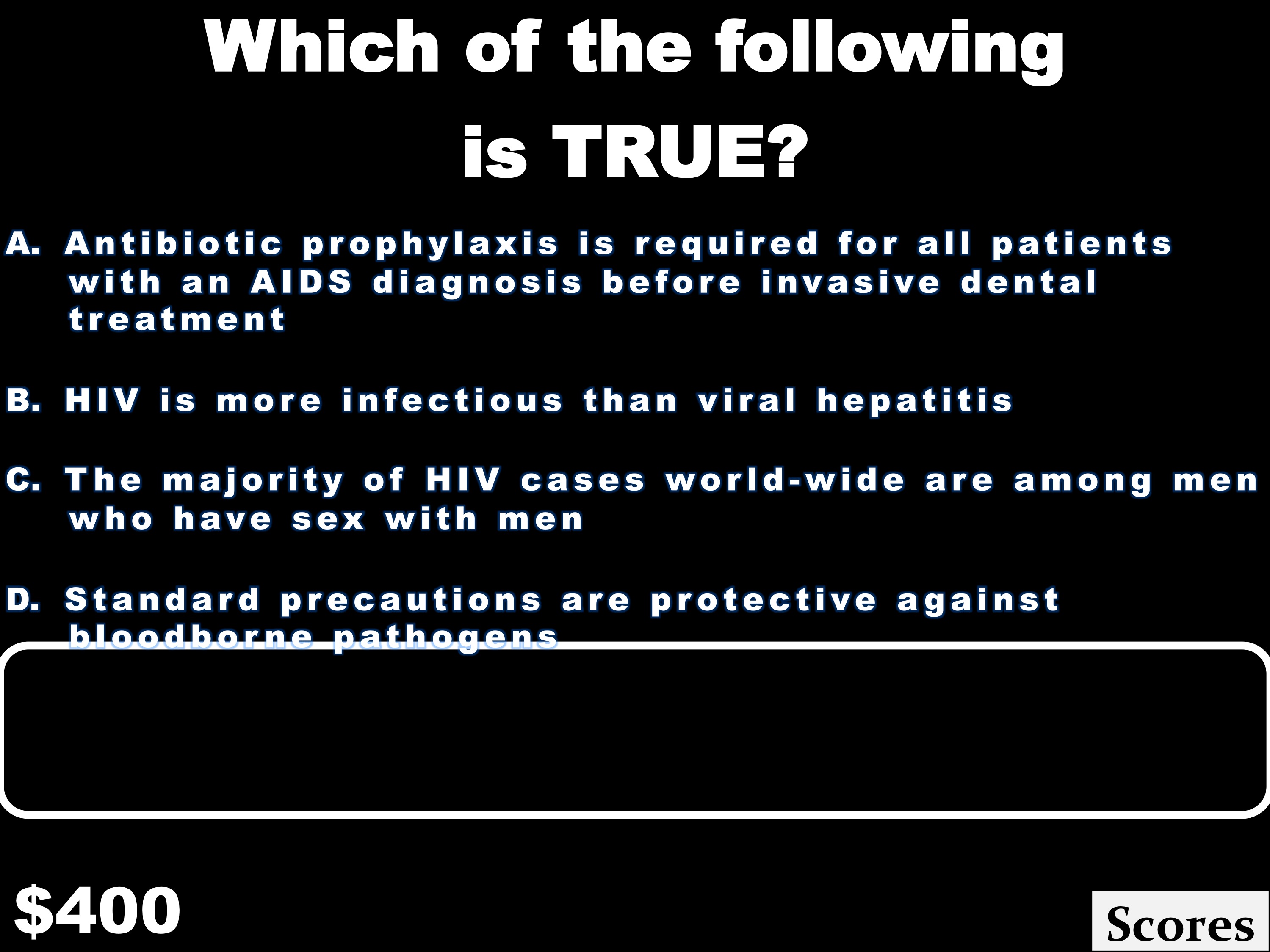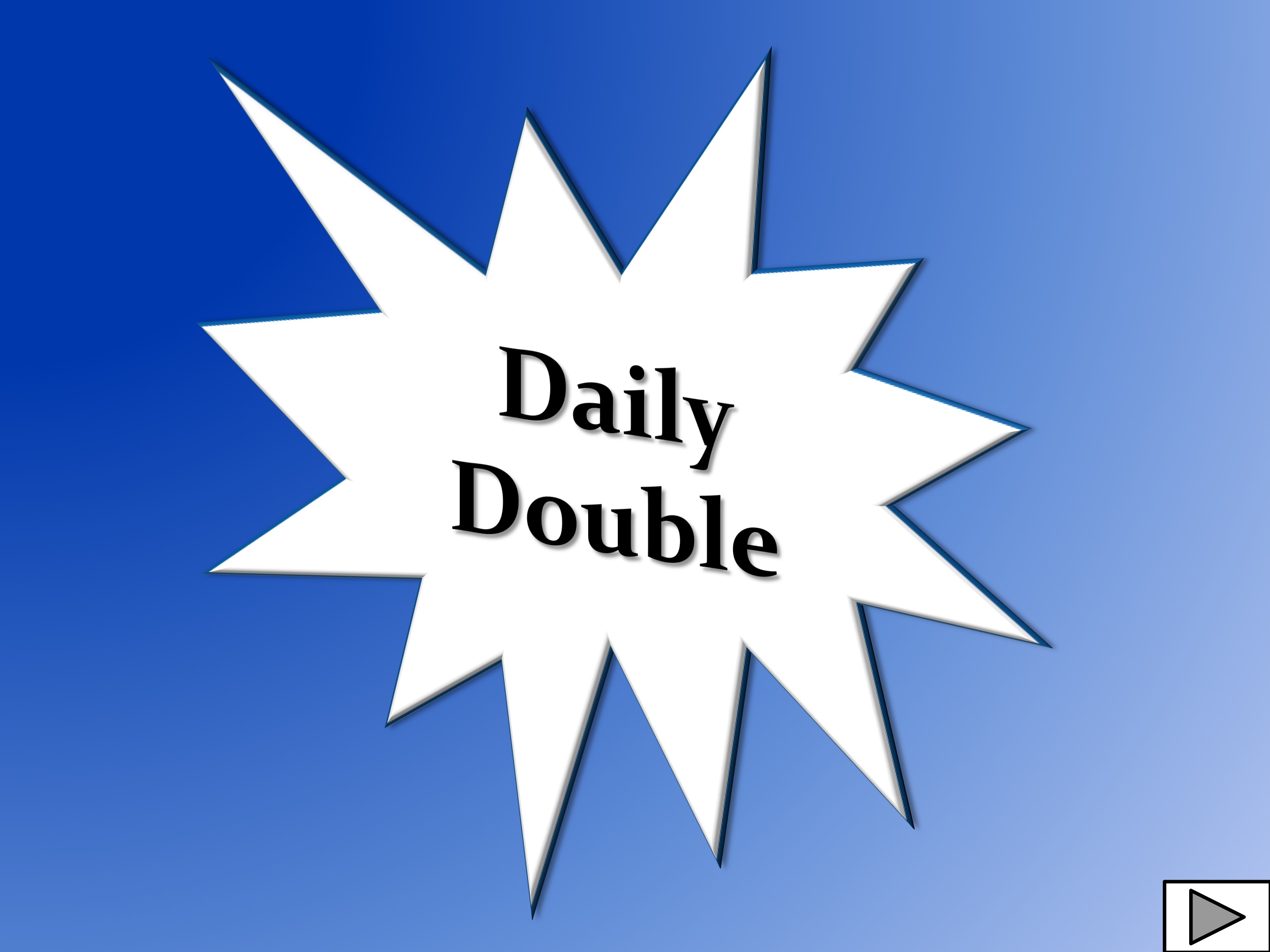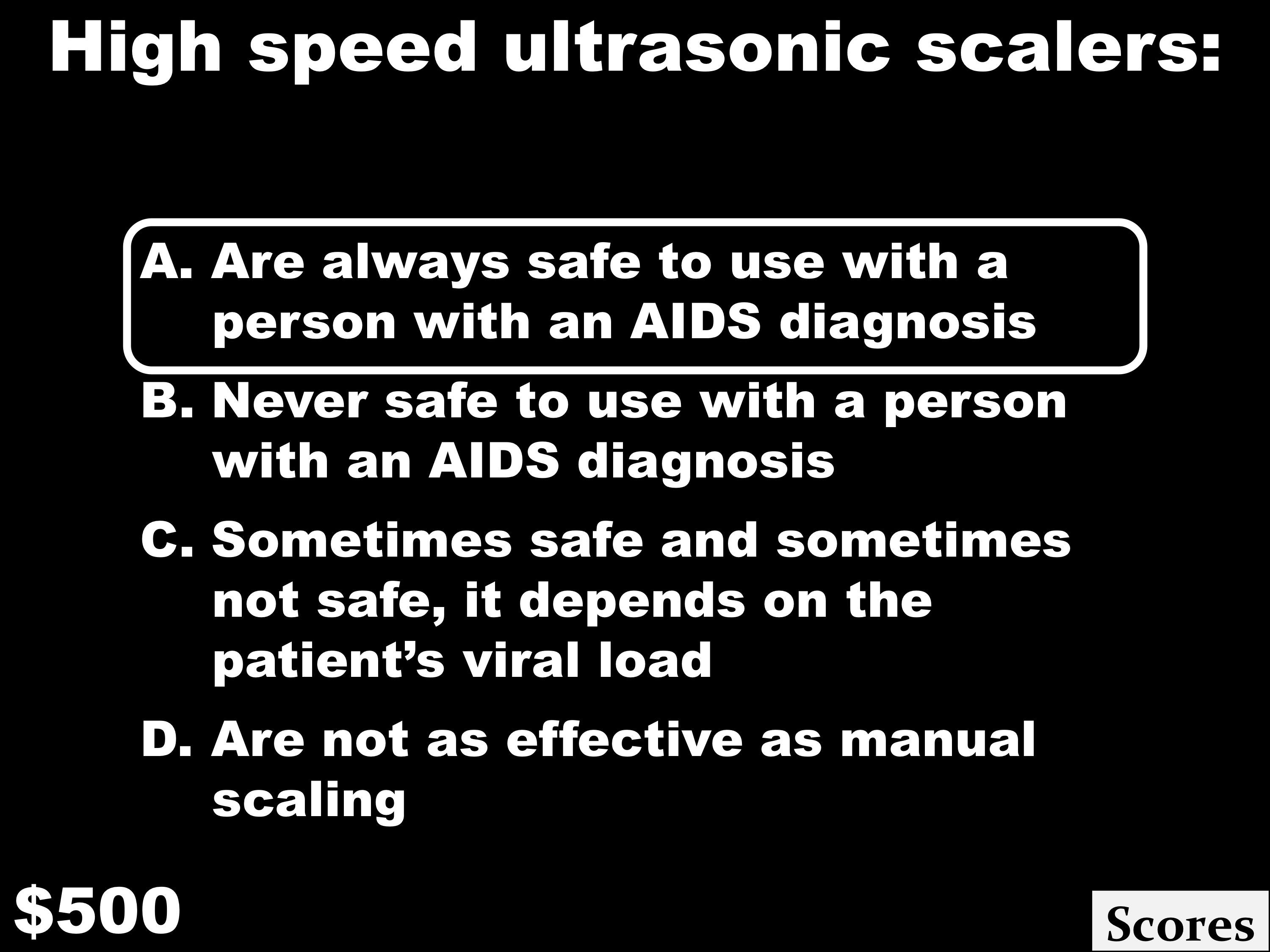 SLIDES 10-15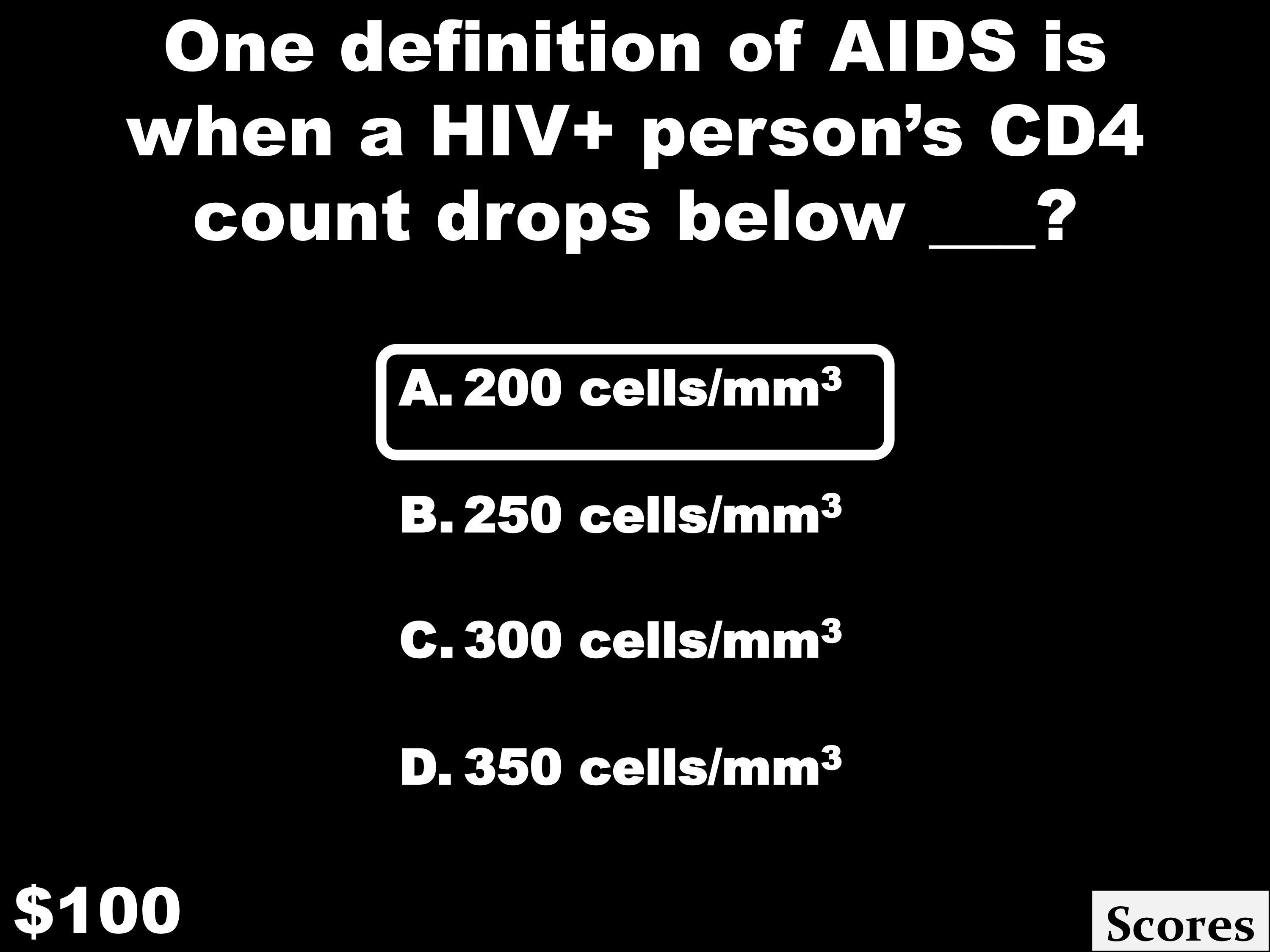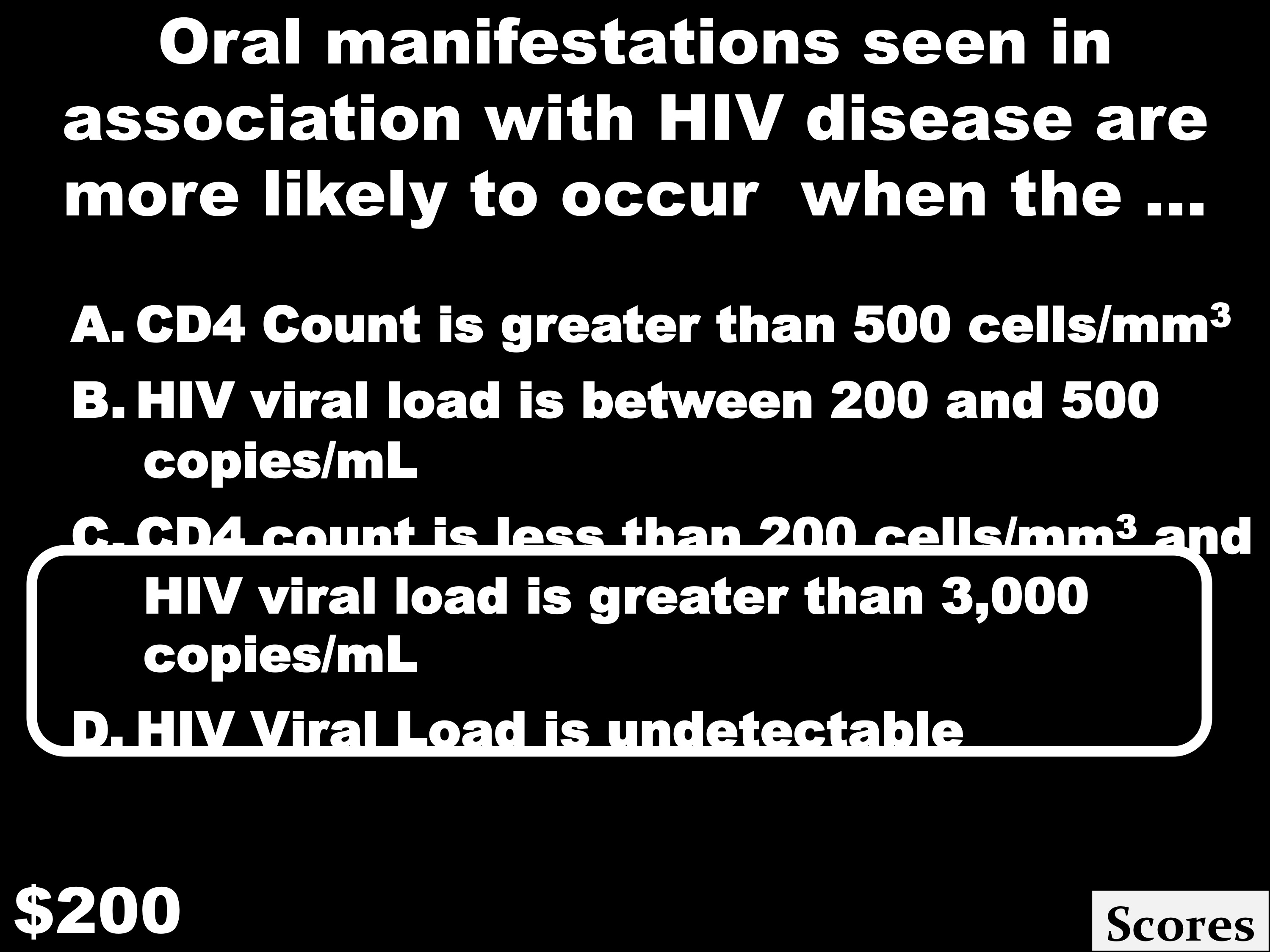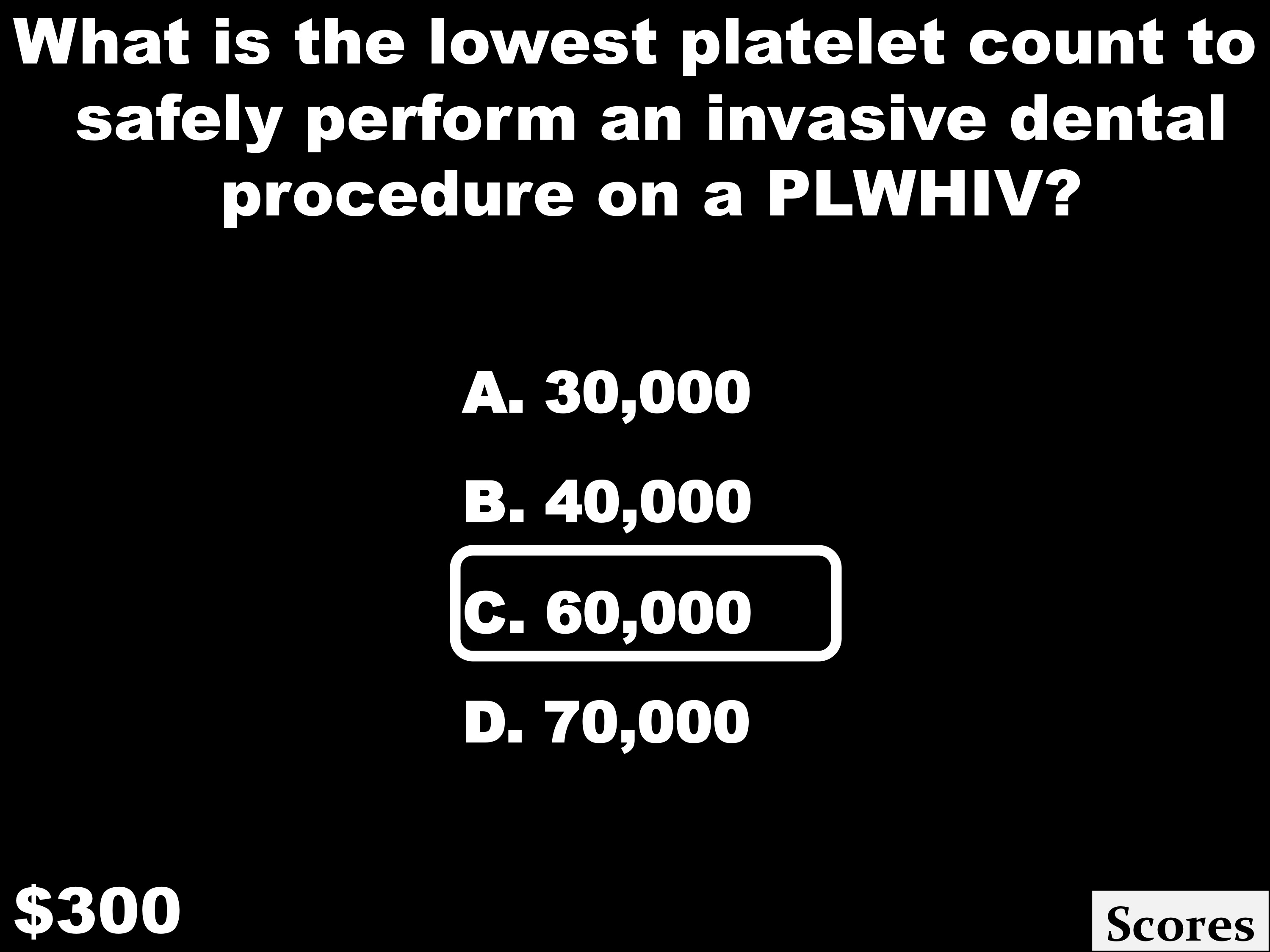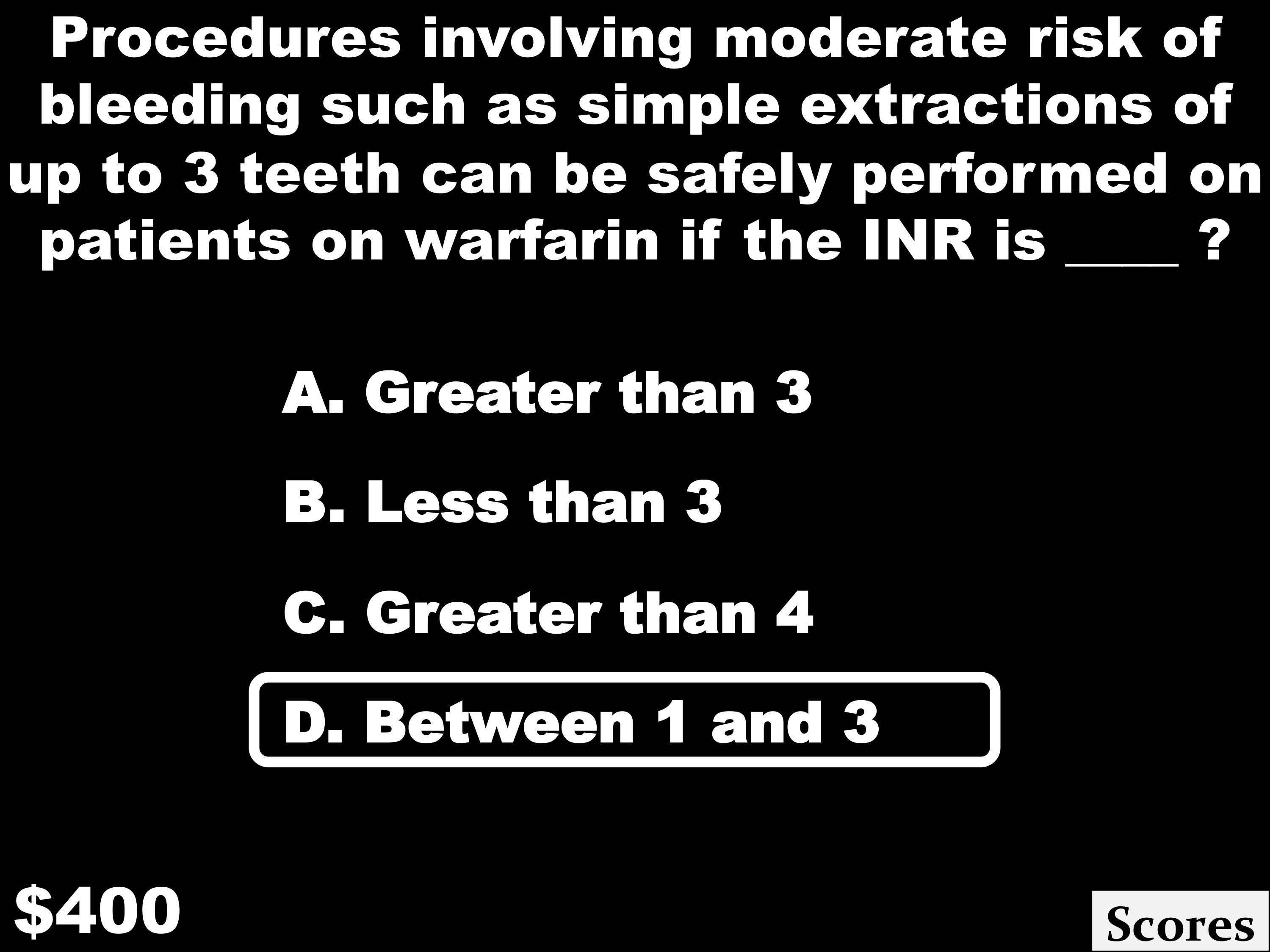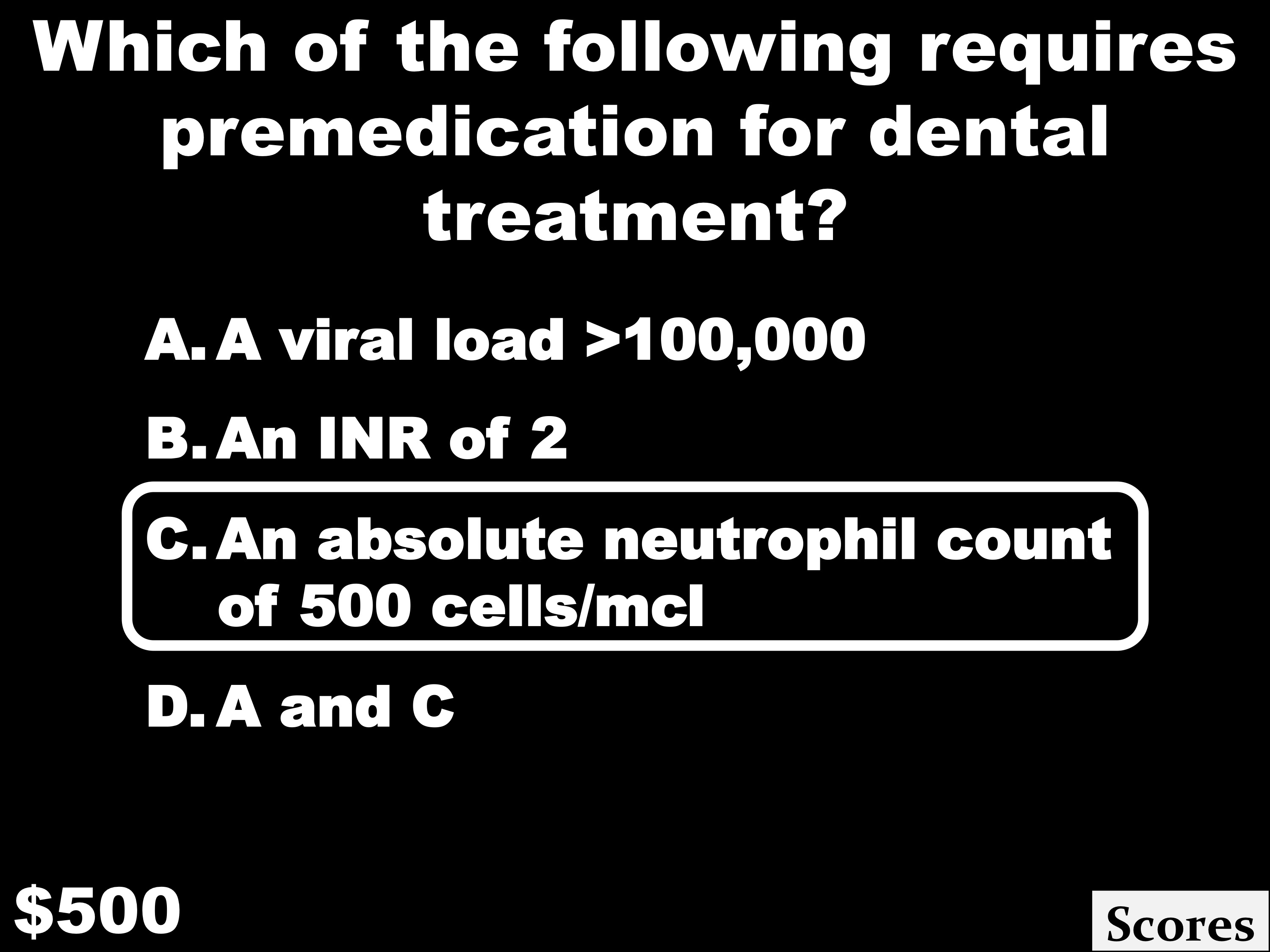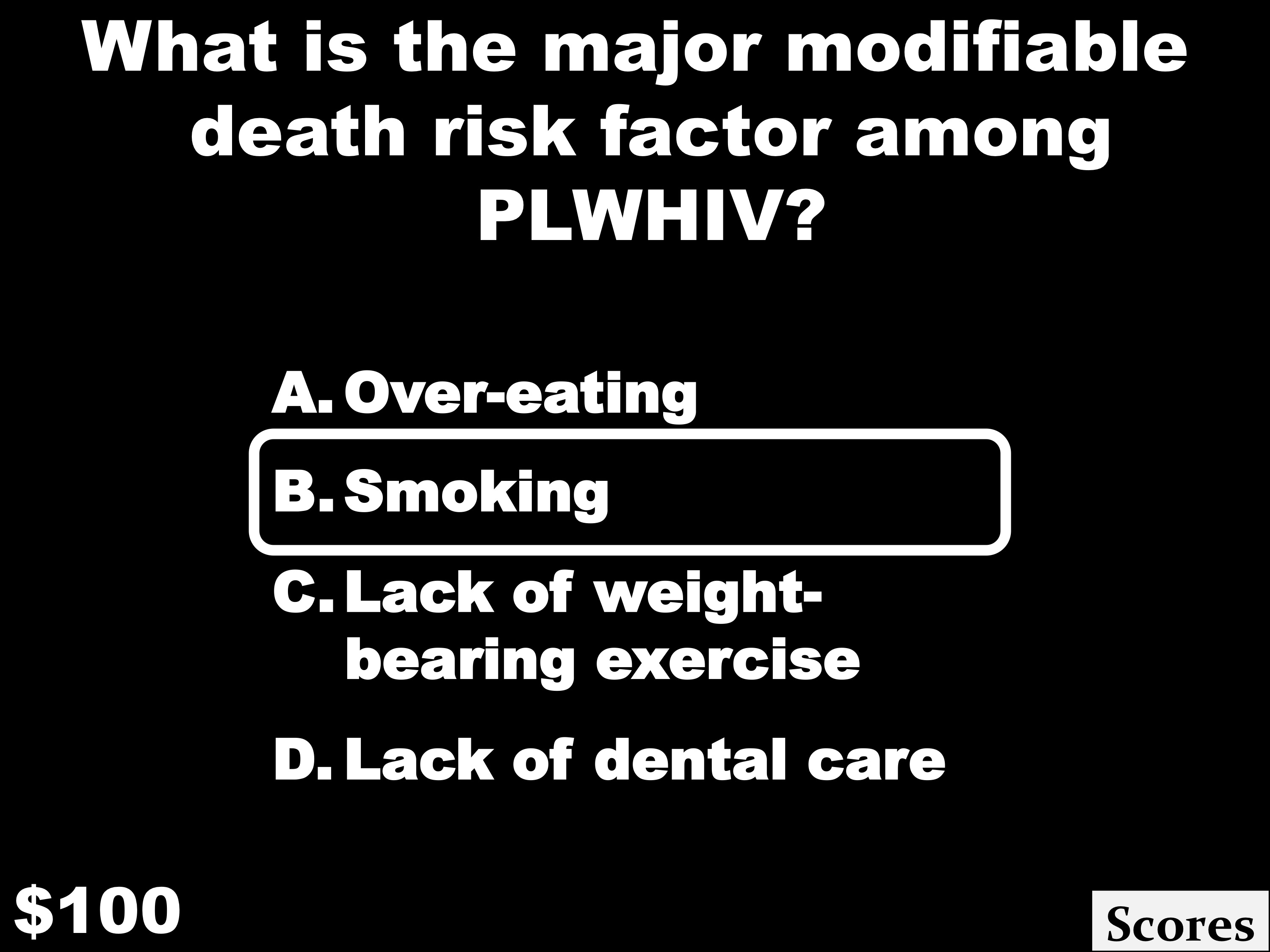 SLIDES 16-21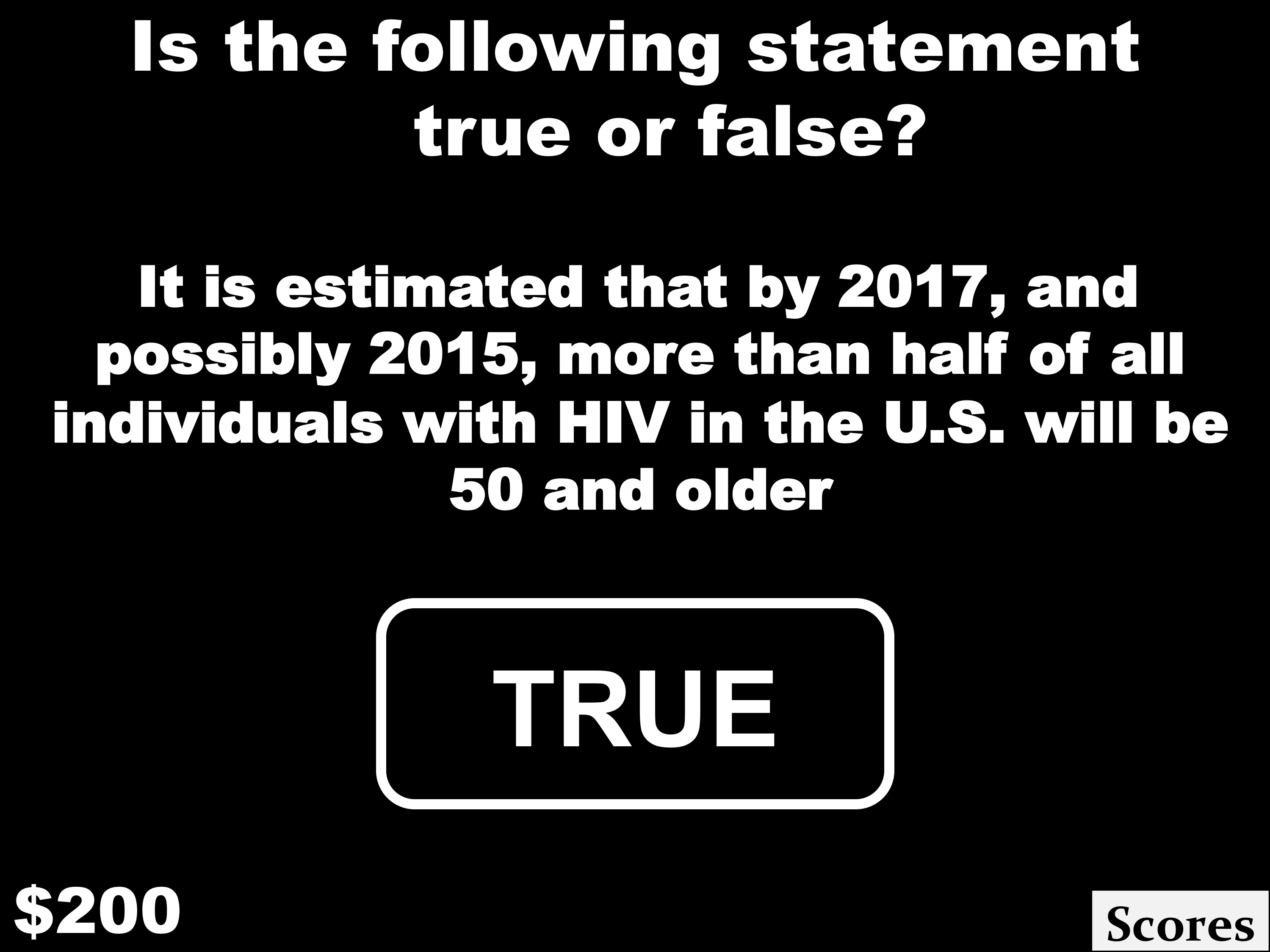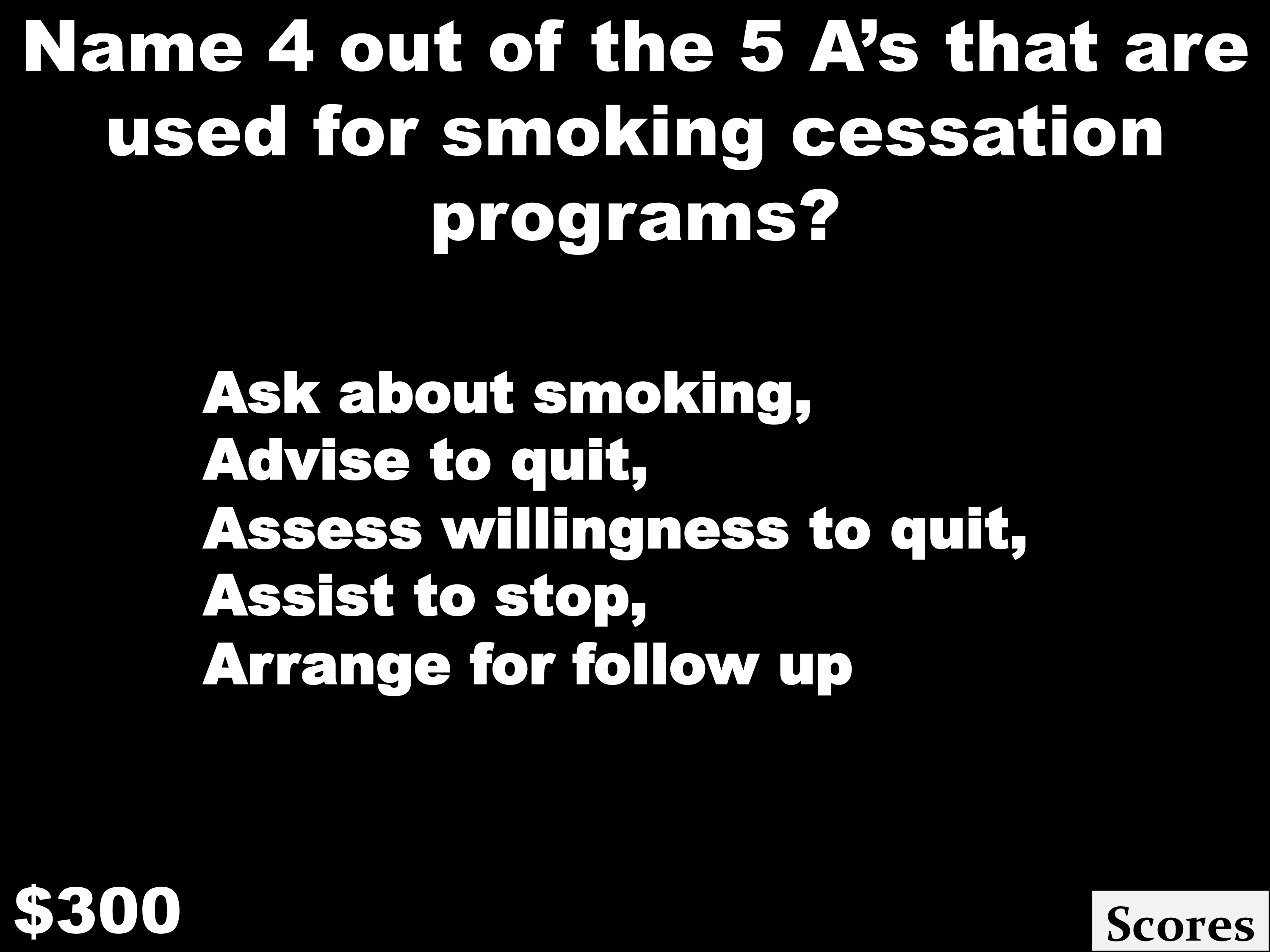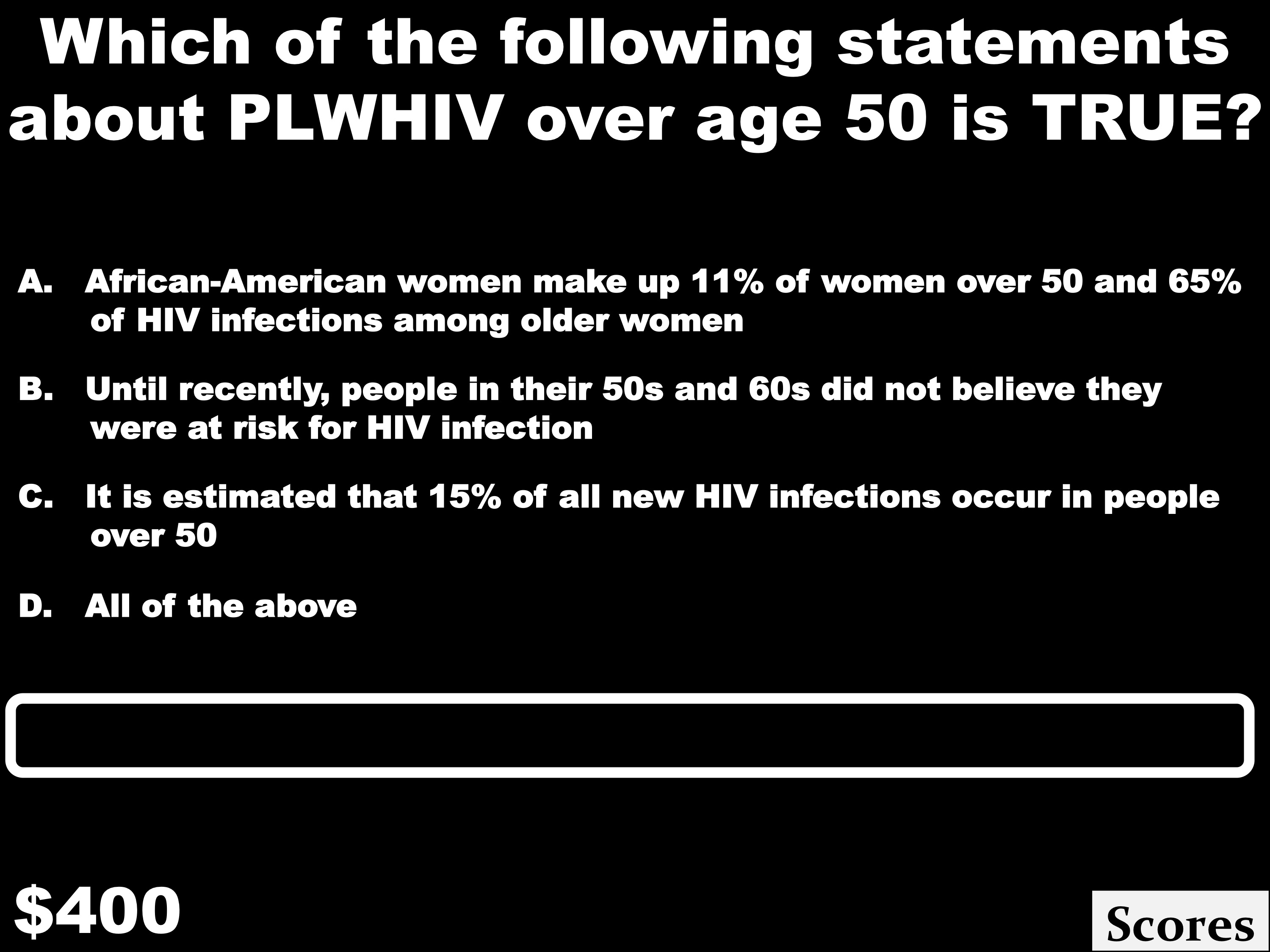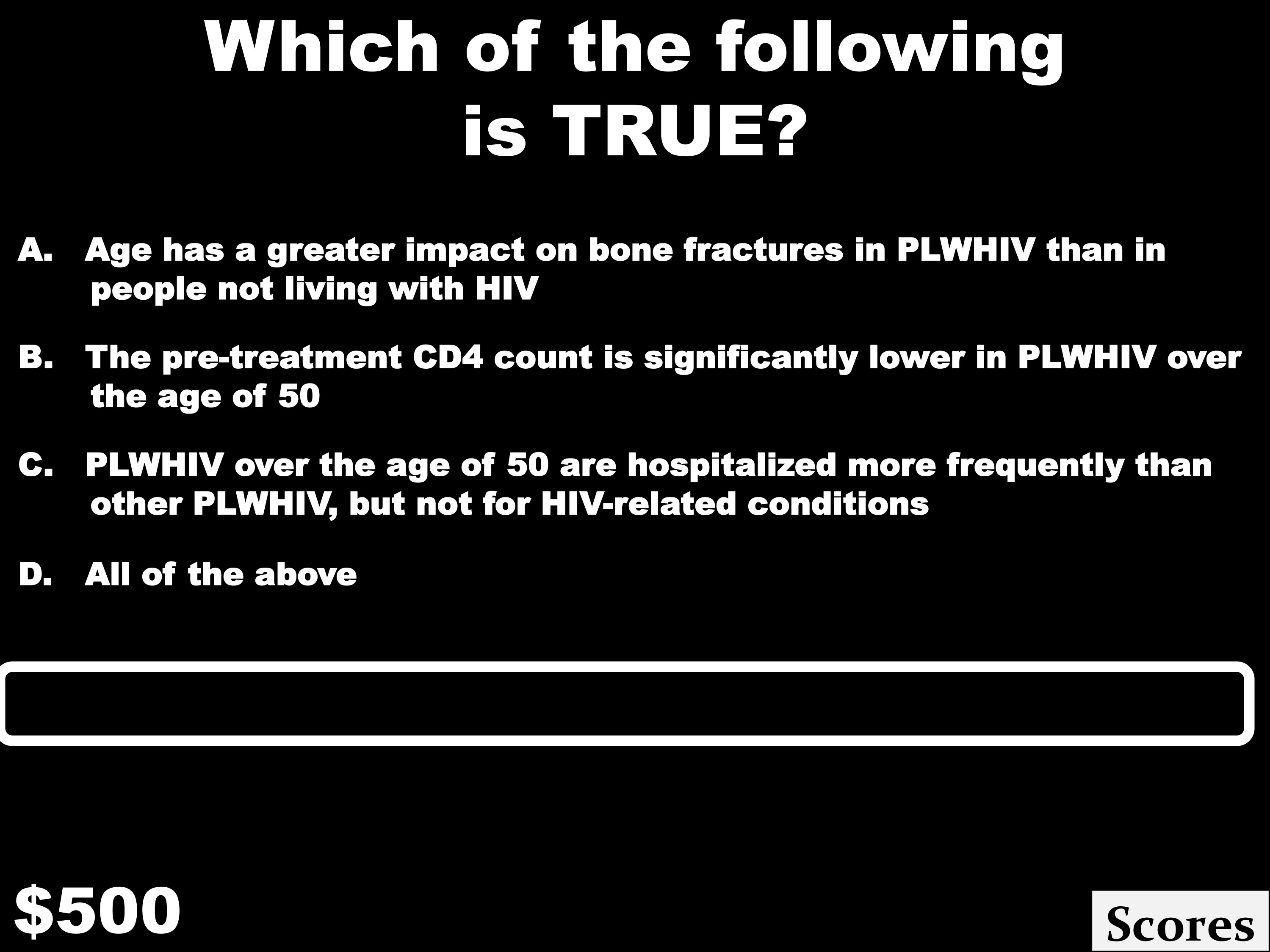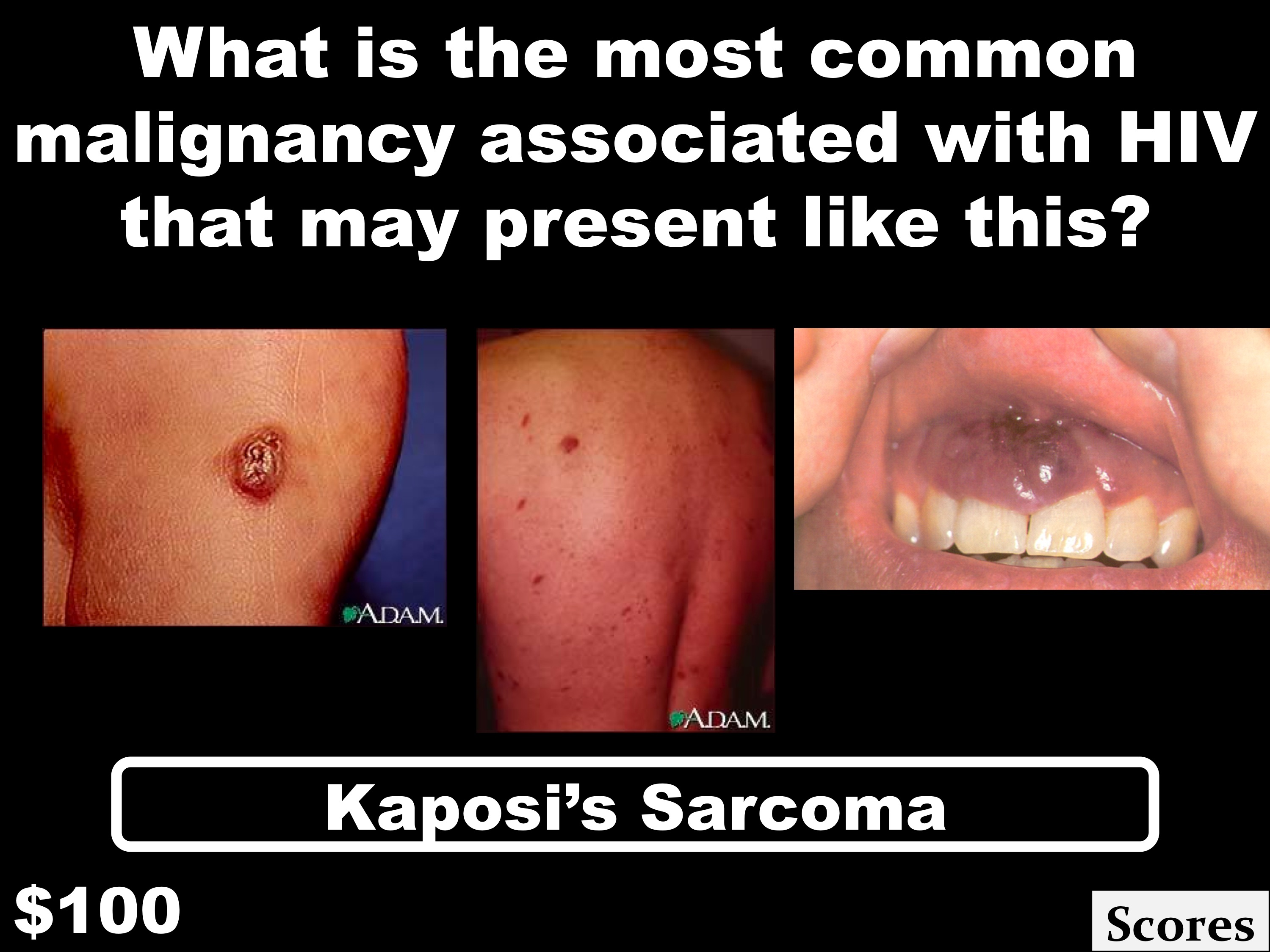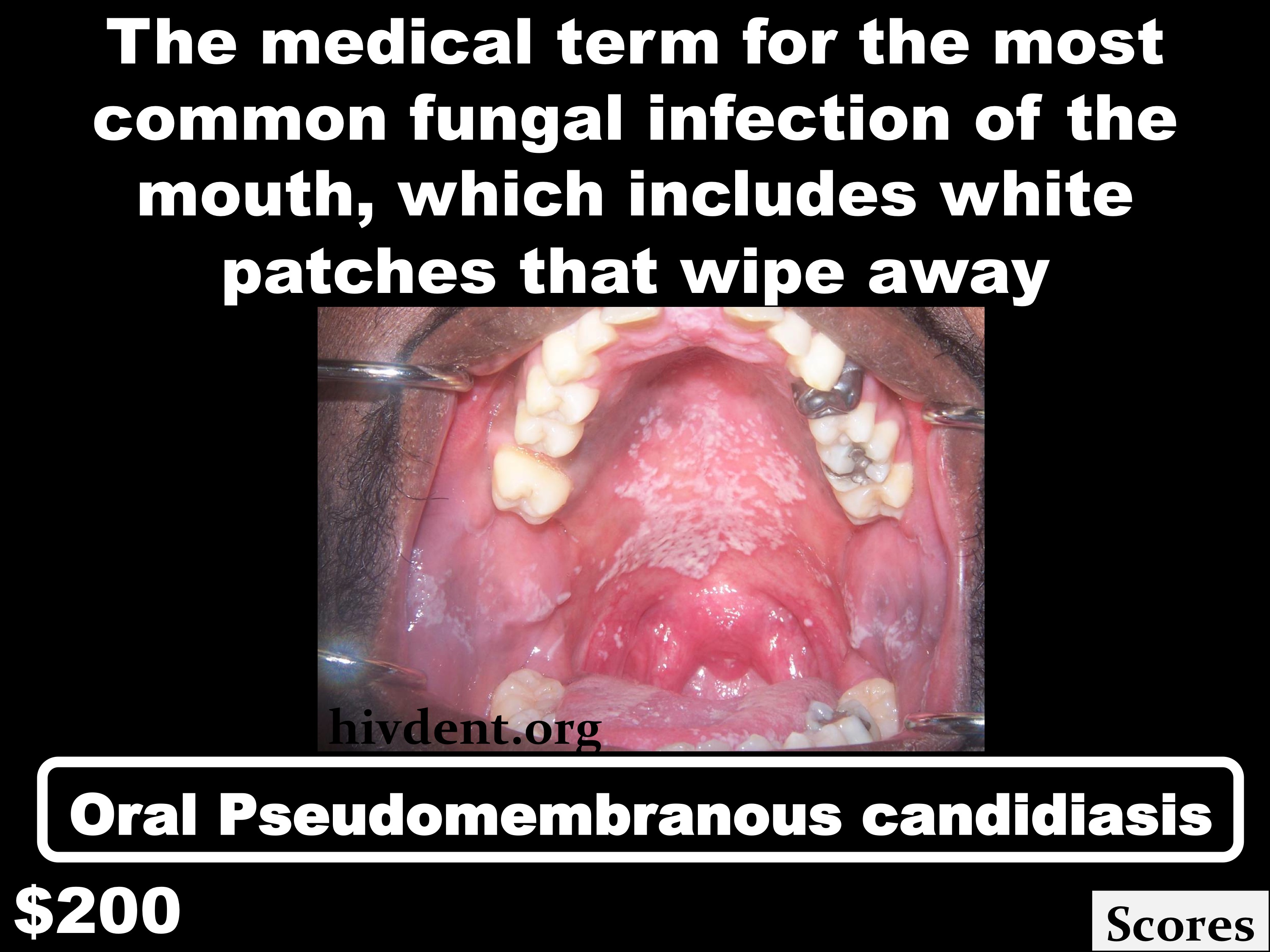 SLIDES 22-27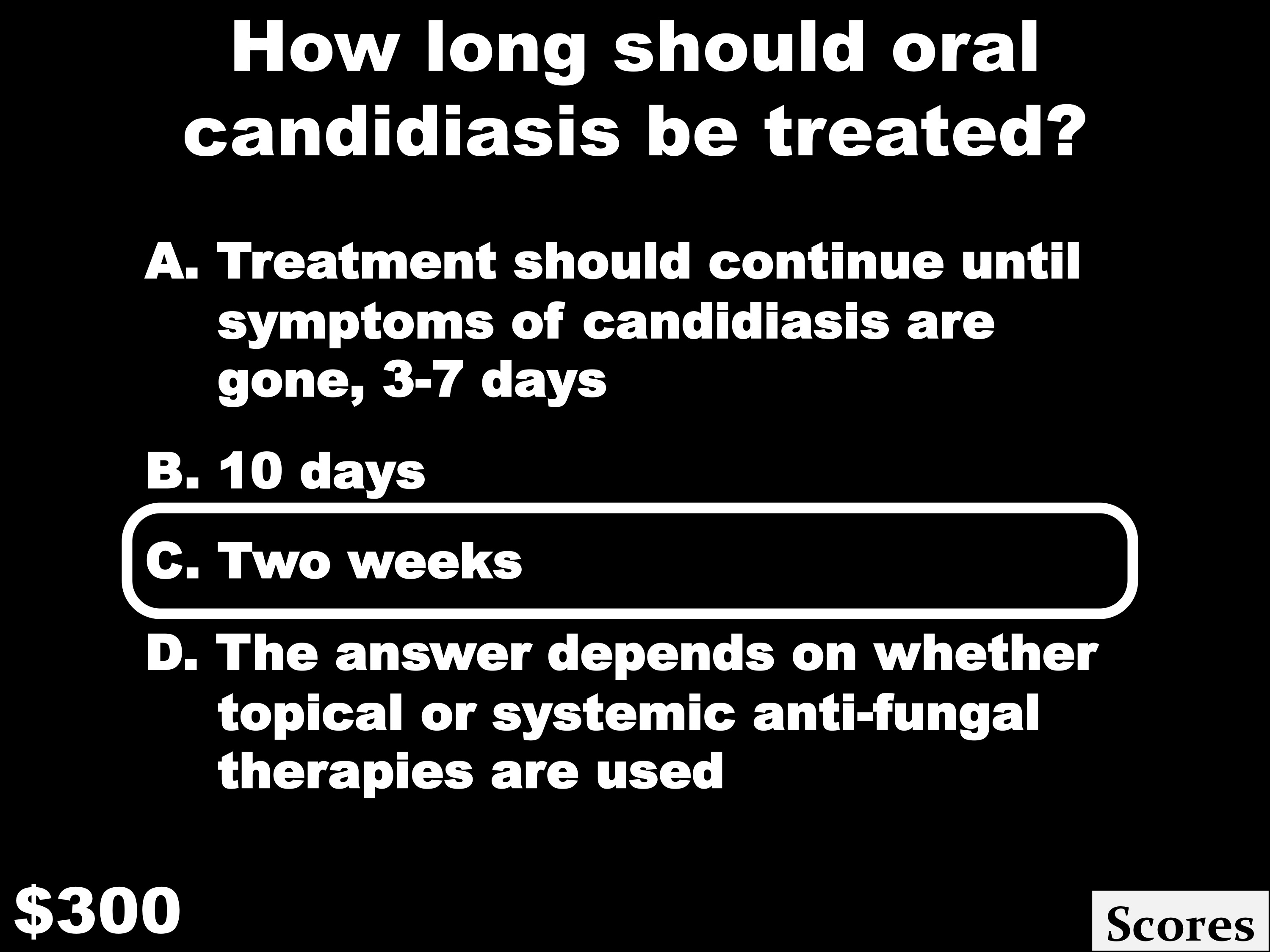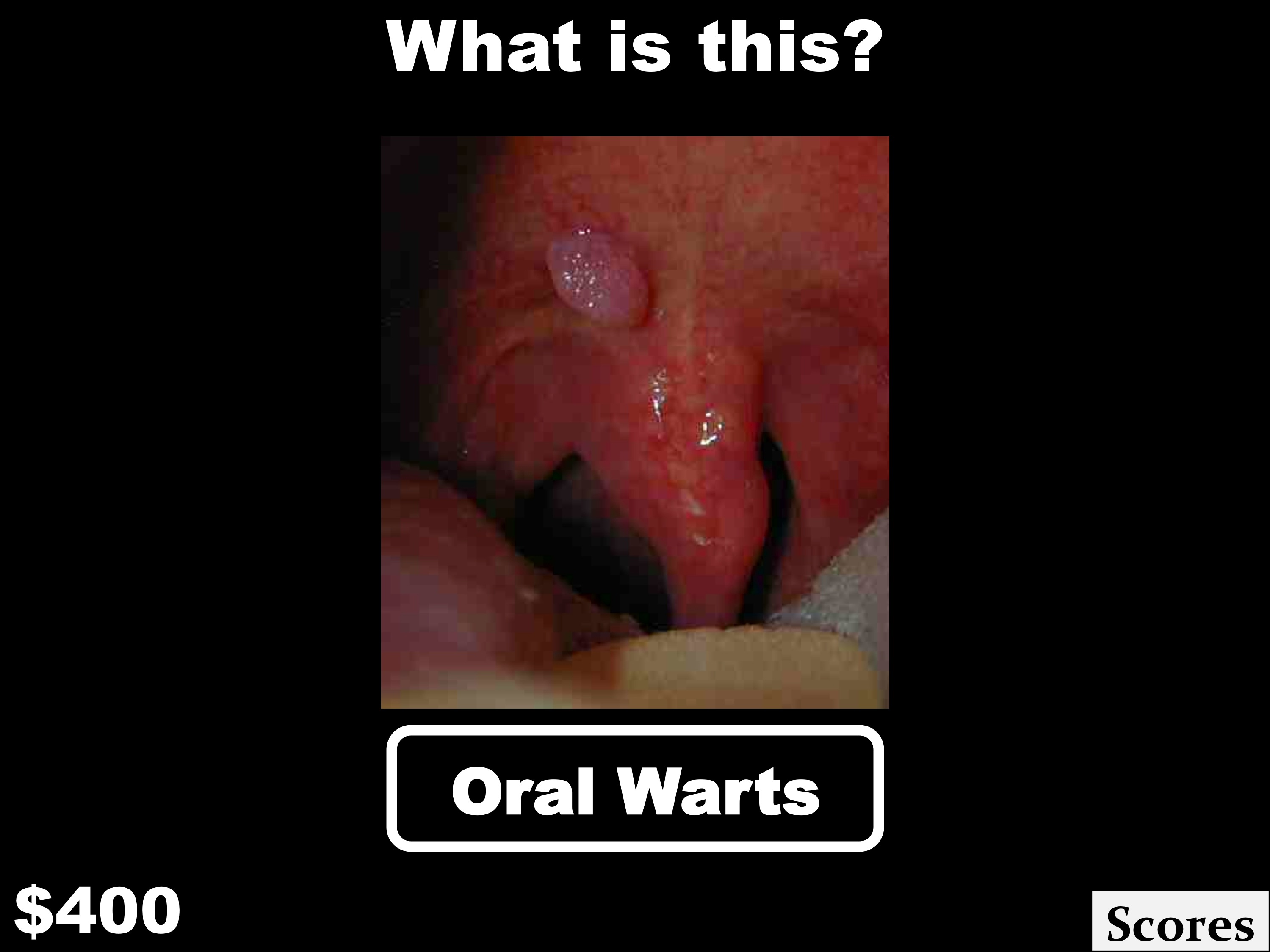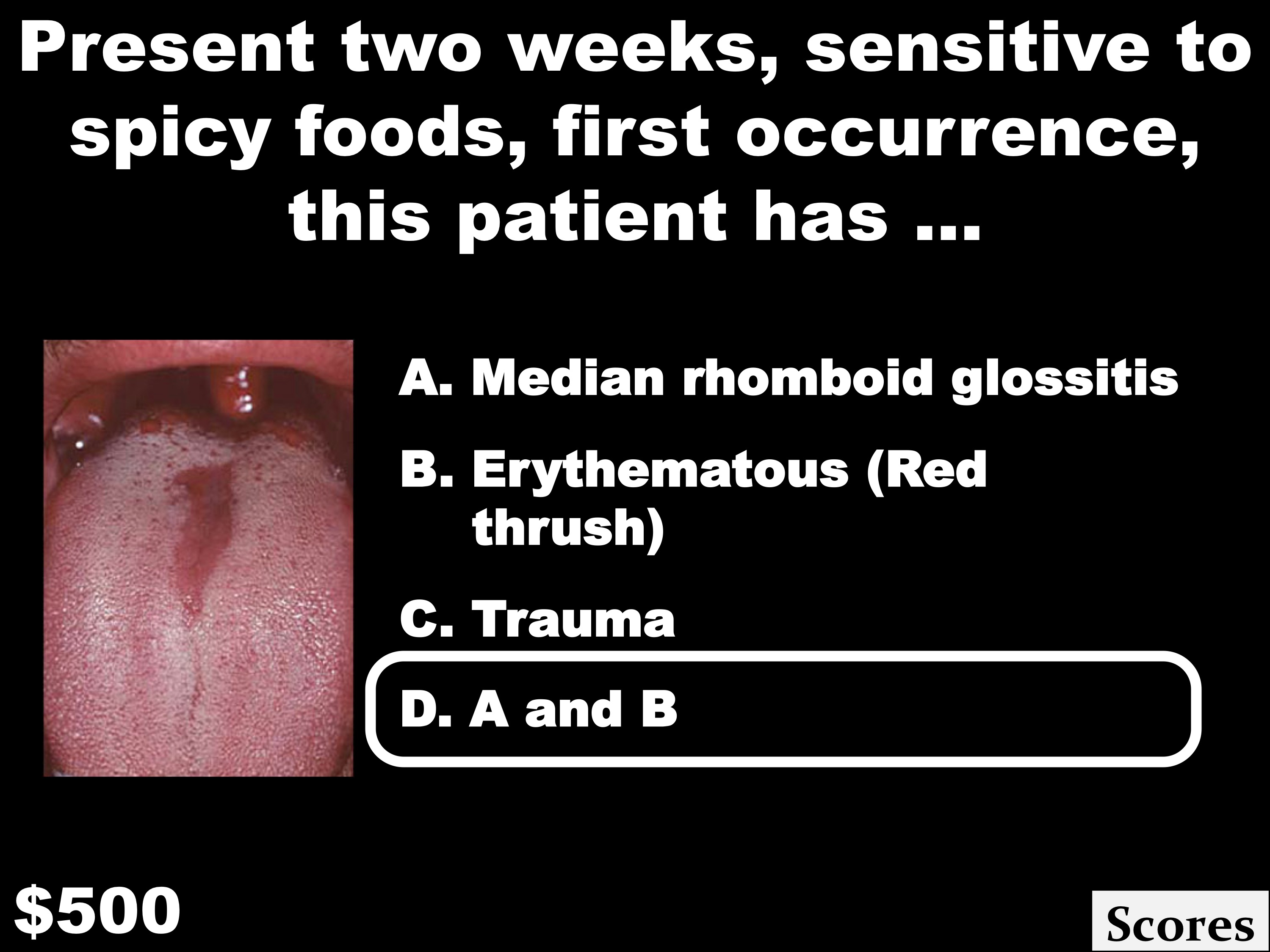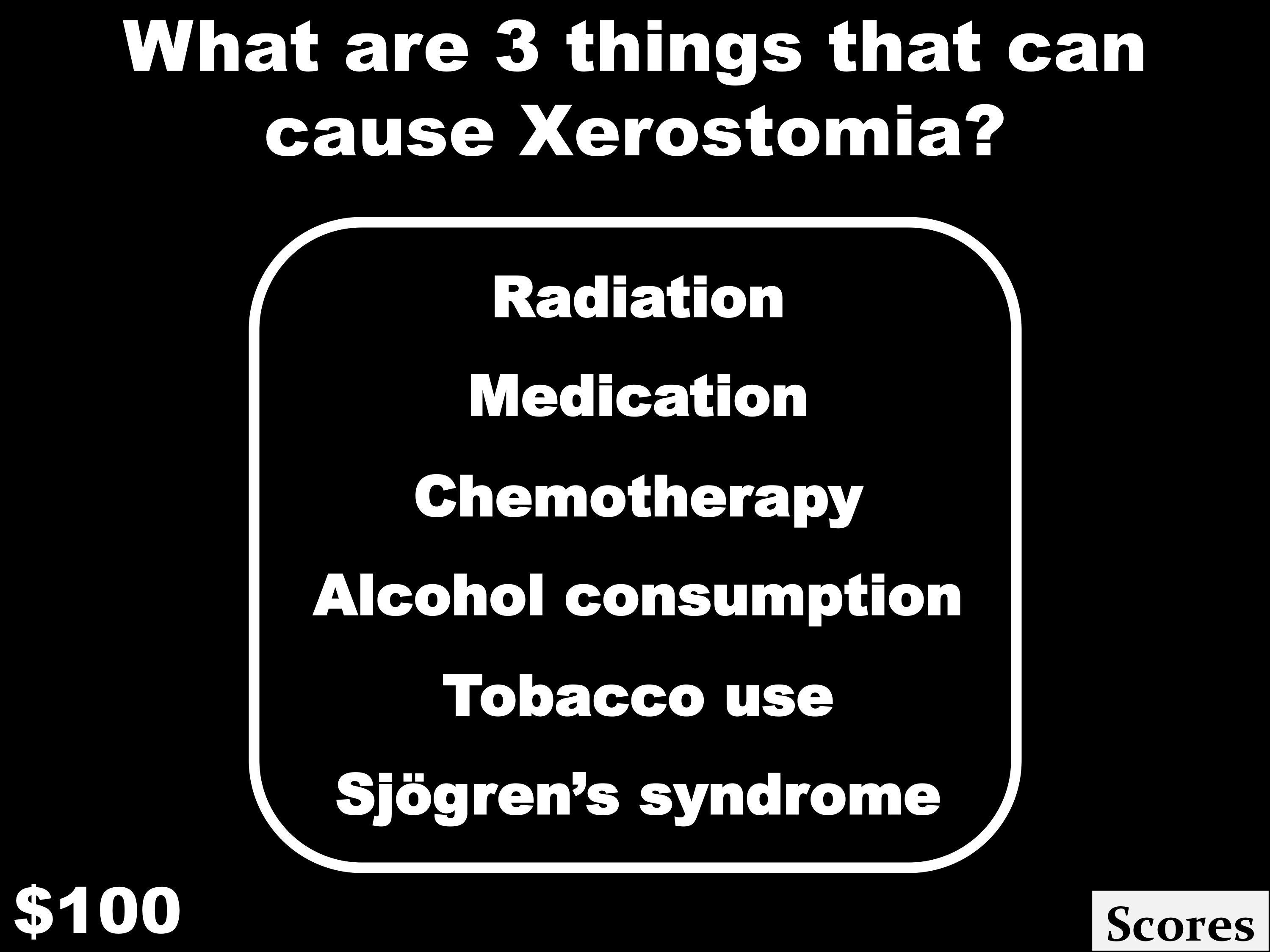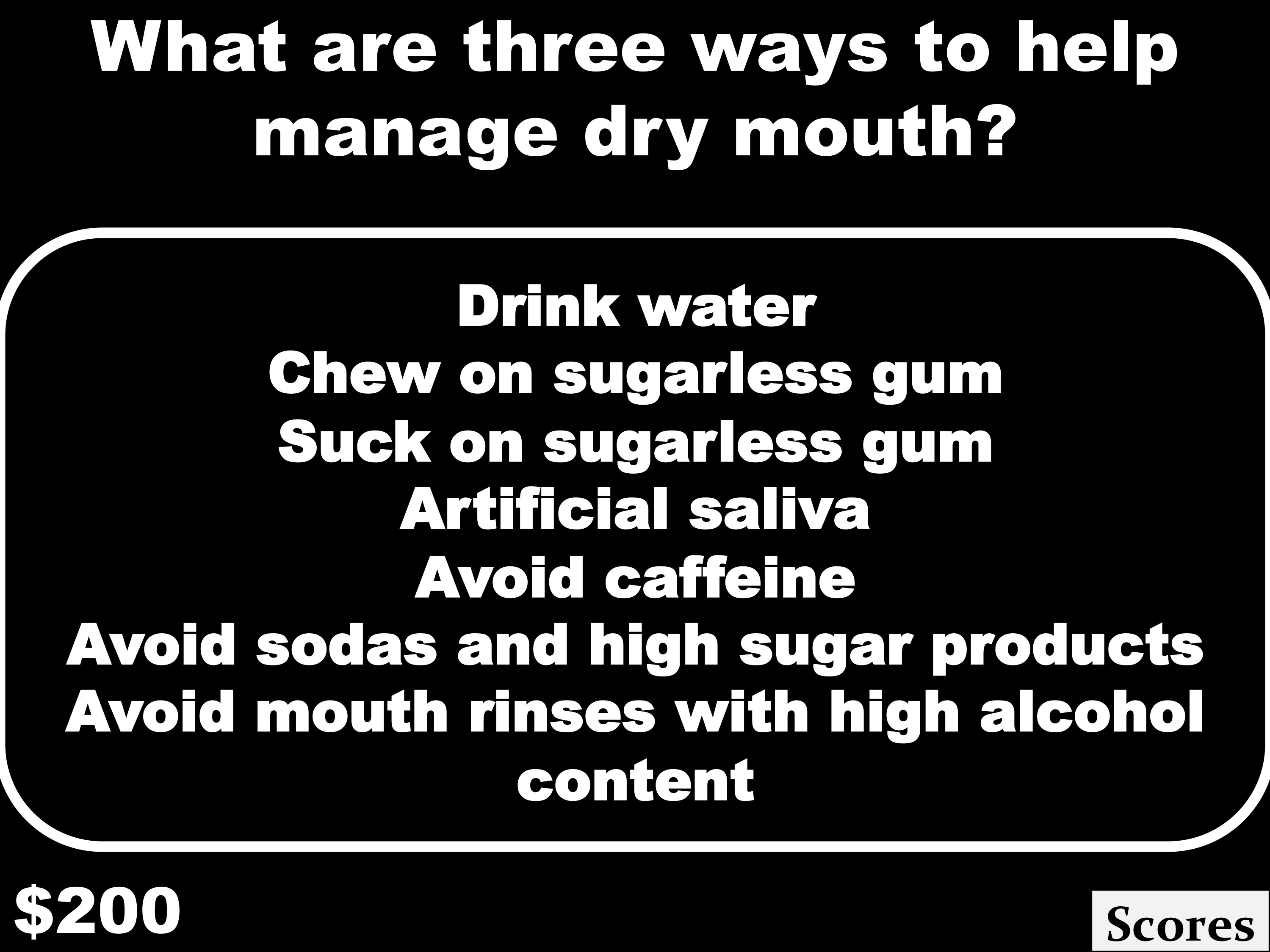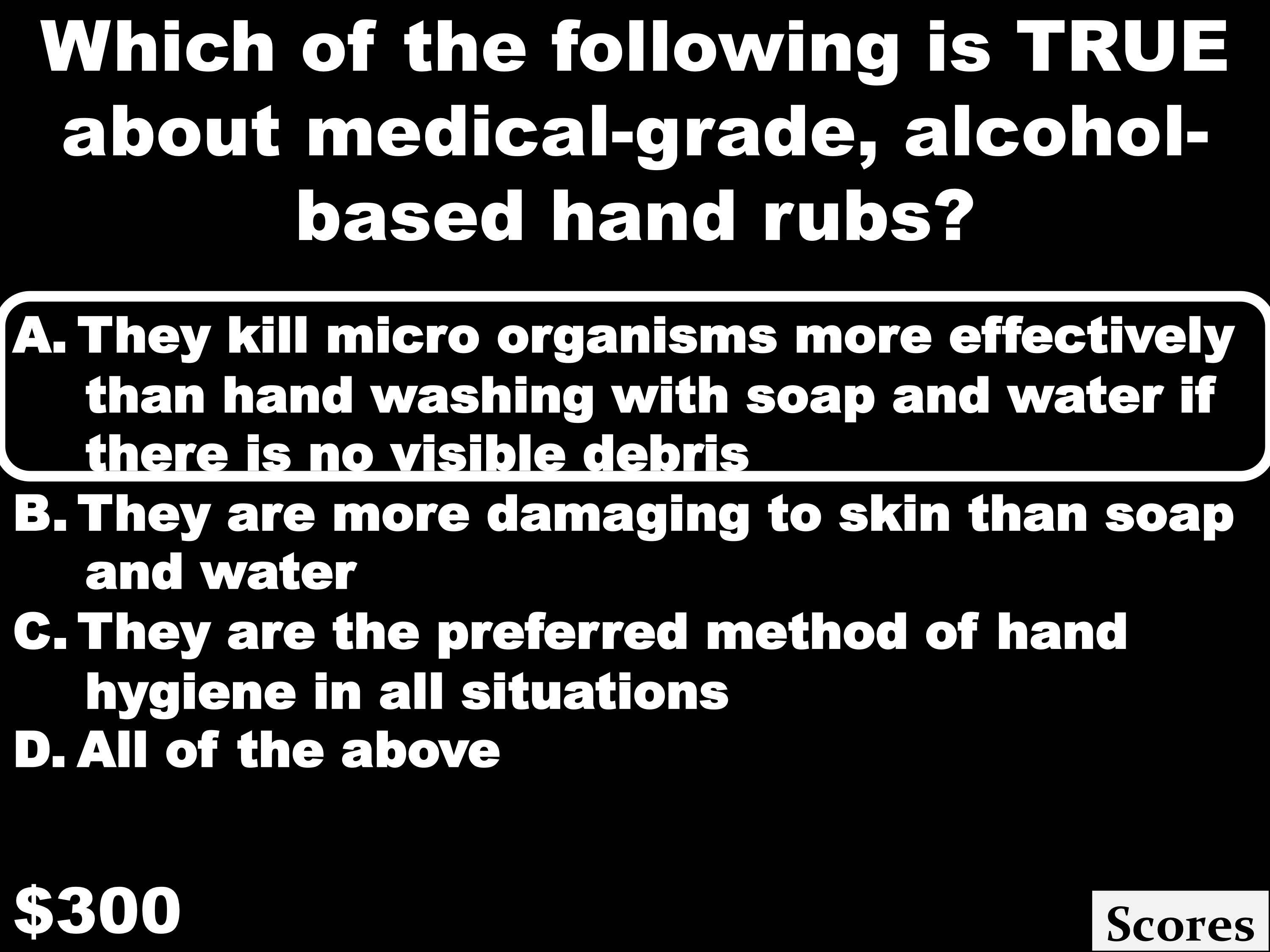 SLIDES 28-33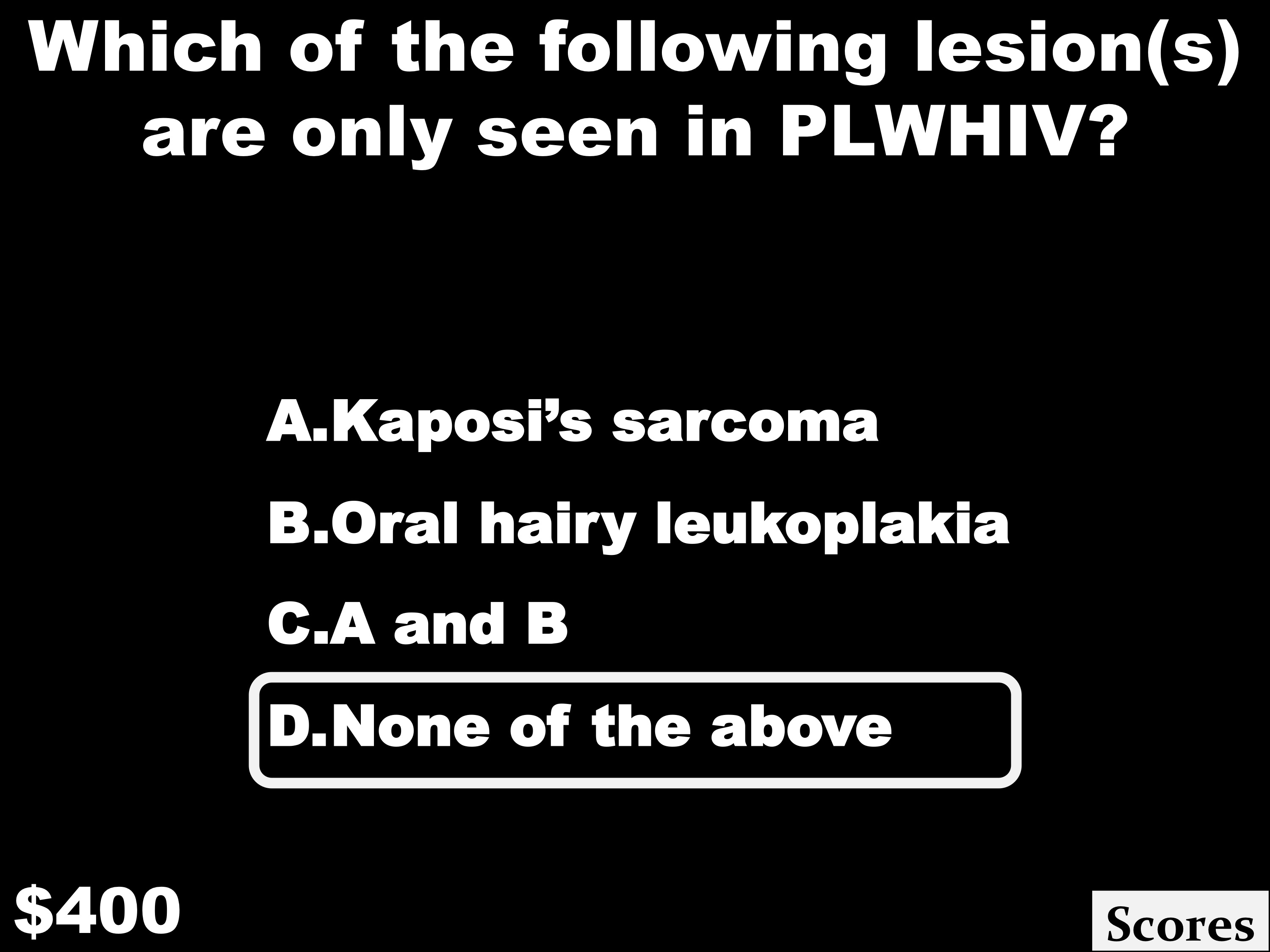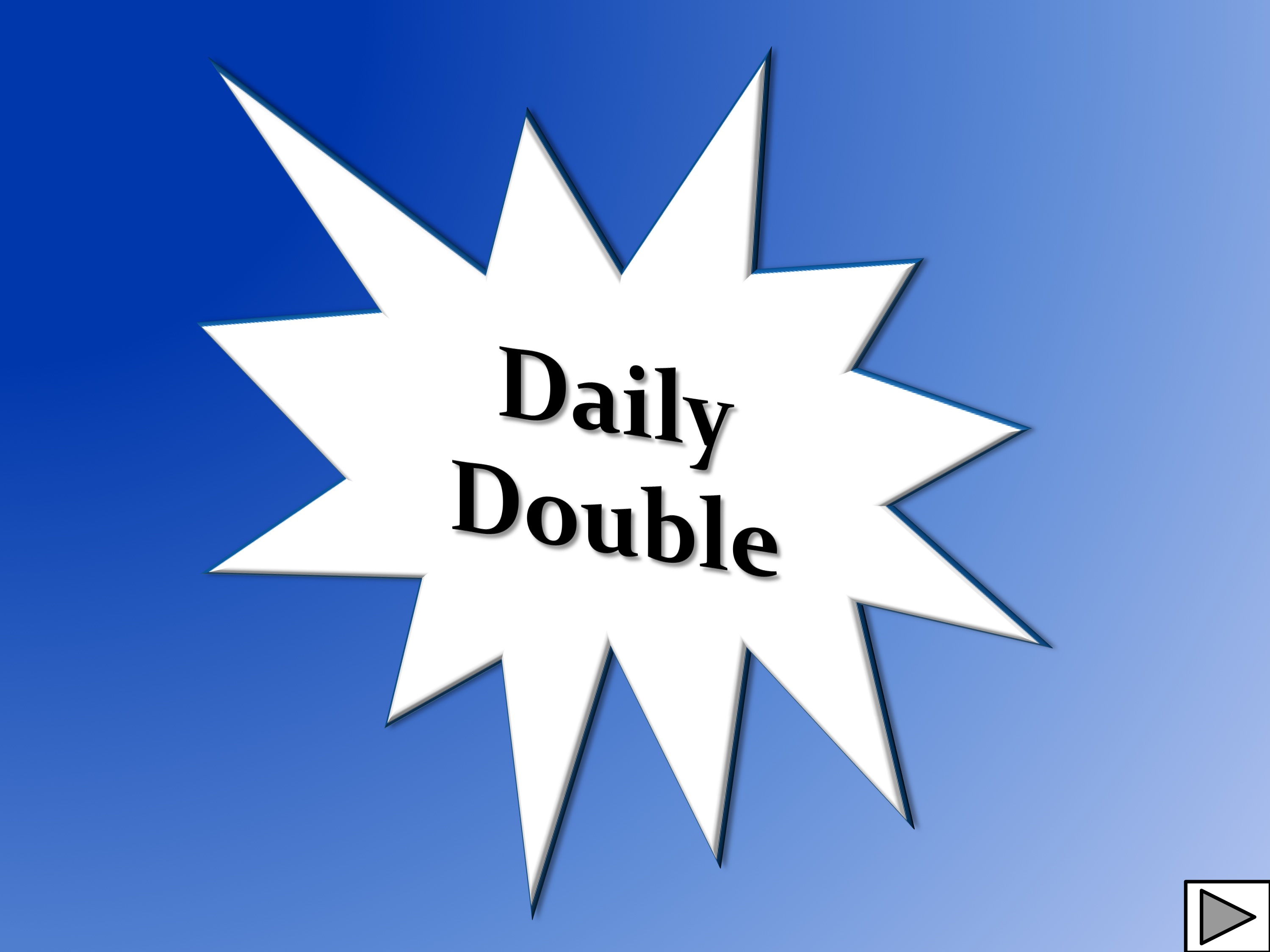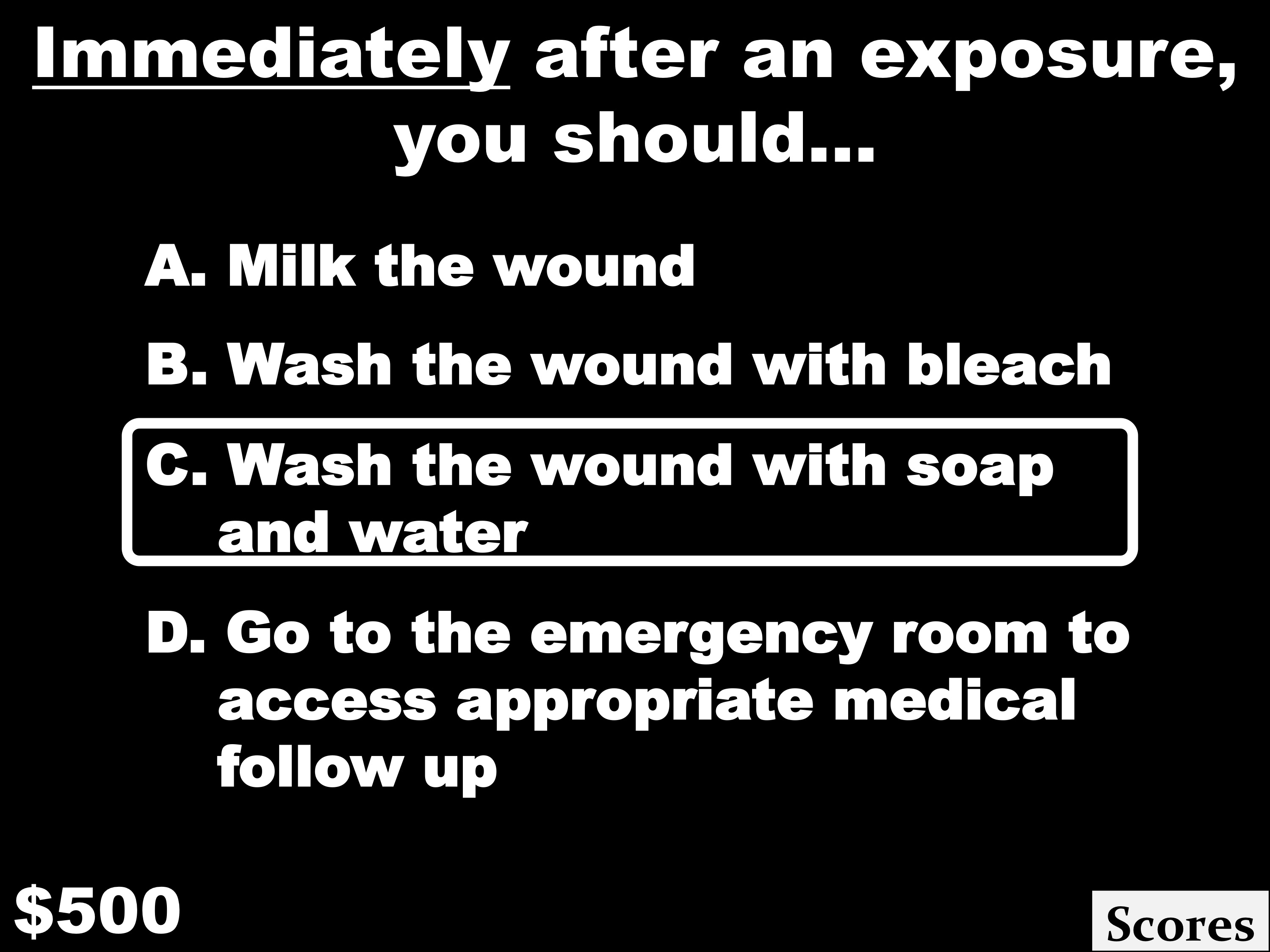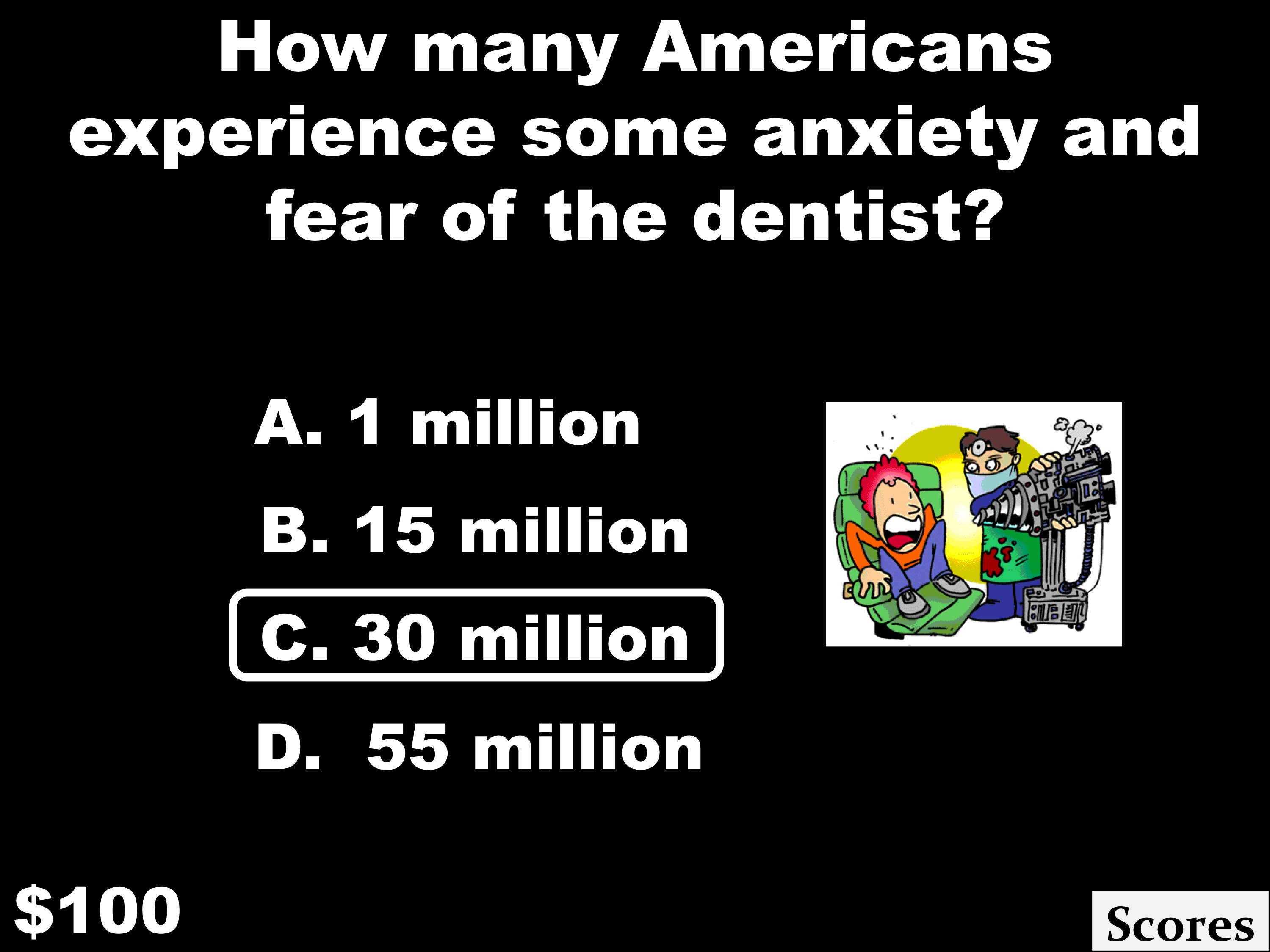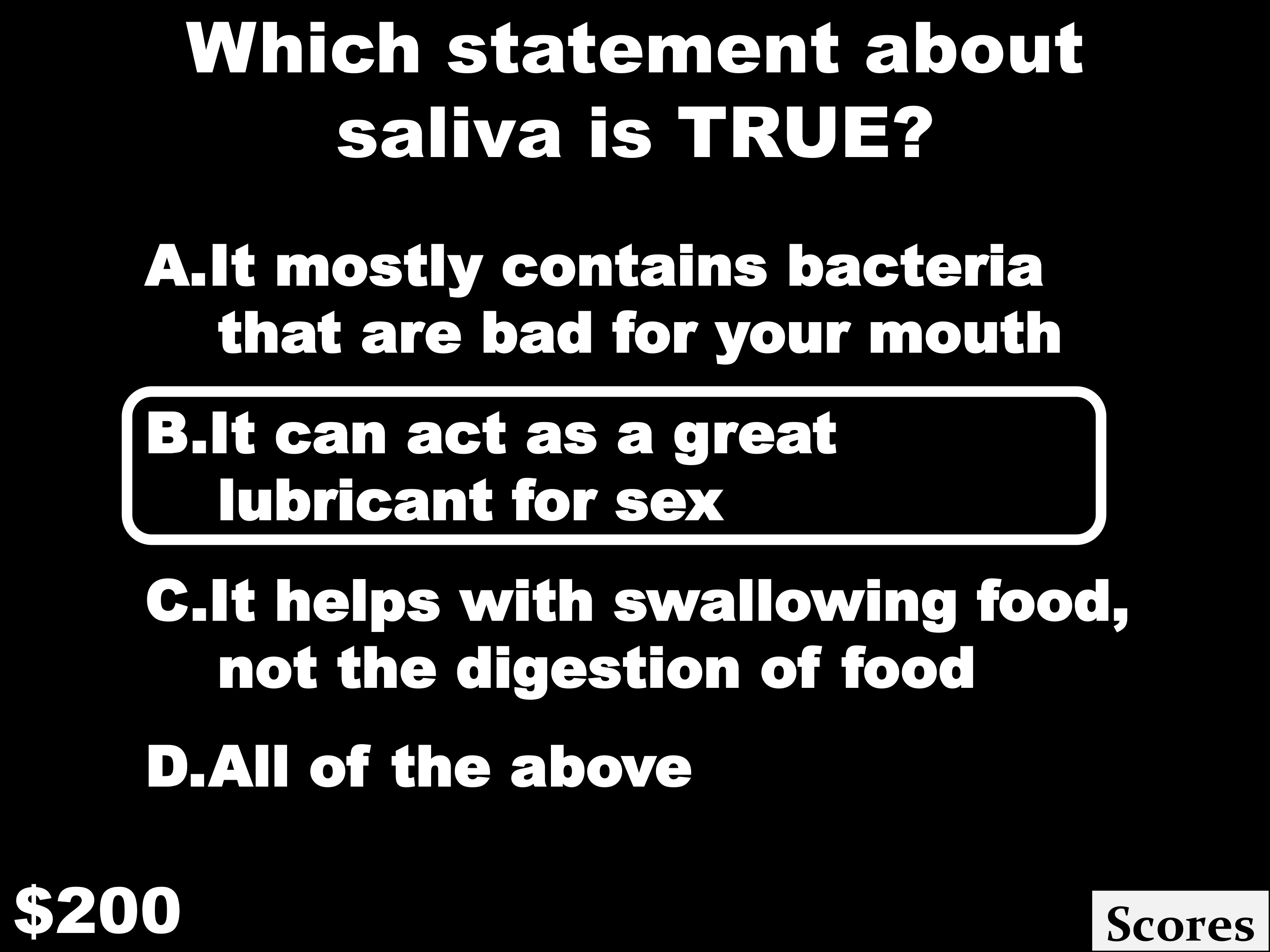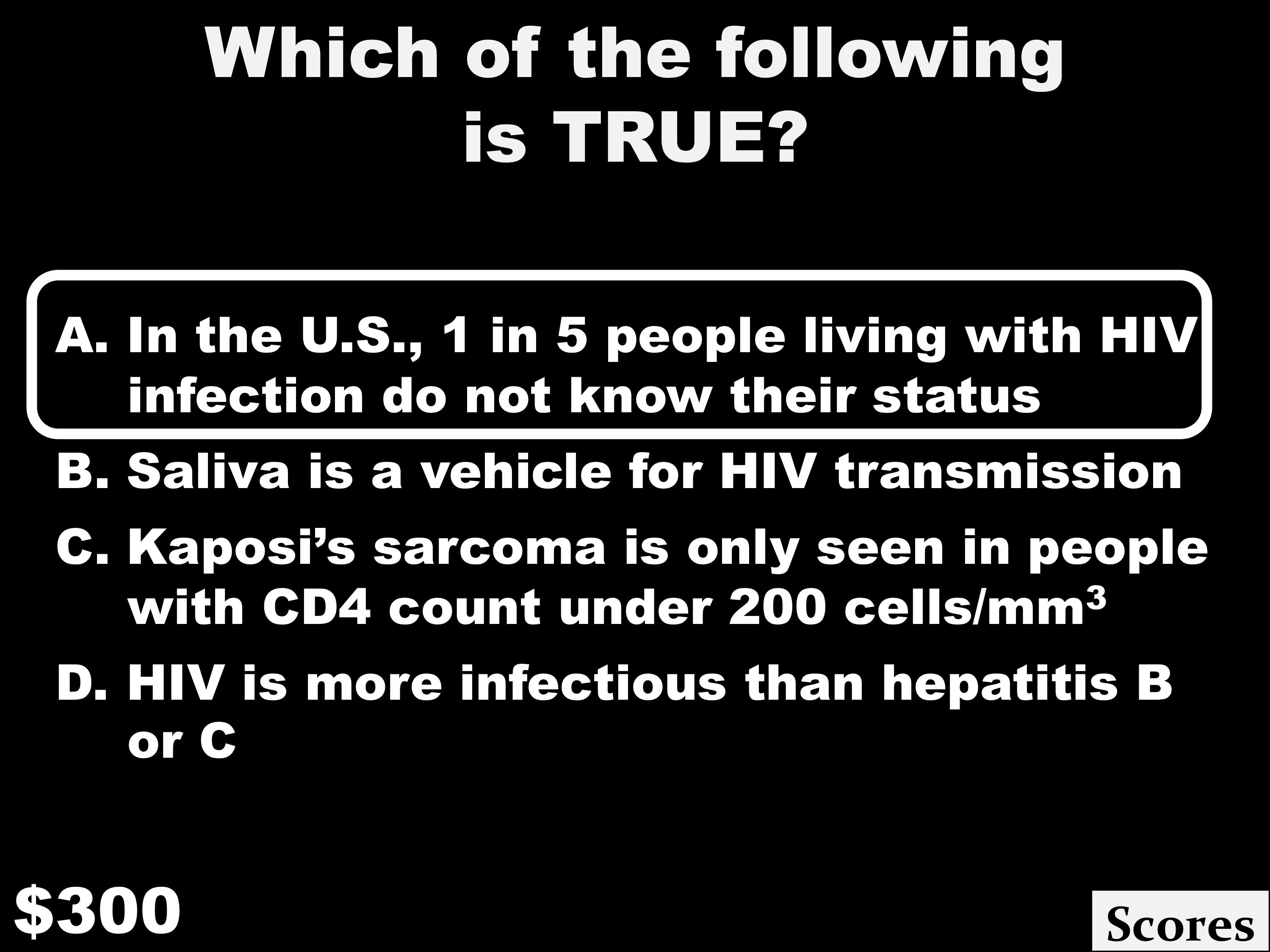 SLIDES 34-37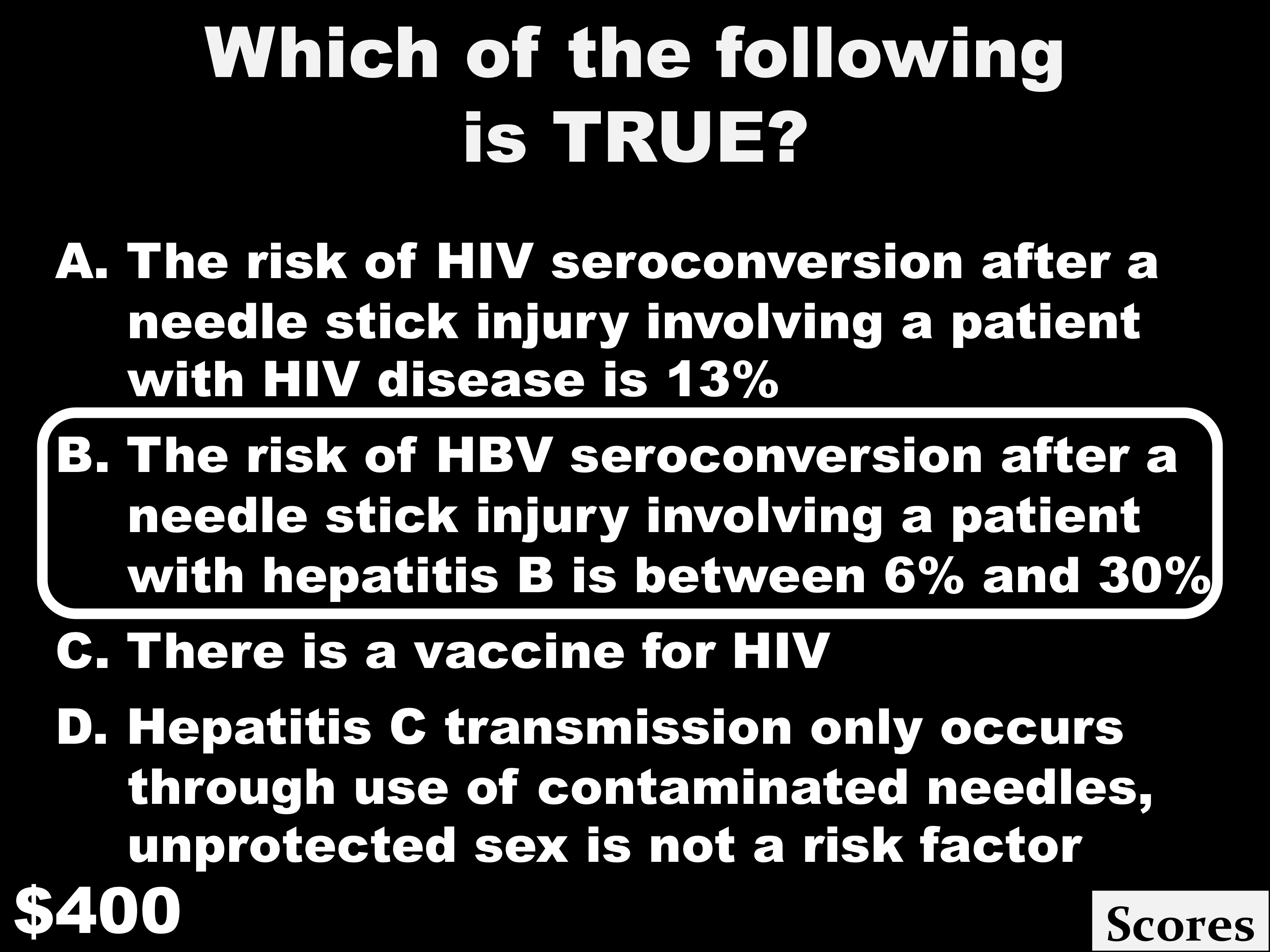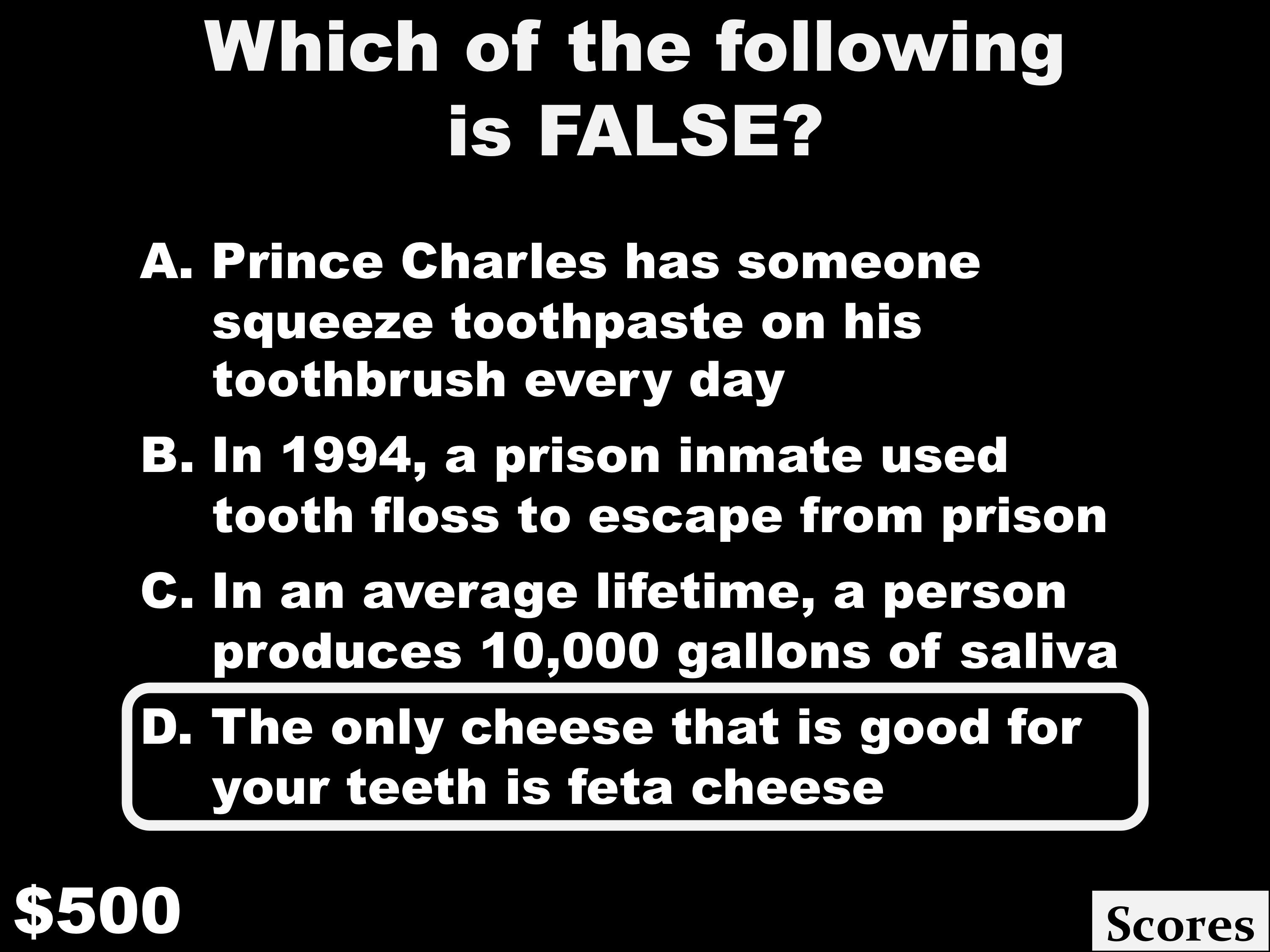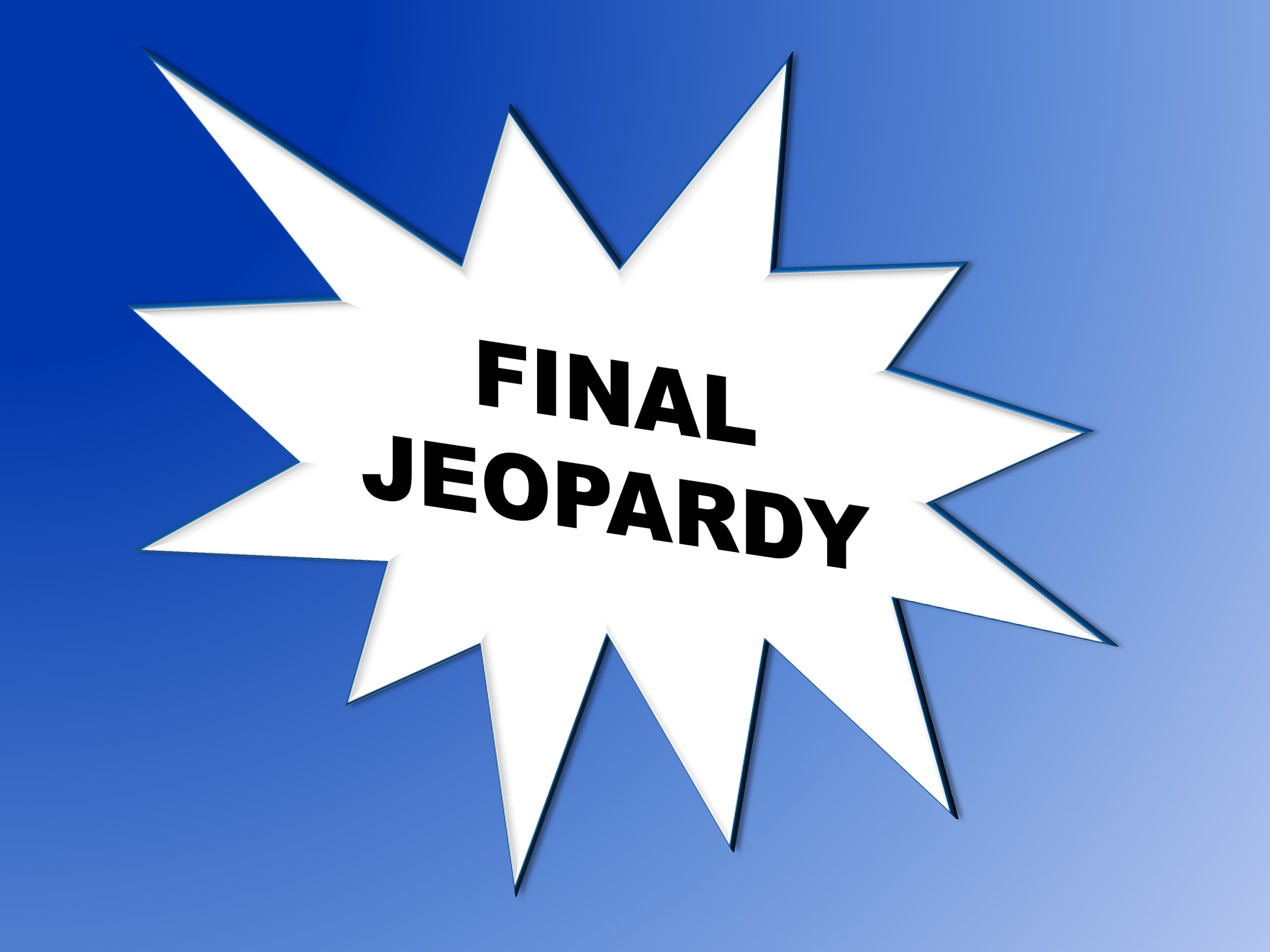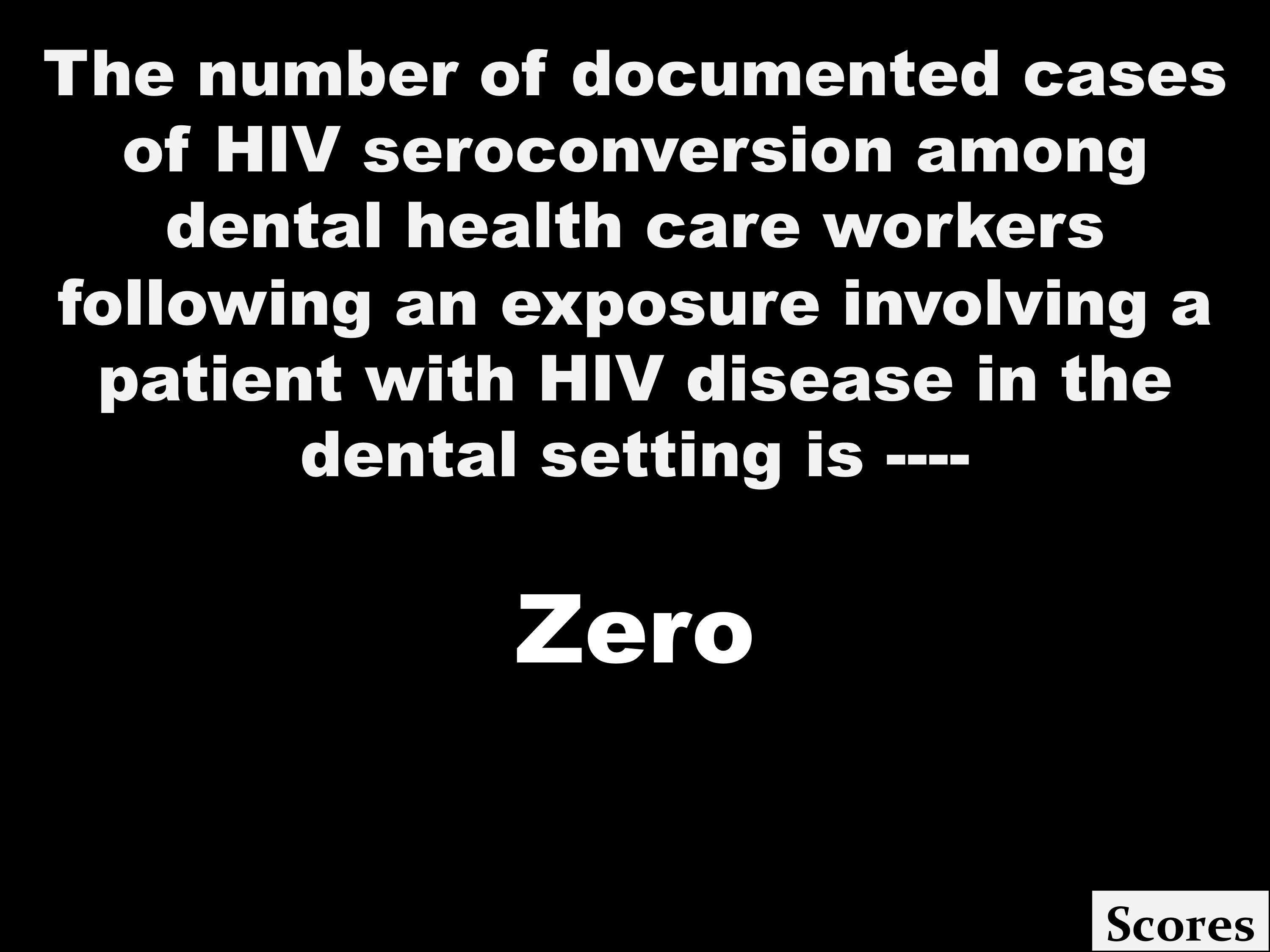 HANDOUT
Oral Health Myth Busters
Handout consists of copies of the answer guide referenced above.
Copies of the handout should be distributed to group members after the game.
Summary
Facts and myths on oral health and HIV disease, organized as training tests. Chapter in Implementing Oral Health Care into HIV Primary Care Settings, presenting insights from the SPNS Innovations in Oral Health Care Initiative.