Session Length: 60 minutes
Materials Needed
Computer and compatible LCD  projector to play the  PowerPoint presentation
Copies of the handout (should be printed out and distributed to each person).
Summary
This module provides recommendations for providers seeking to educate their patients about the components of a basic oral health care plan.
Covered in this module are the following:
The role of proper dental hygiene for oral and total systemic health 
The importance of home dental care
The management of pain related to oral disease and treatment
POWERPOINT PRESENTATION
SLIDES 1–20: Provider-Patient Education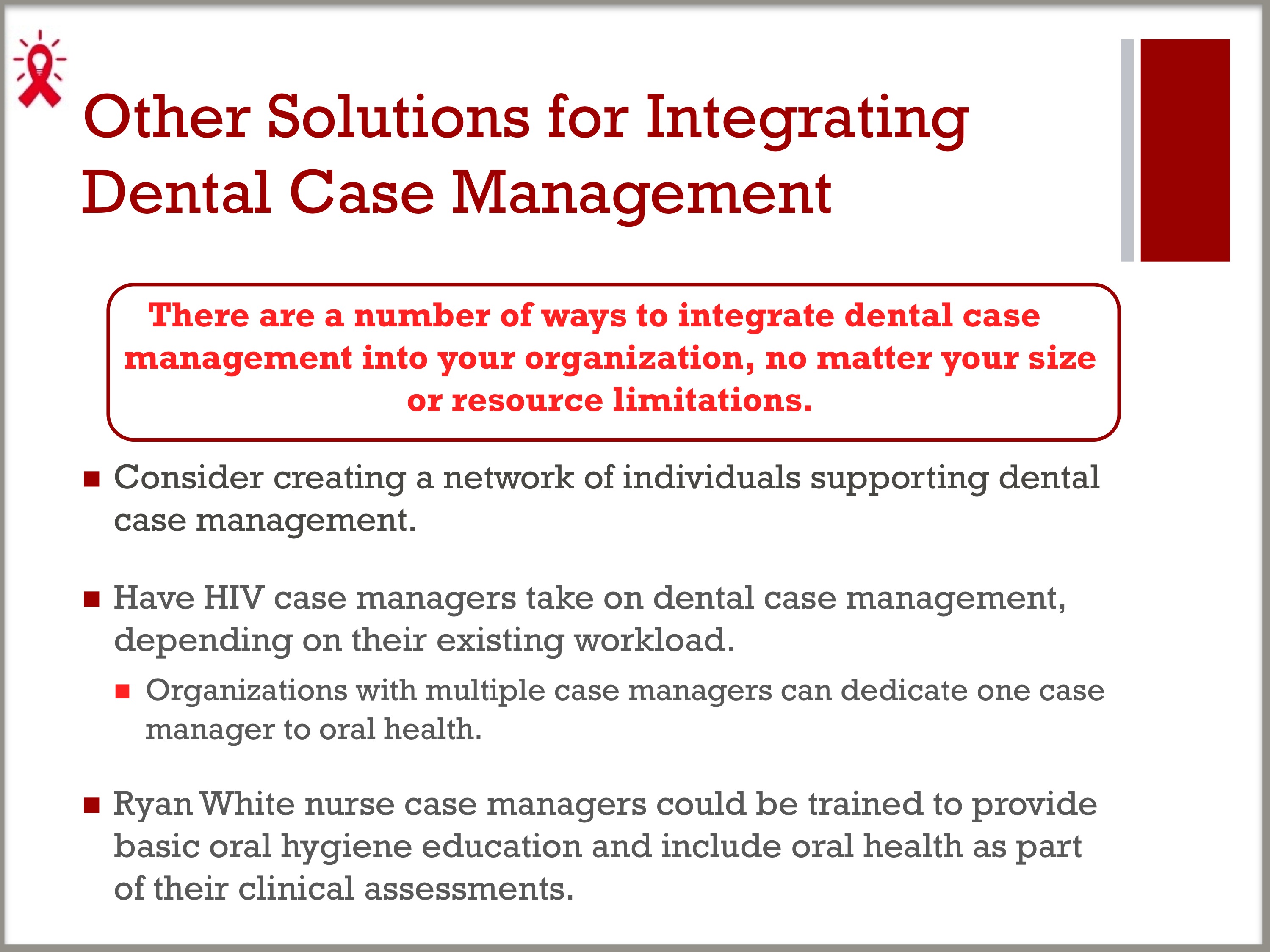 These slides are from the "Oral Health Care Patient Education" PowerPoint presentation prepared for the AIDS Education and Training Center National Resource Center by Diana Travieso Palow, MPH, MS, RN; Jeanne Adler, MSN, ARNP-C; Carol Stewart, DDS, MS; and Claudette Grant, MEd, CCRC, RN. These slides review components of a basic oral care plan, the role of proper dental hygiene for oral and systemic health, the importance of home dental care, and the management of pain.
View the Presentation
SLIDES 2-3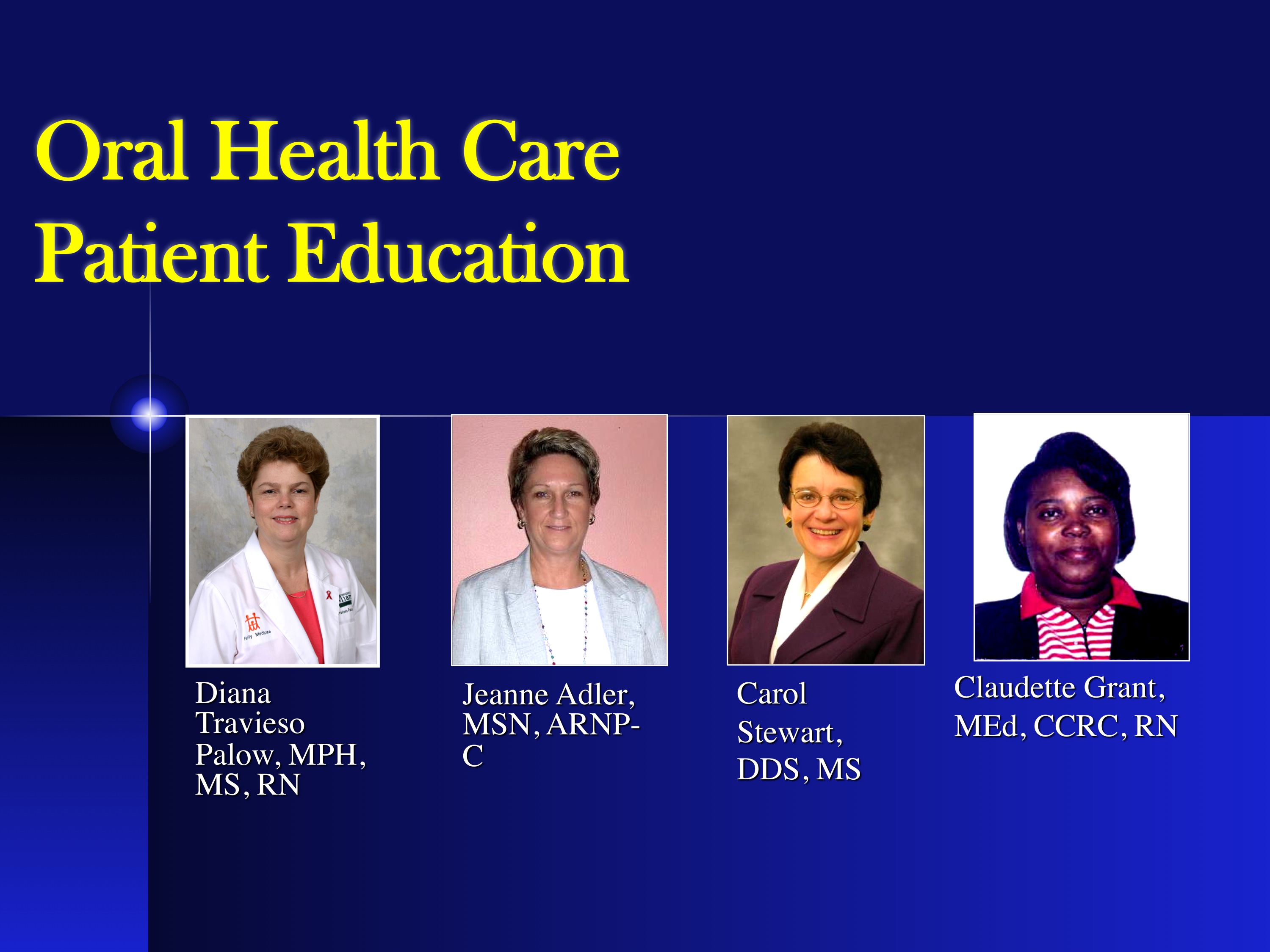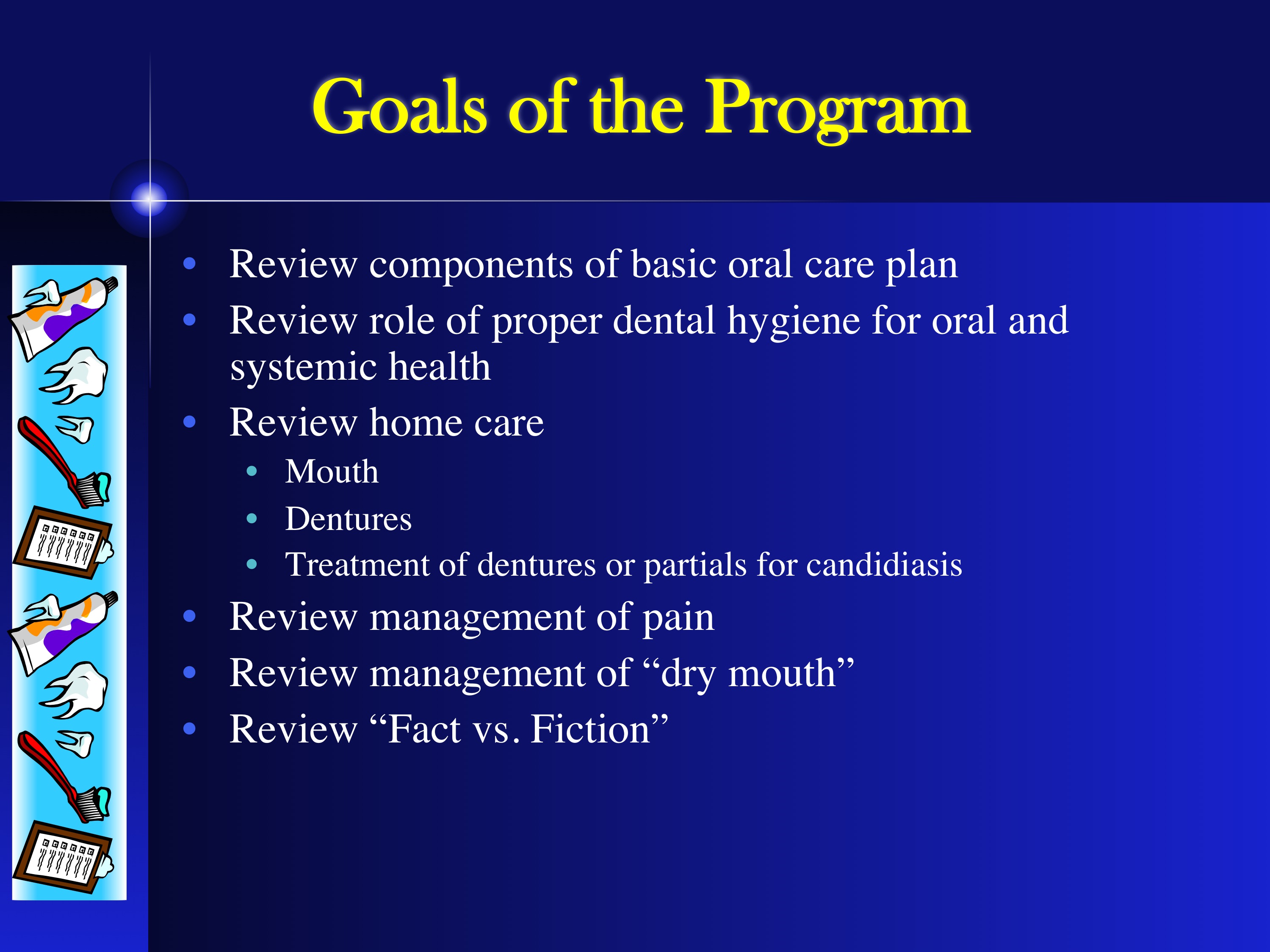 SLIDES 4-9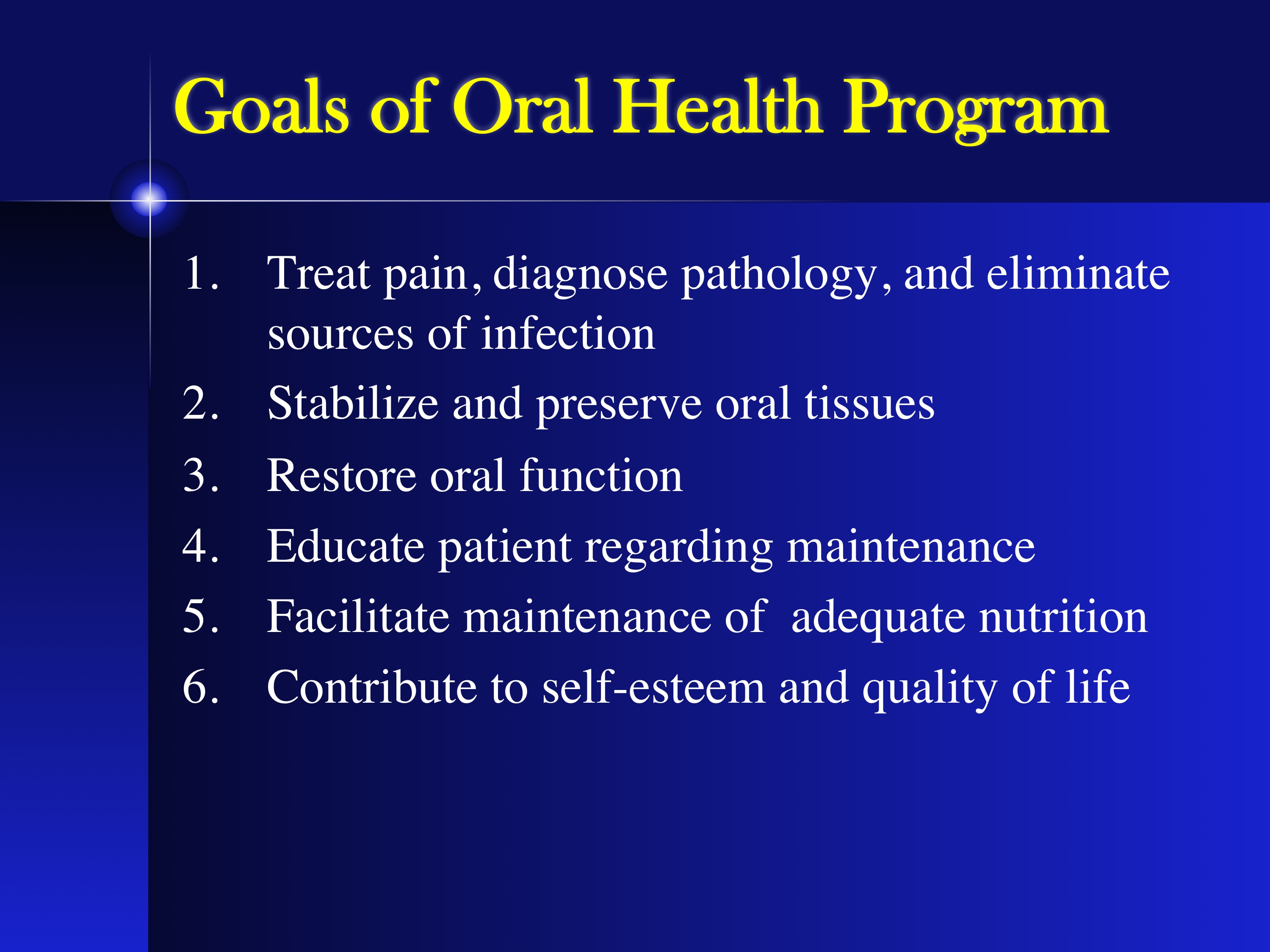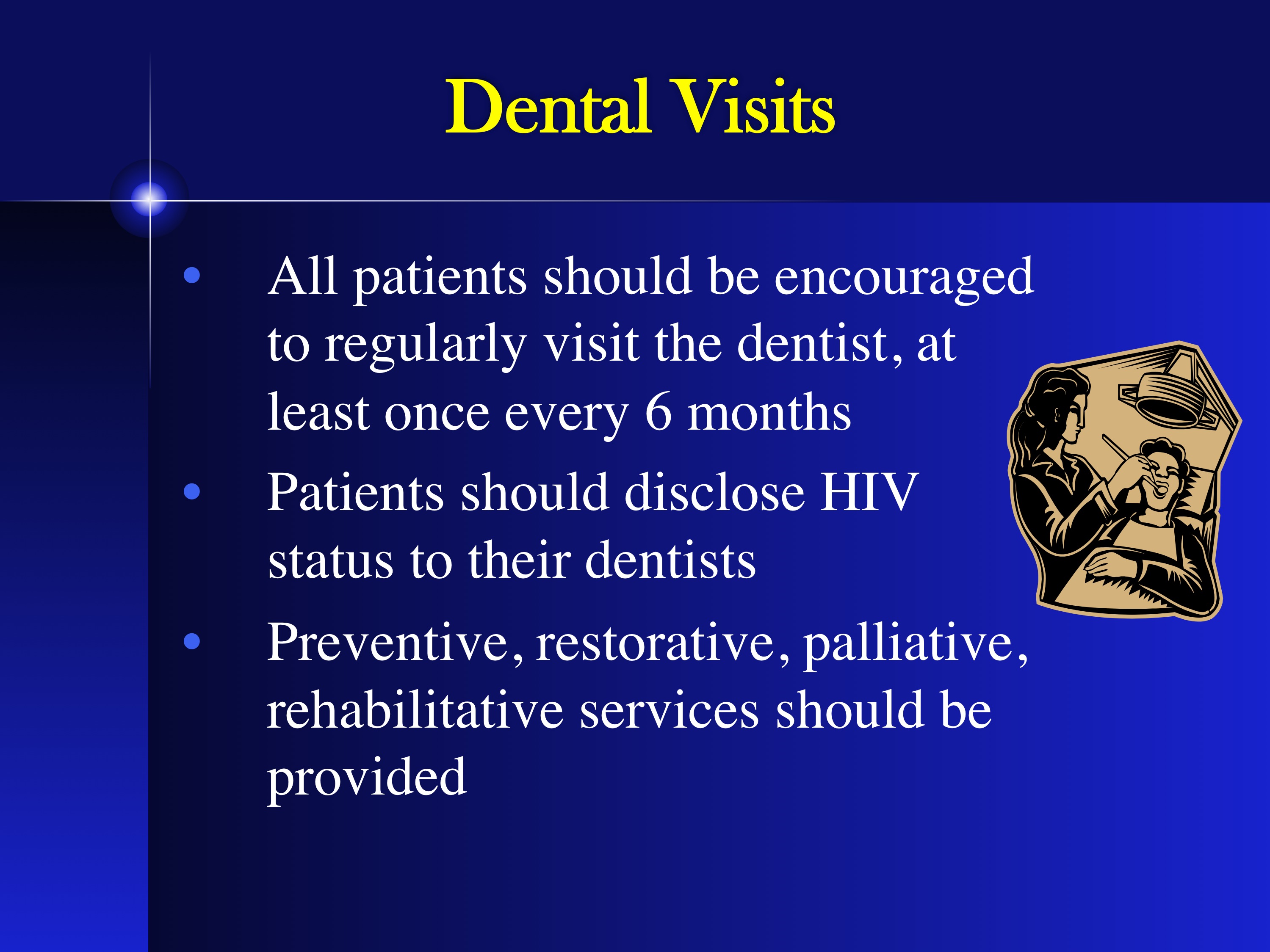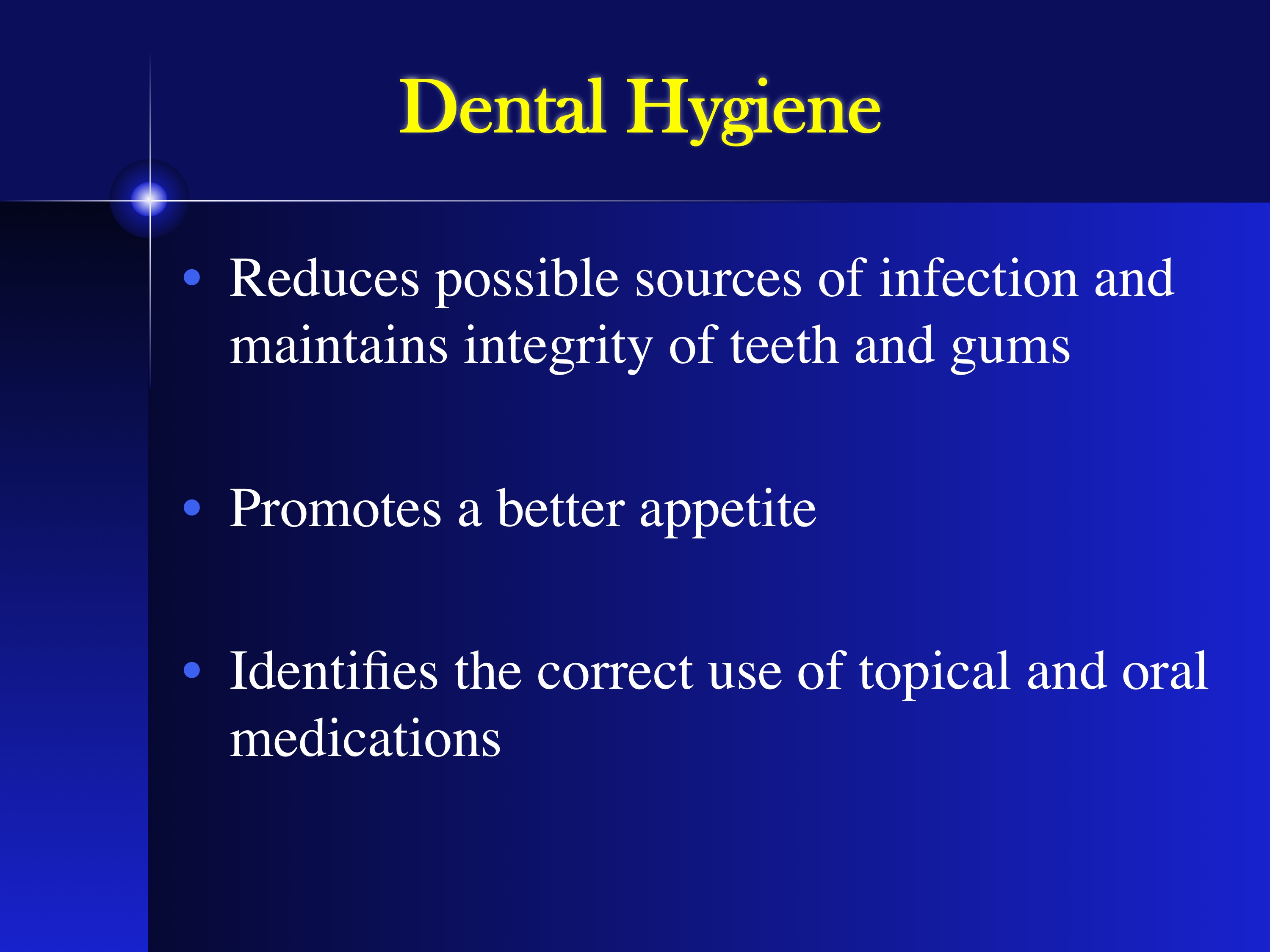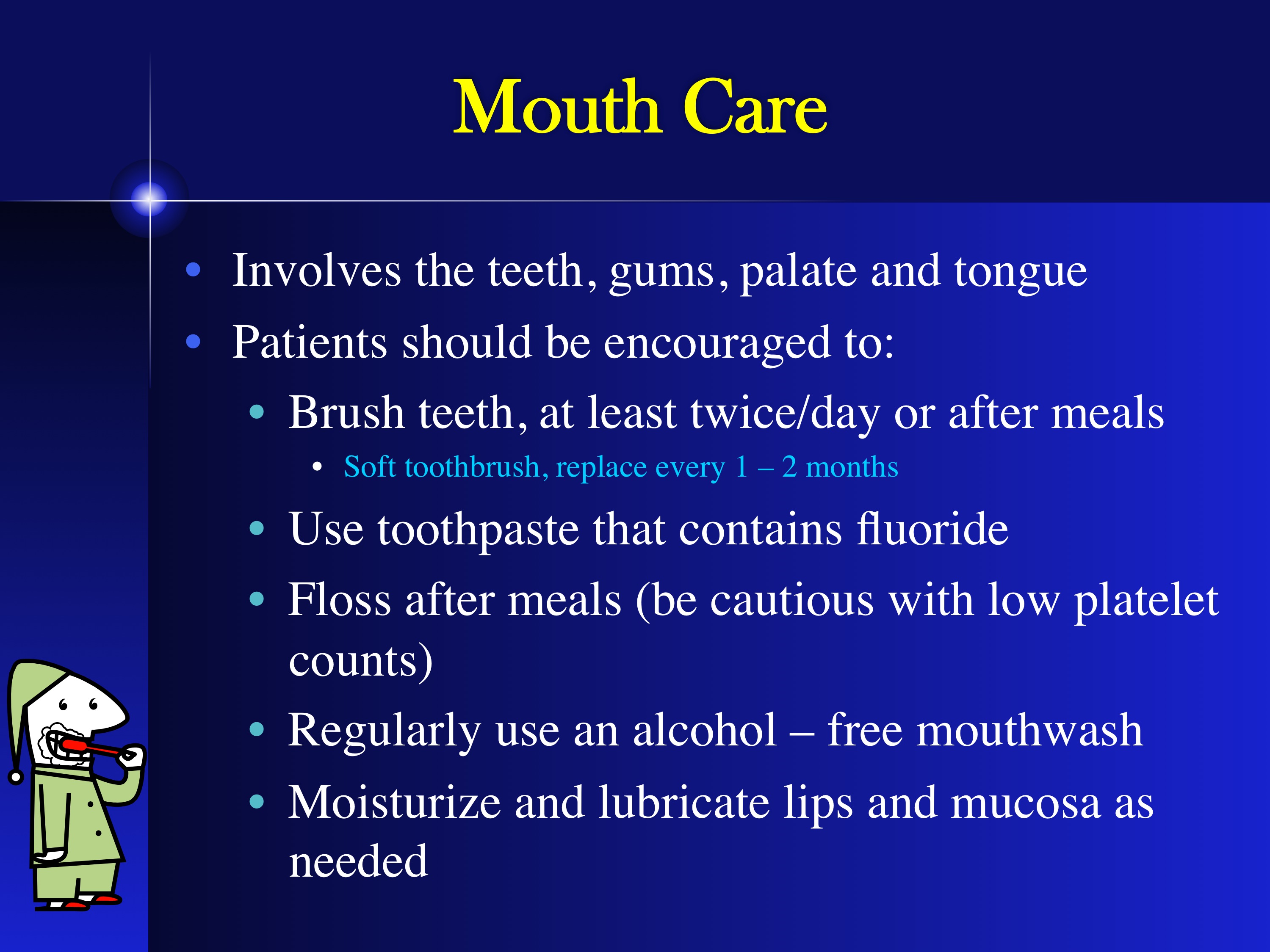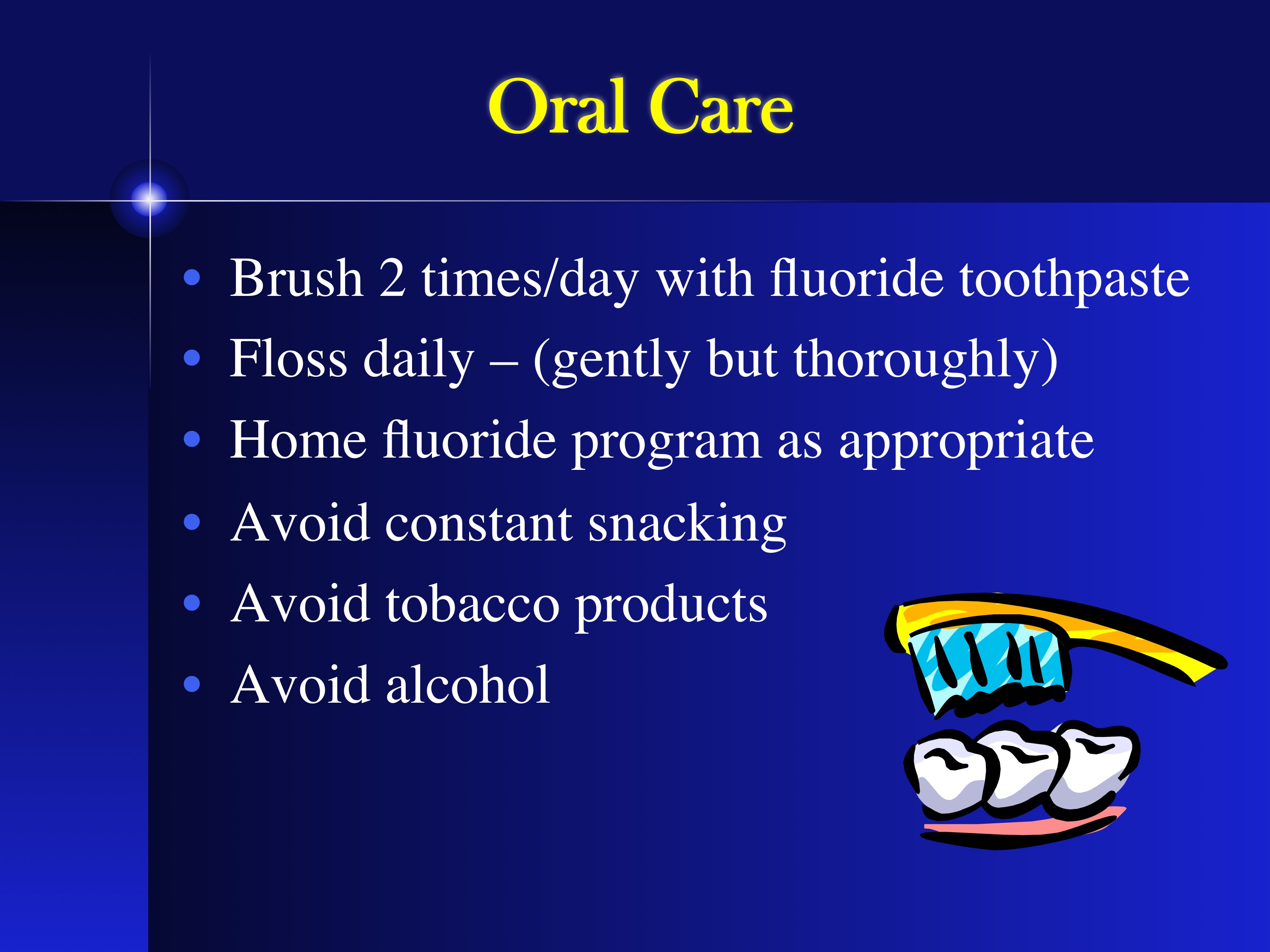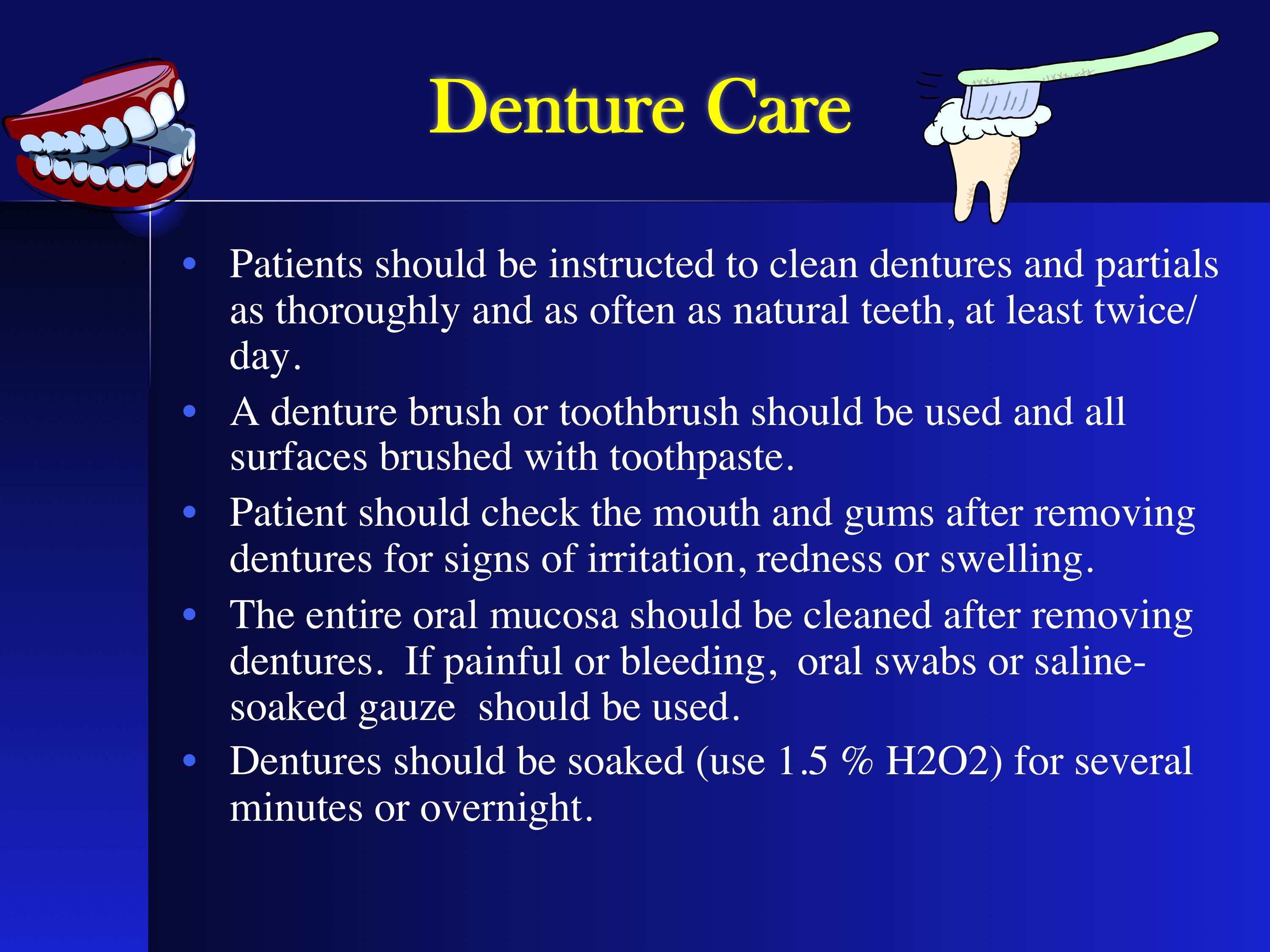 SLIDES 10-15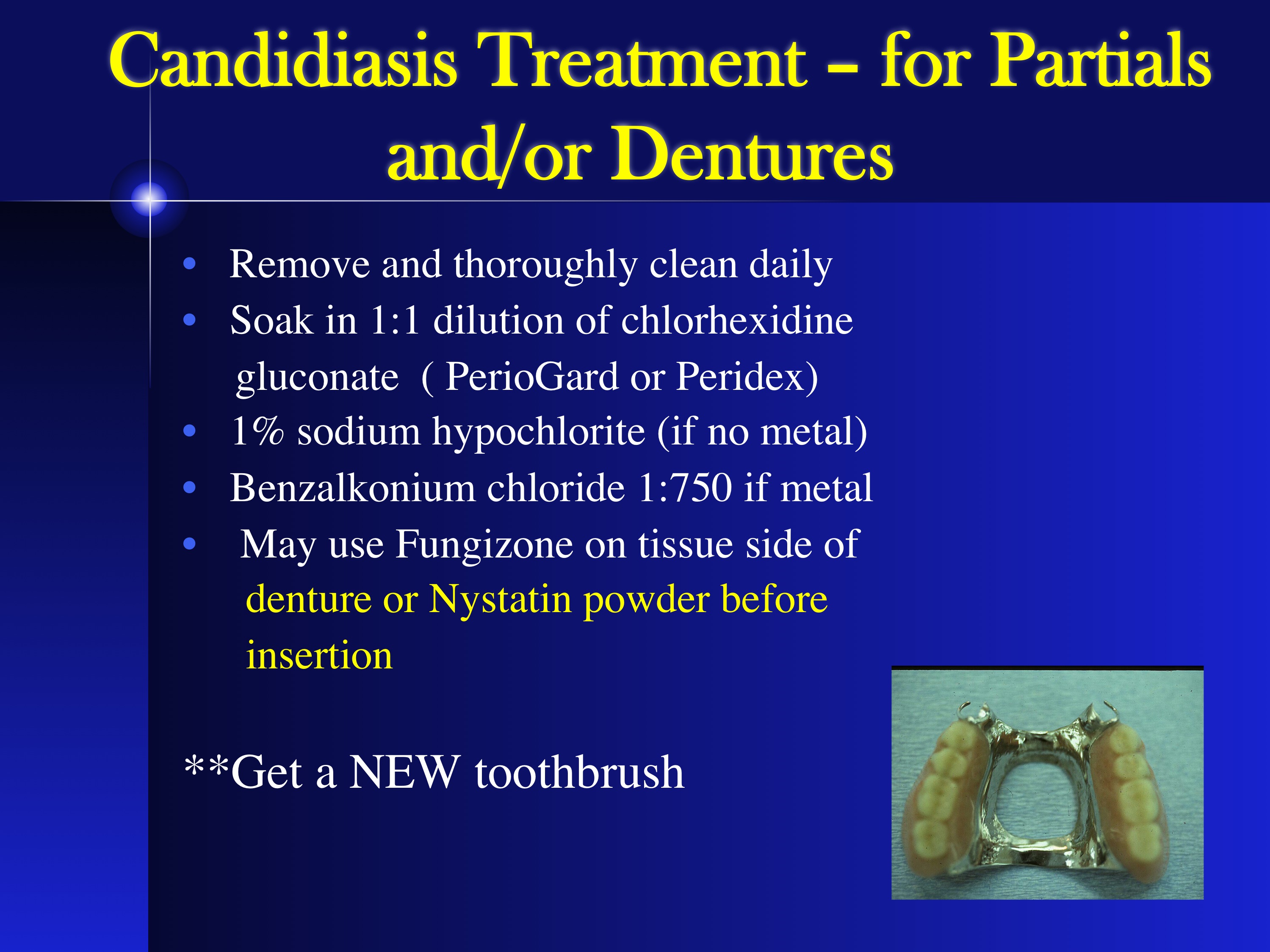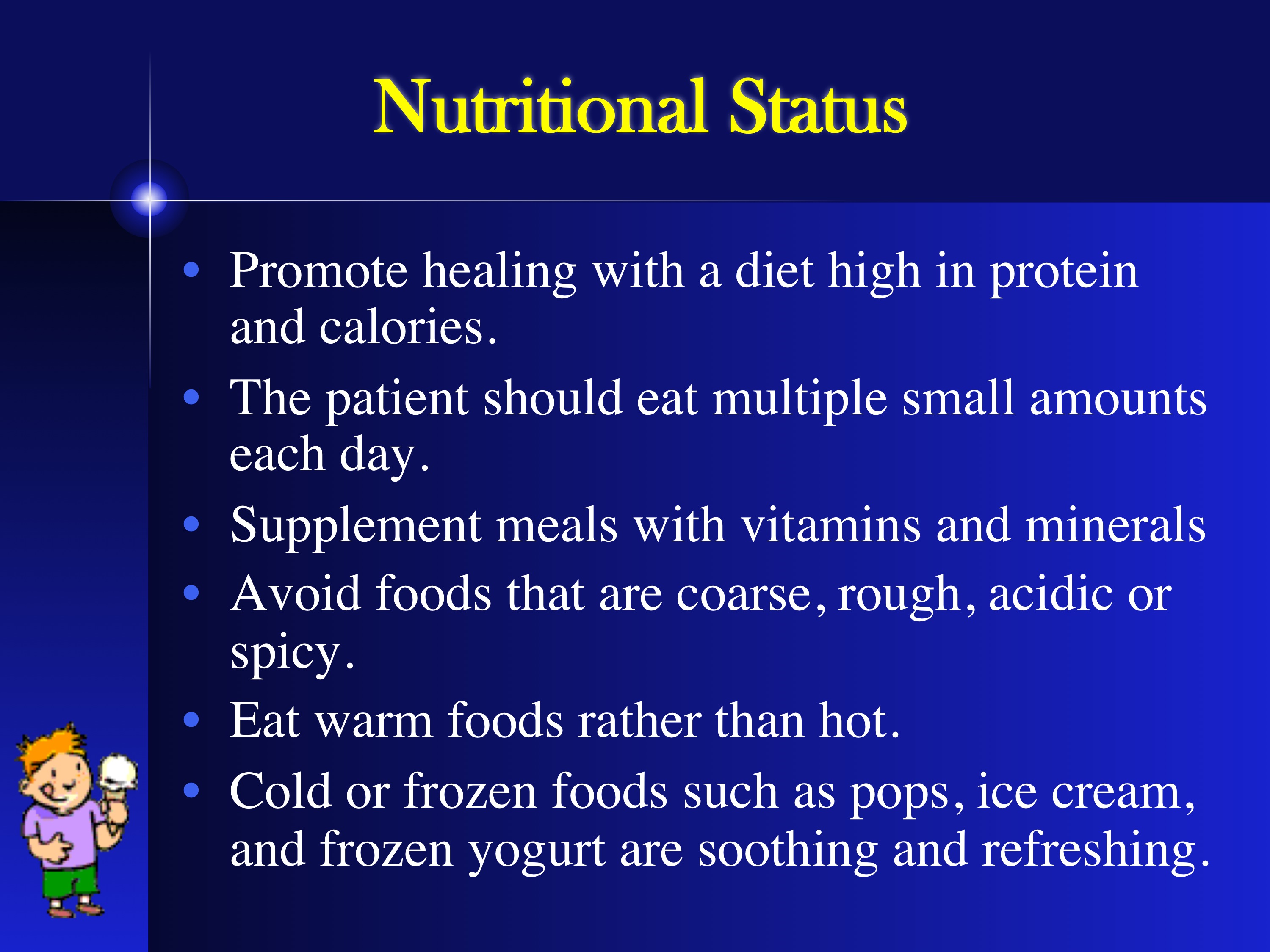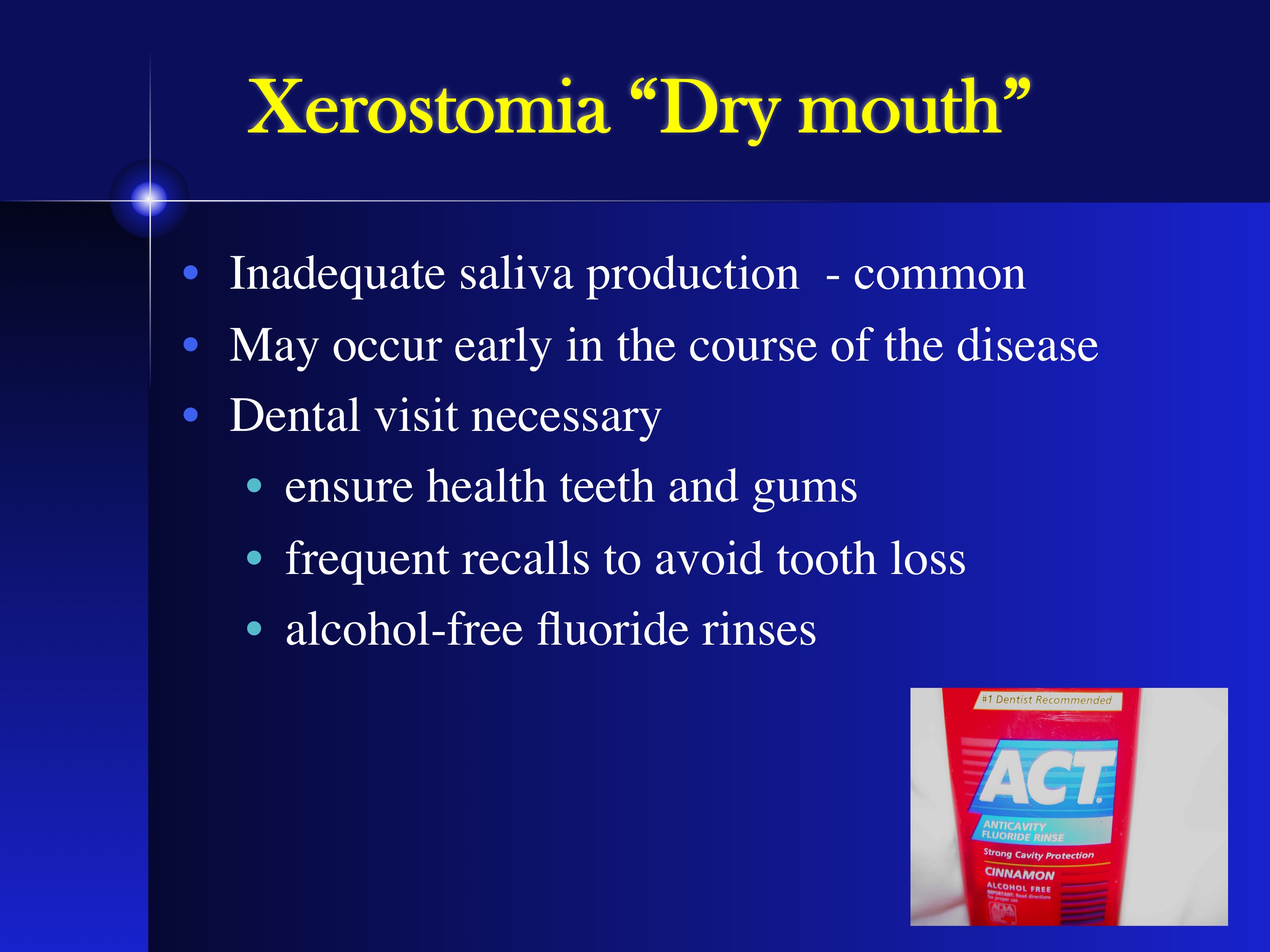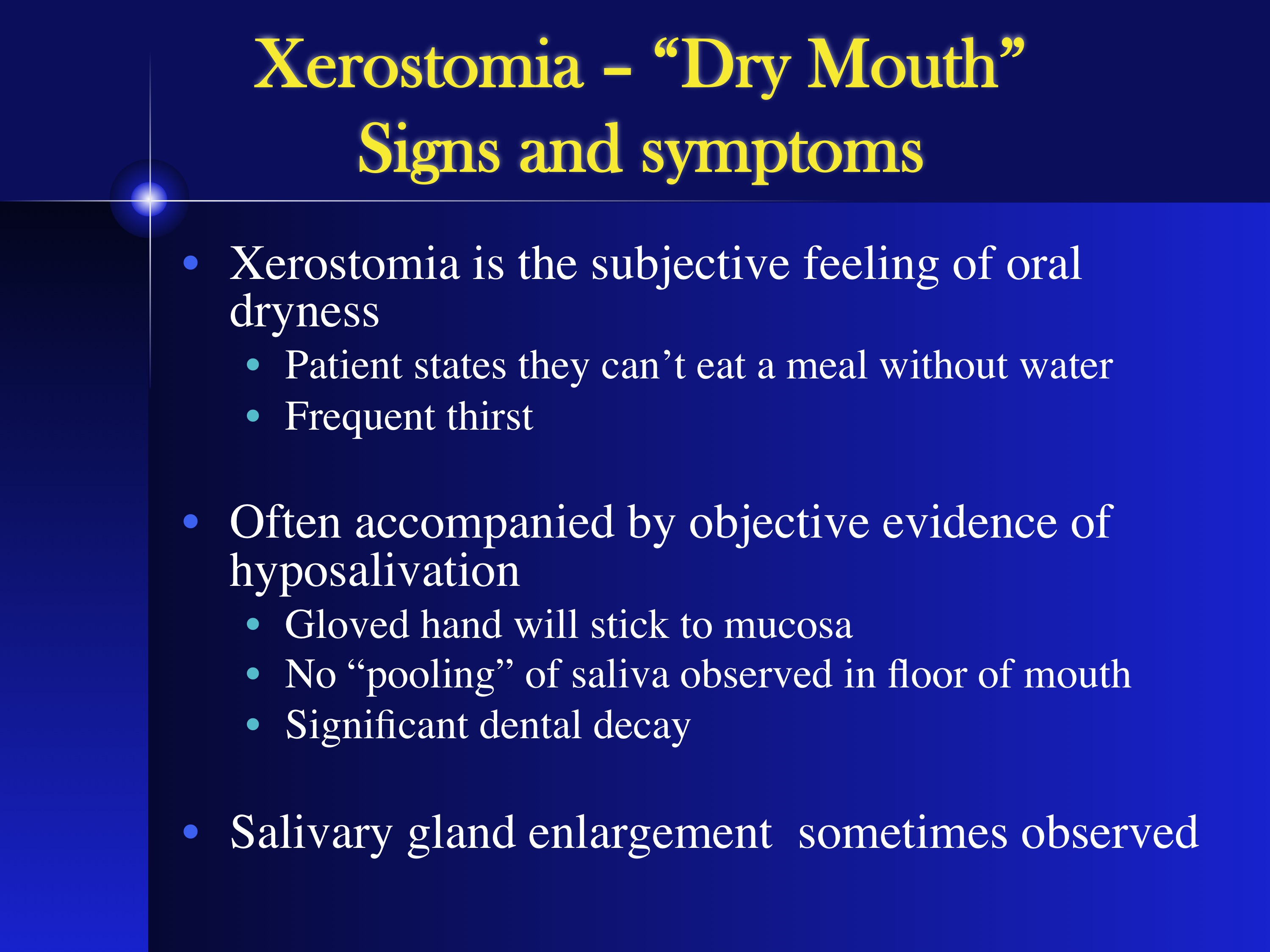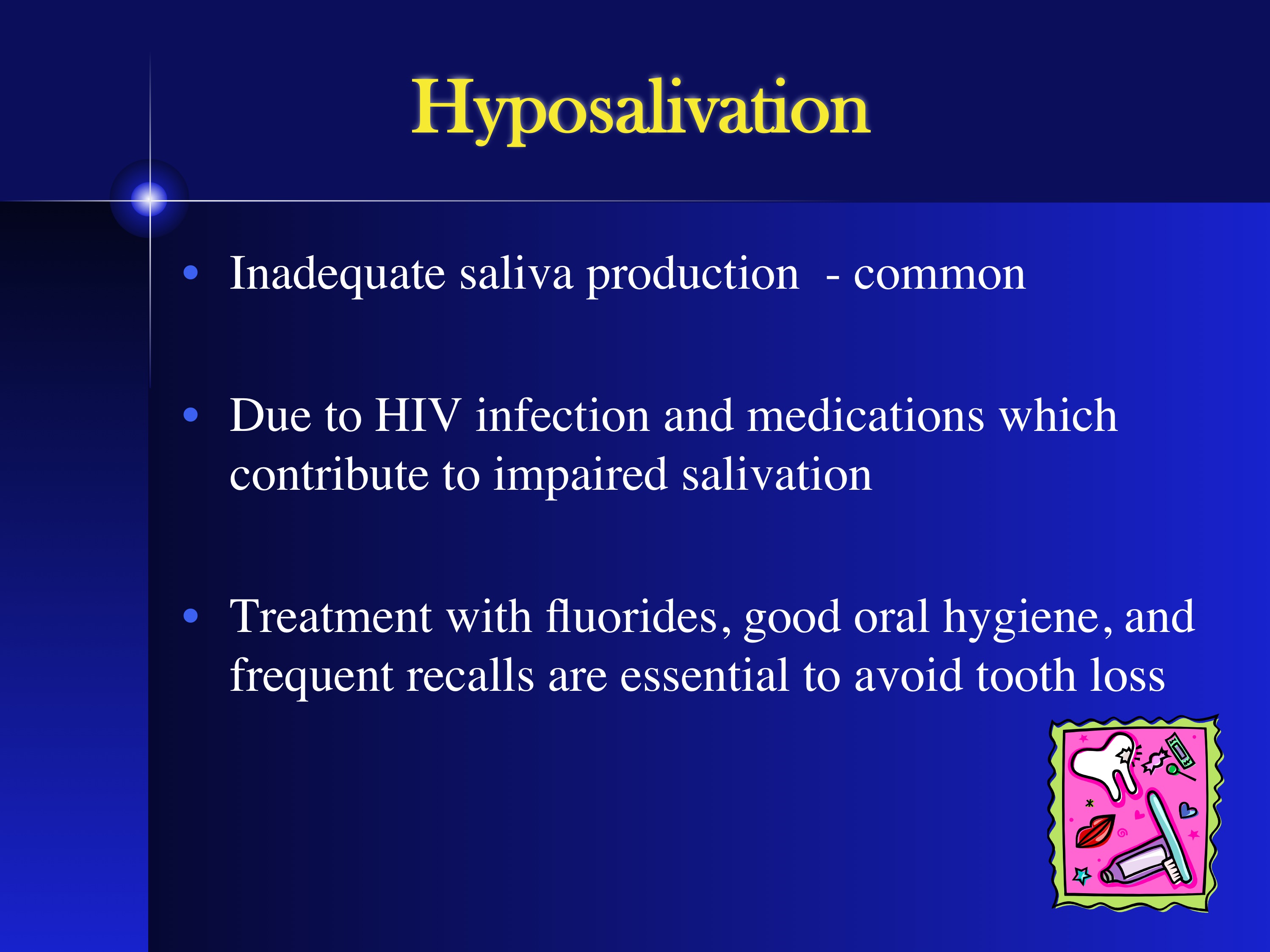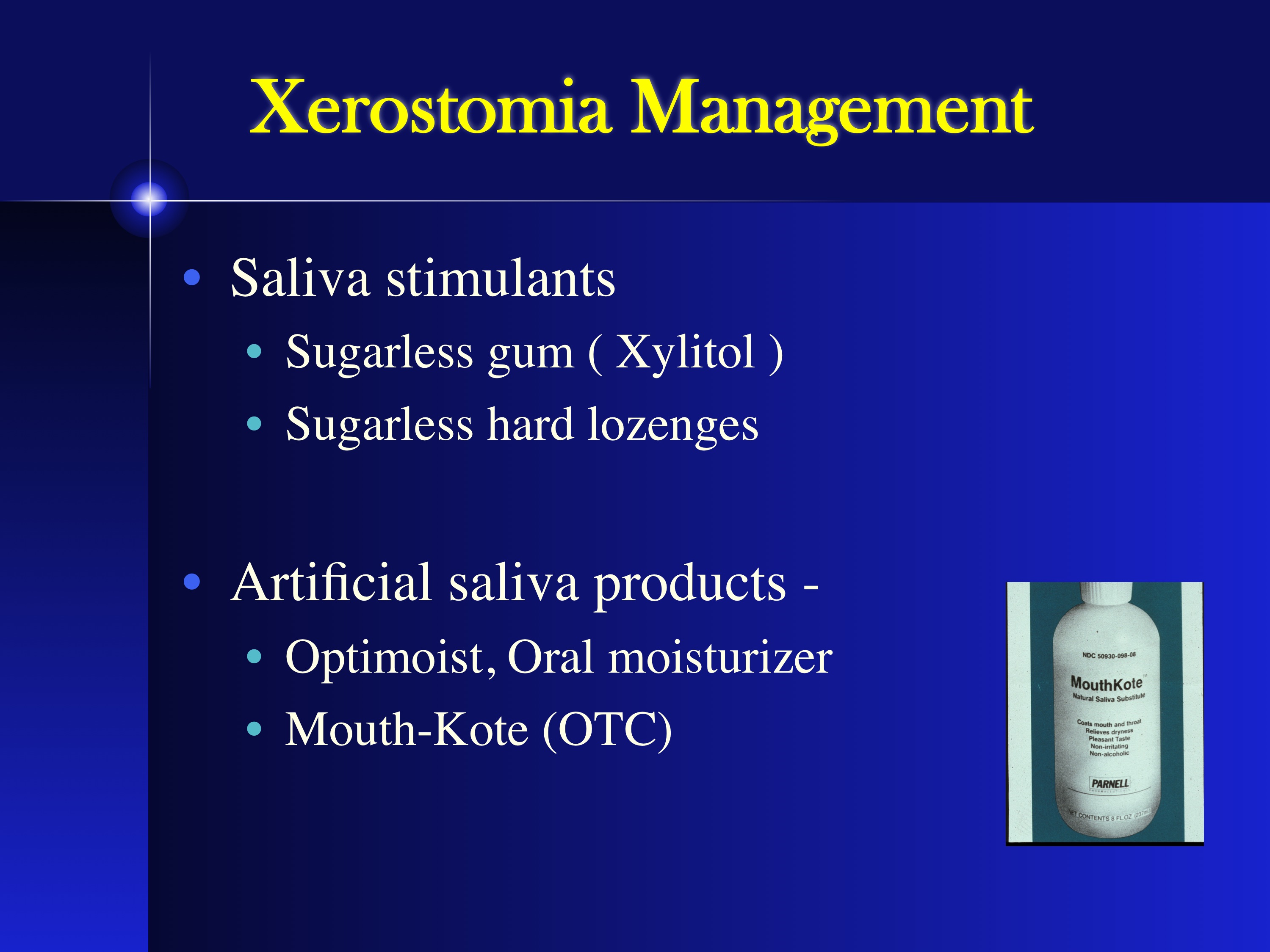 SLIDES 16-20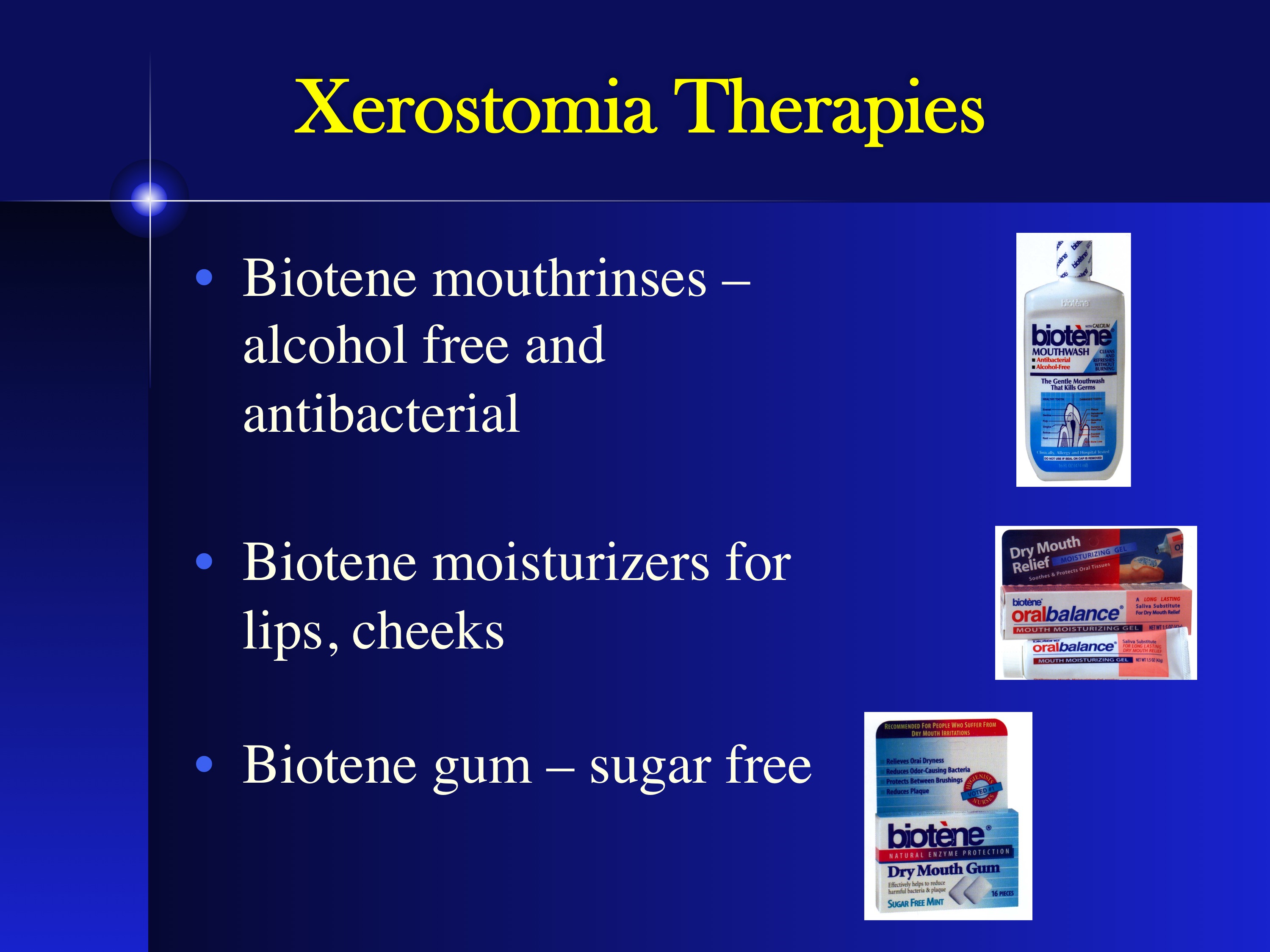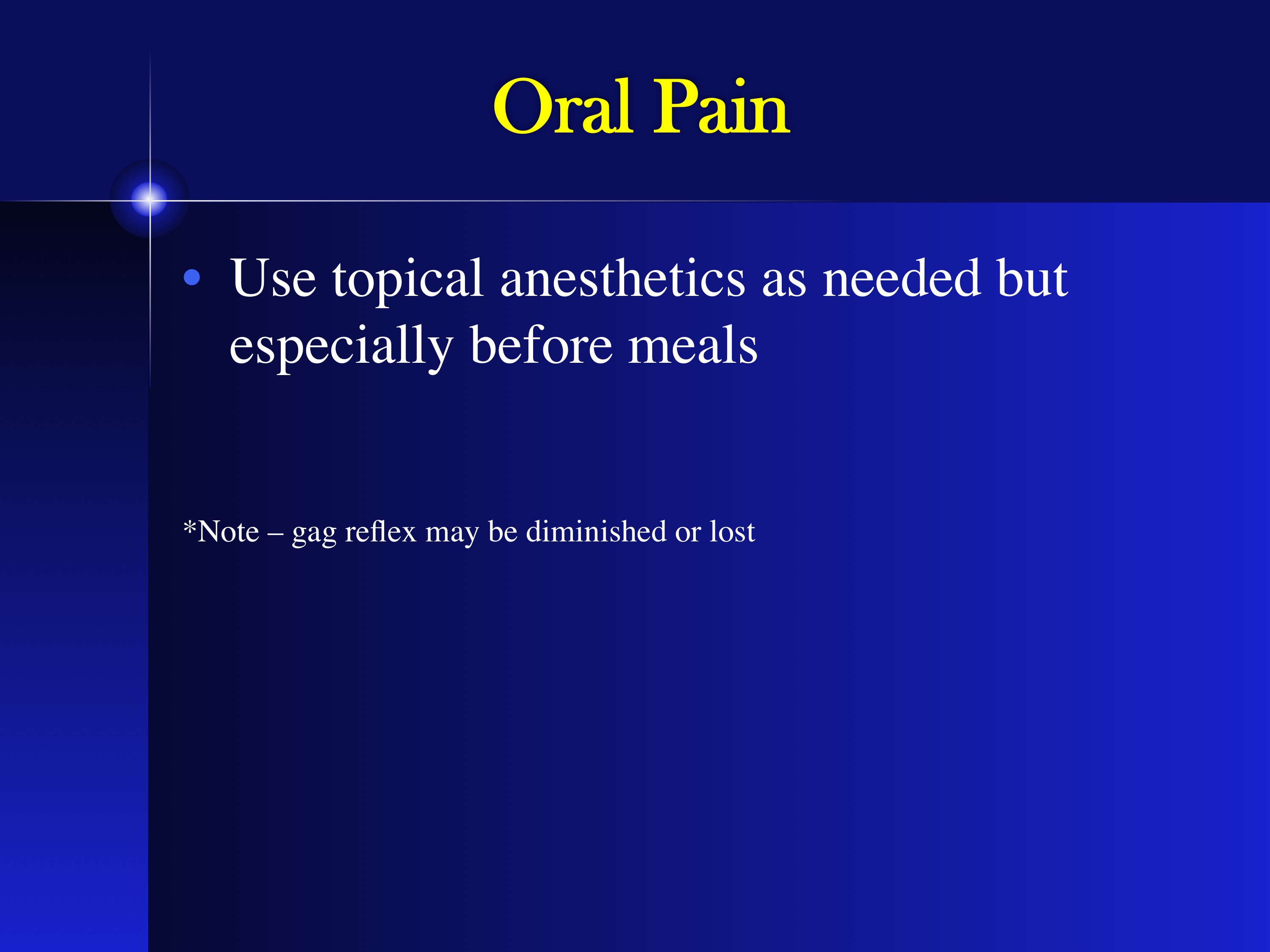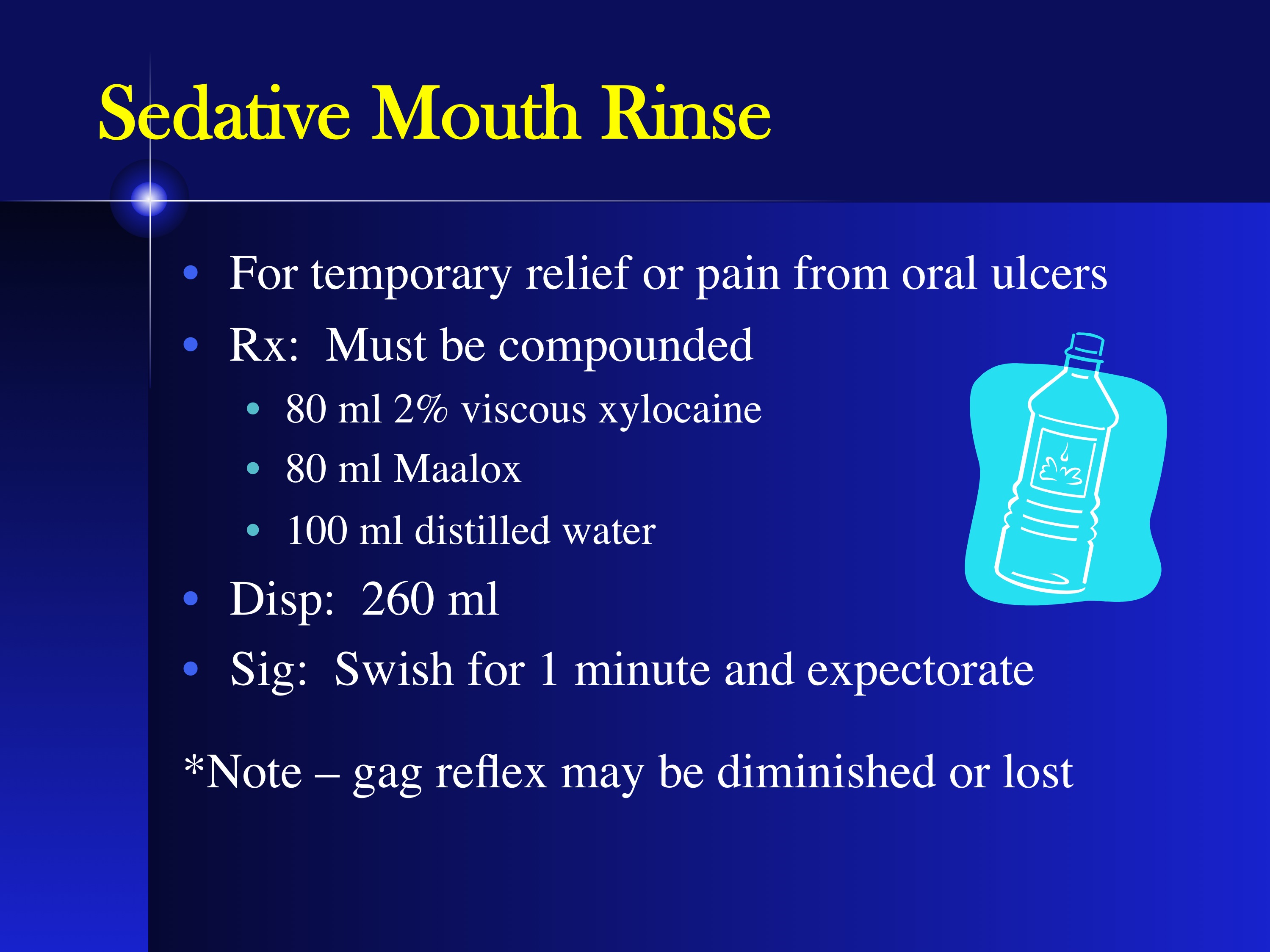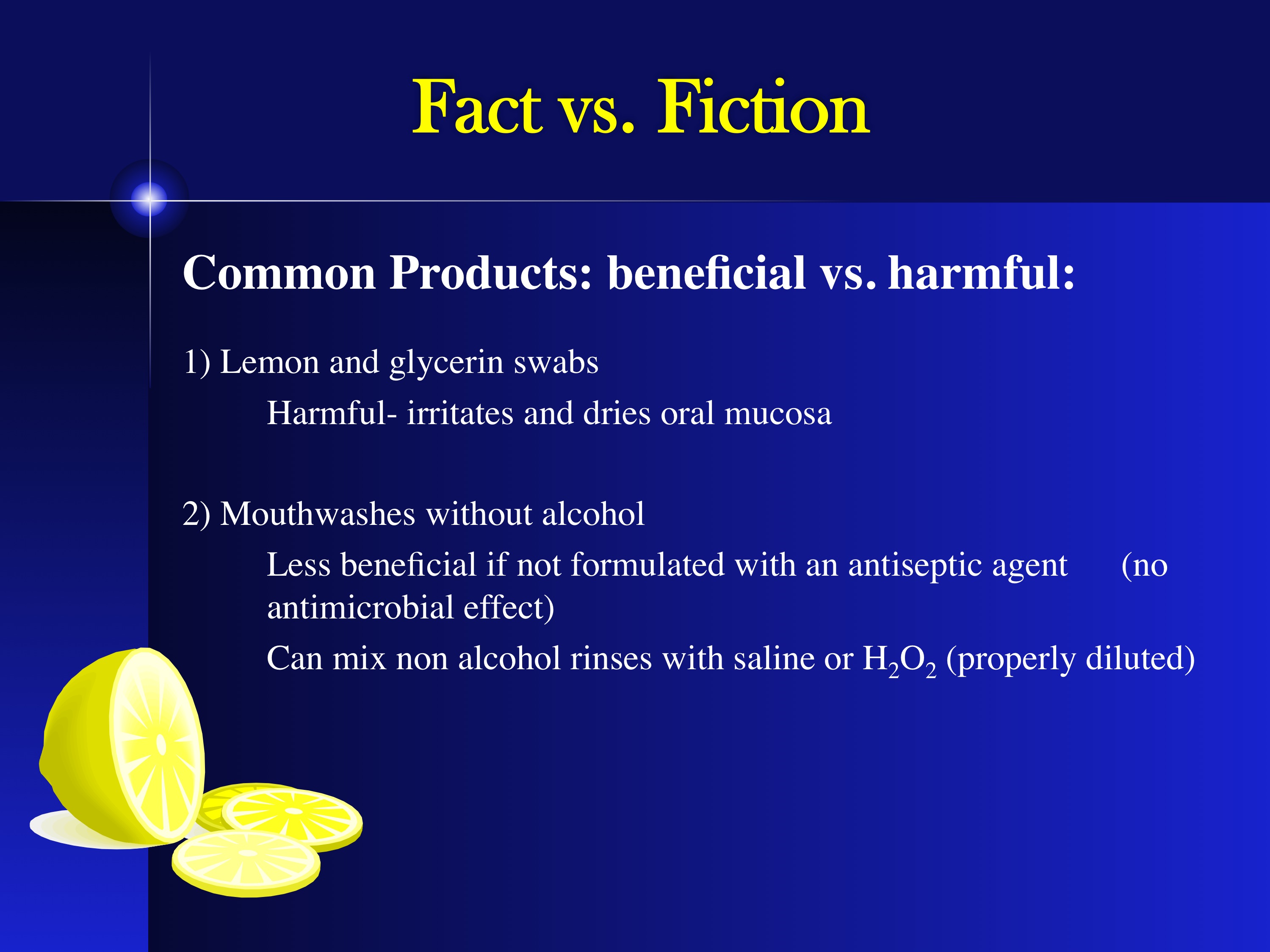 SLIDE 21: Motivational Interviewing: Knowledge is Power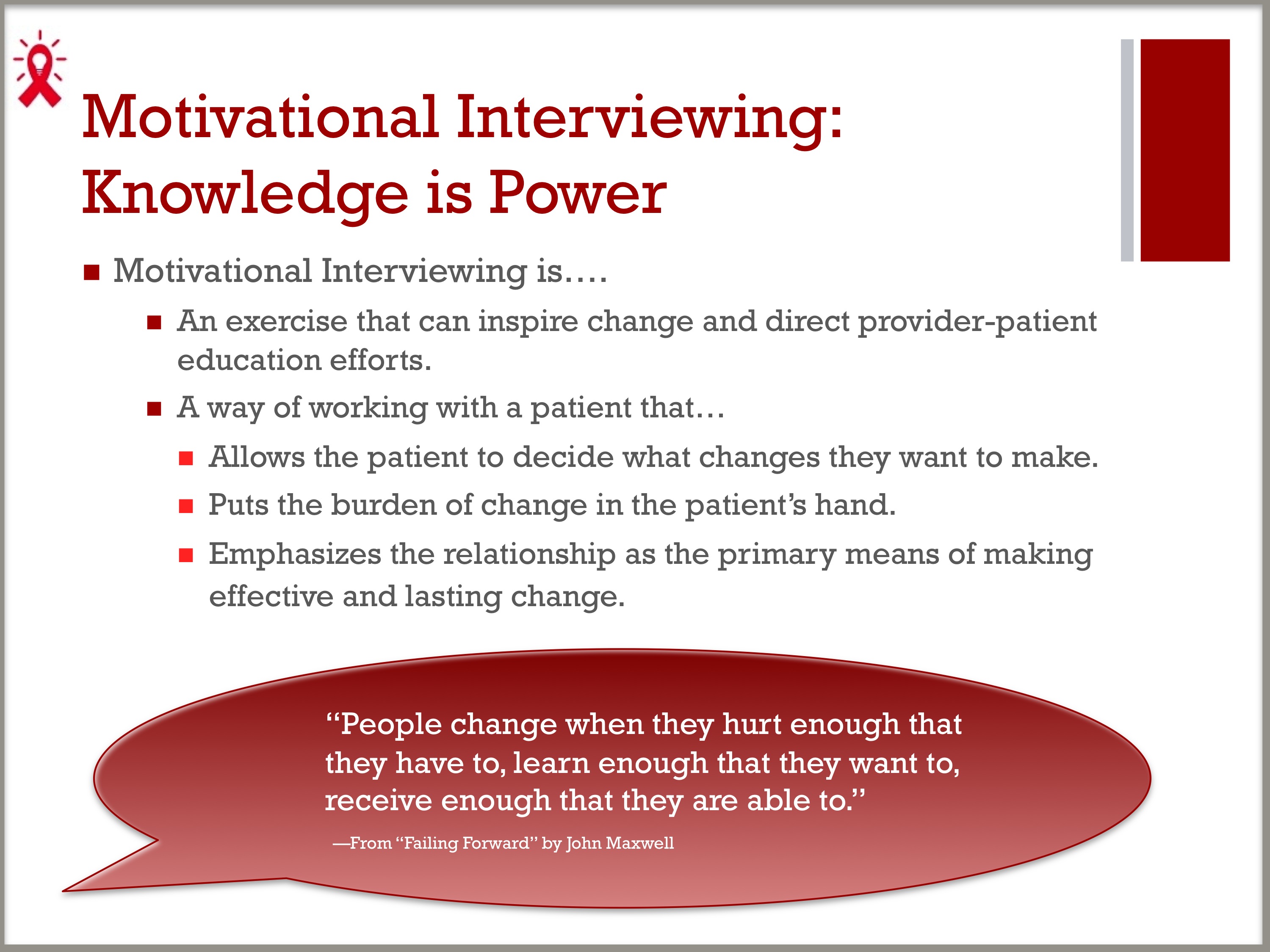 Slides 21–42 are adapted from "Motivational Interviewing: A technique for inspiring change," a PowerPoint presentation prepared as a training for the SPNS Oral Health Initiative grantees by Laura Fizek, LICSW. These slides review the principles and benefits of motivational interviewing as a tool for patient behavior change.
SLIDE 22: 6 Stages of Change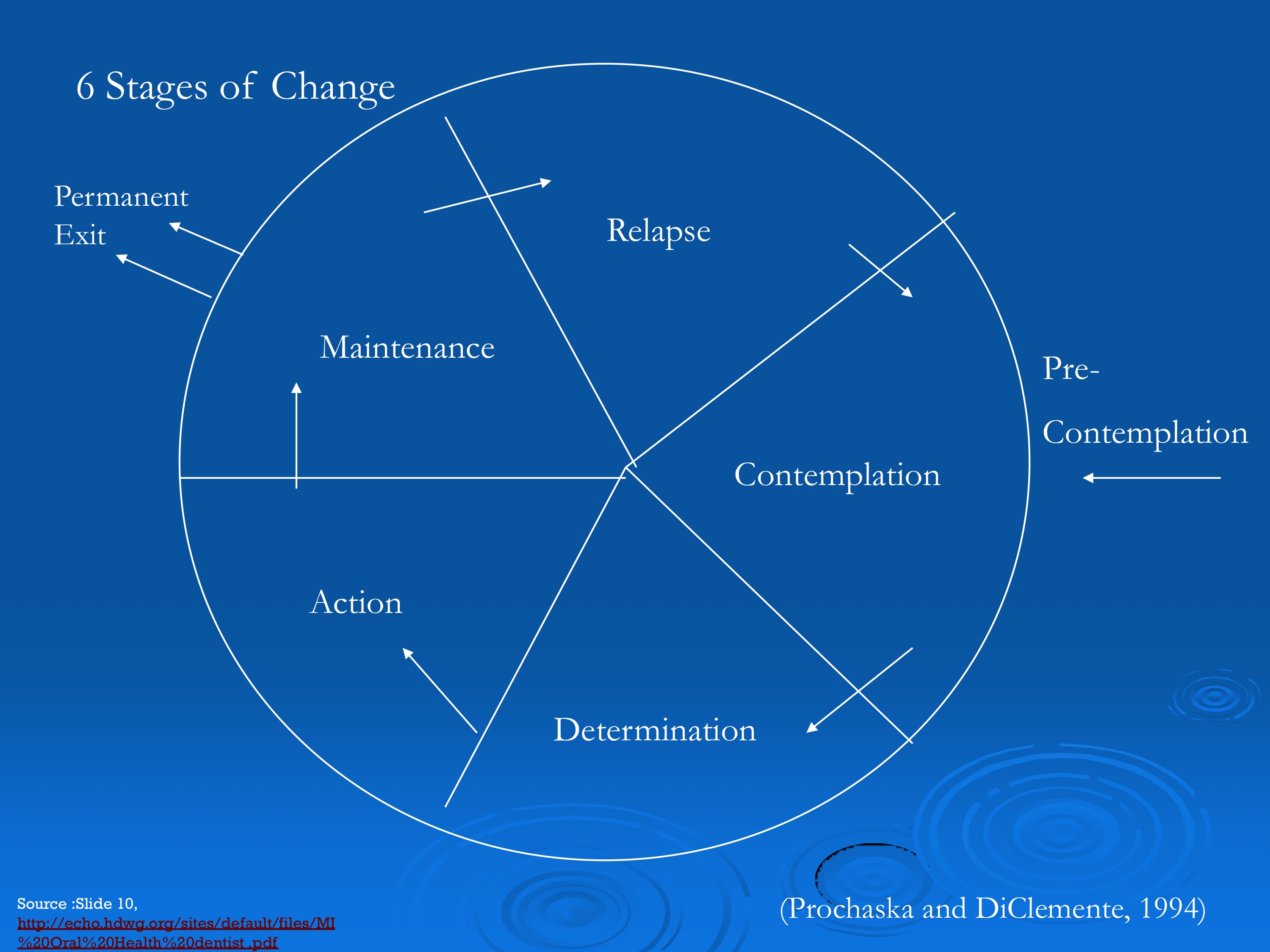 This picture illustrates the 6 stages of change that patients will go through when they change health behavior.
SLIDE 23: 6 Stages of Change Defined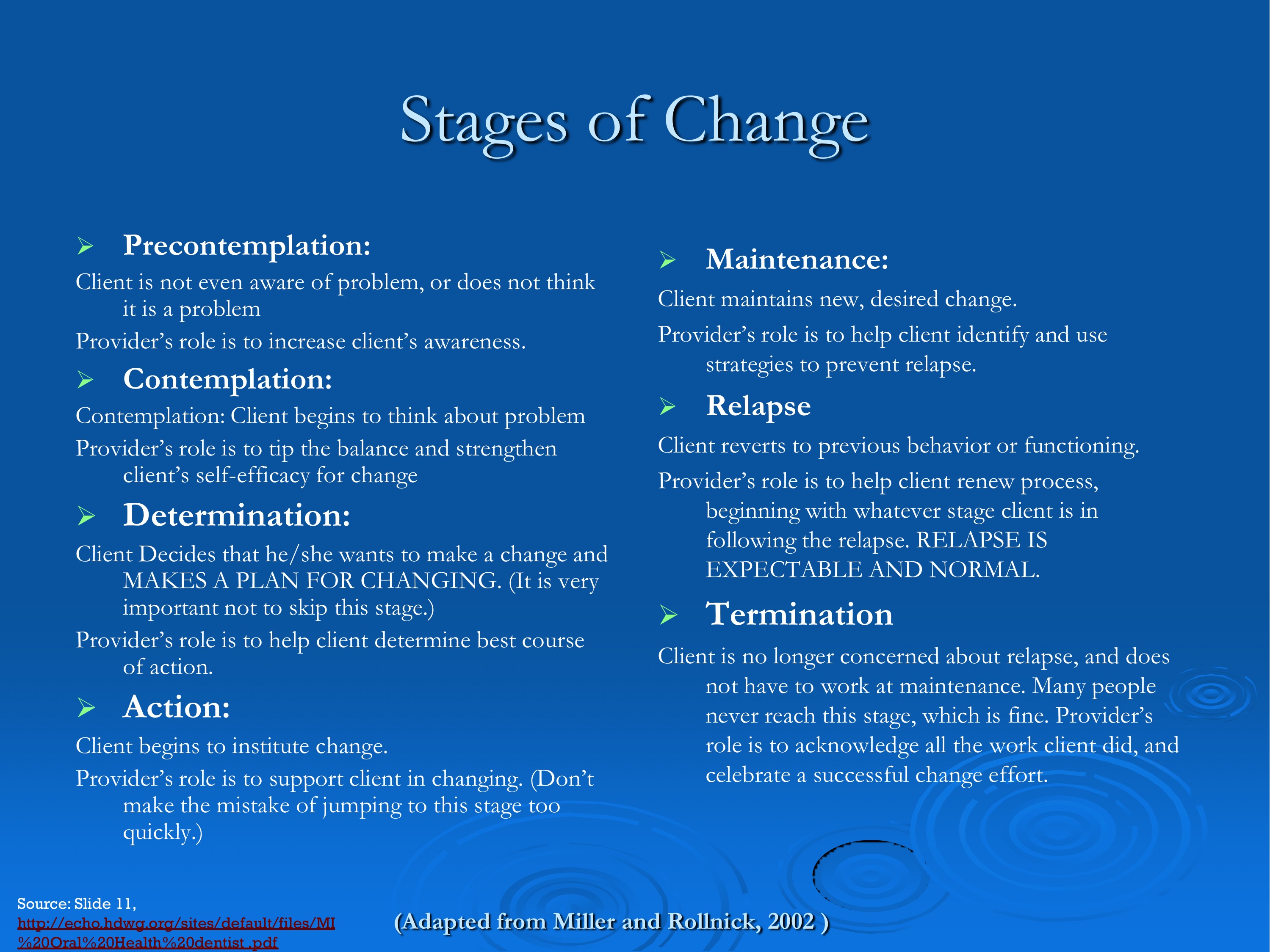 This slide defines each of the 6 stages of change, which are  cognitive  and behavioral.
SLIDES 24–42: Motivational Interviewing
SLIDES 24-26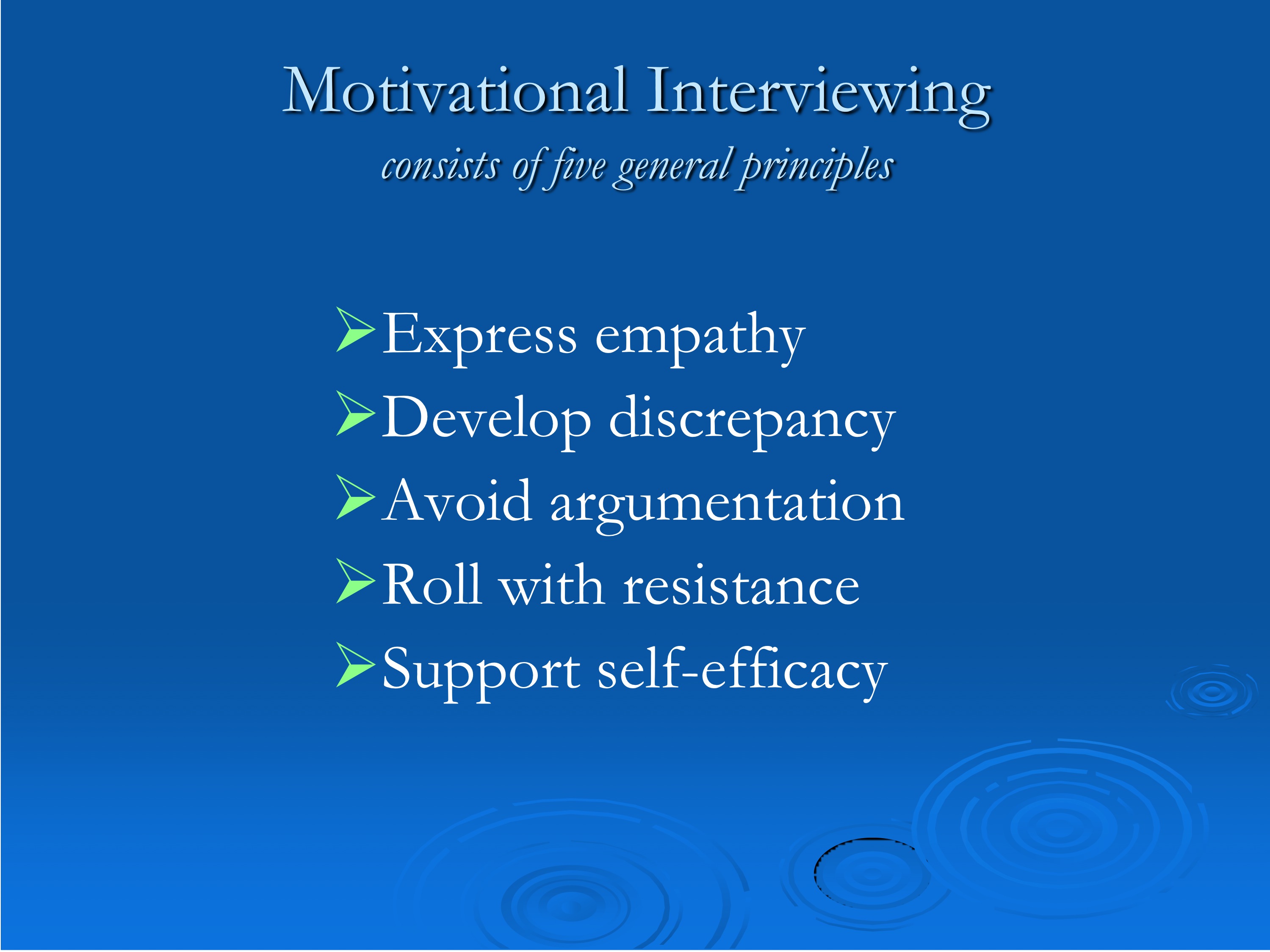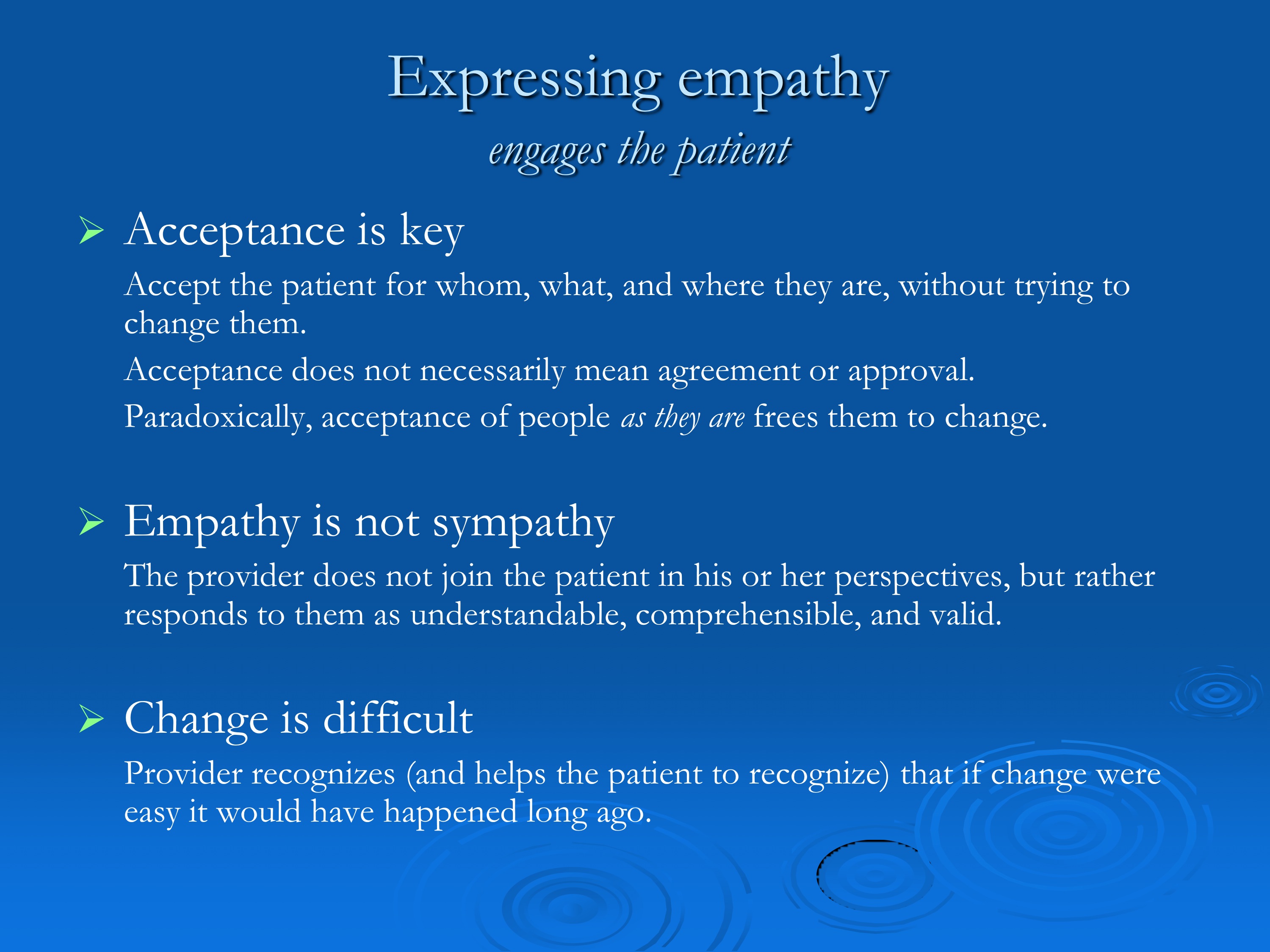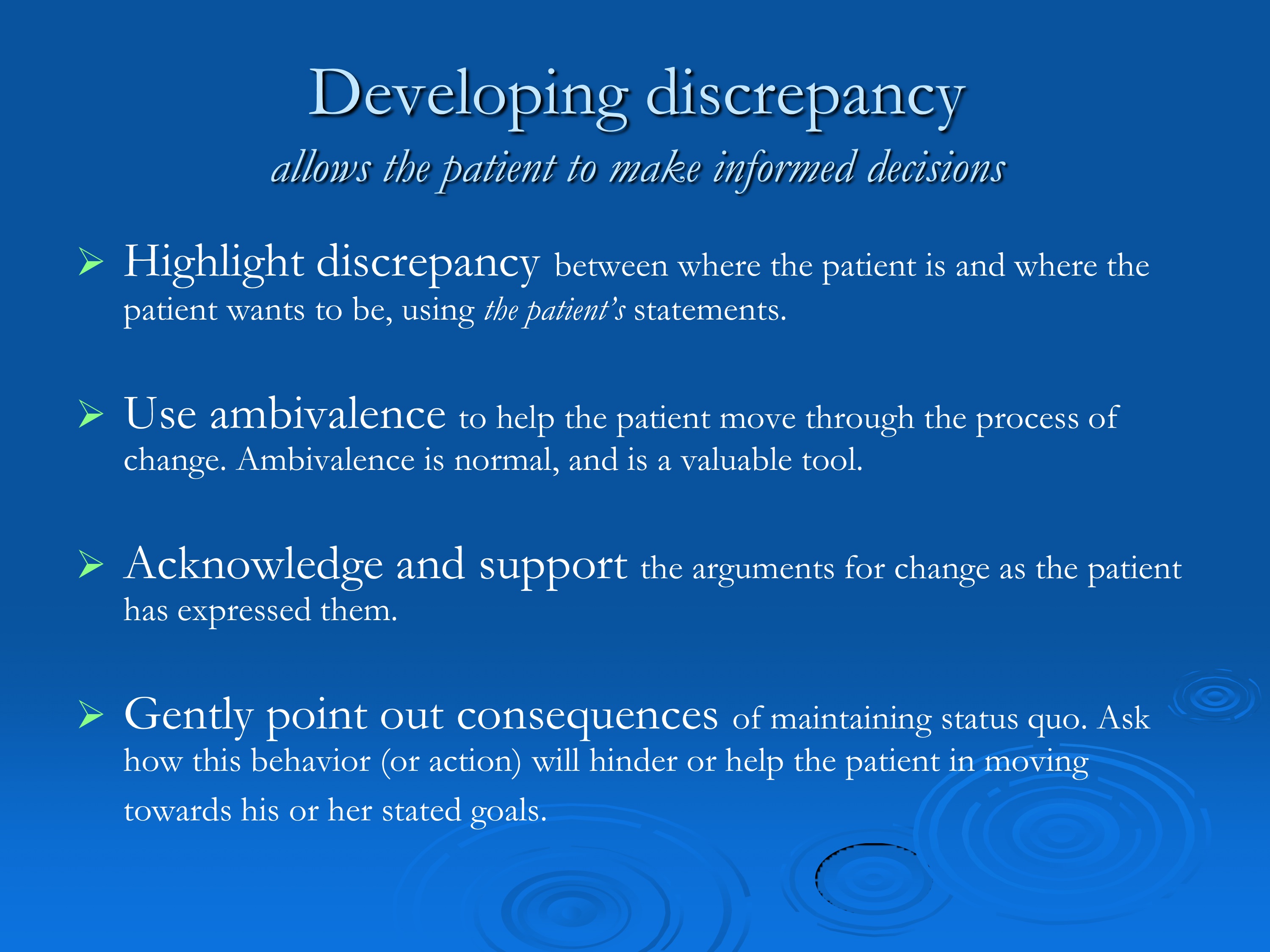 SLIDES 27-32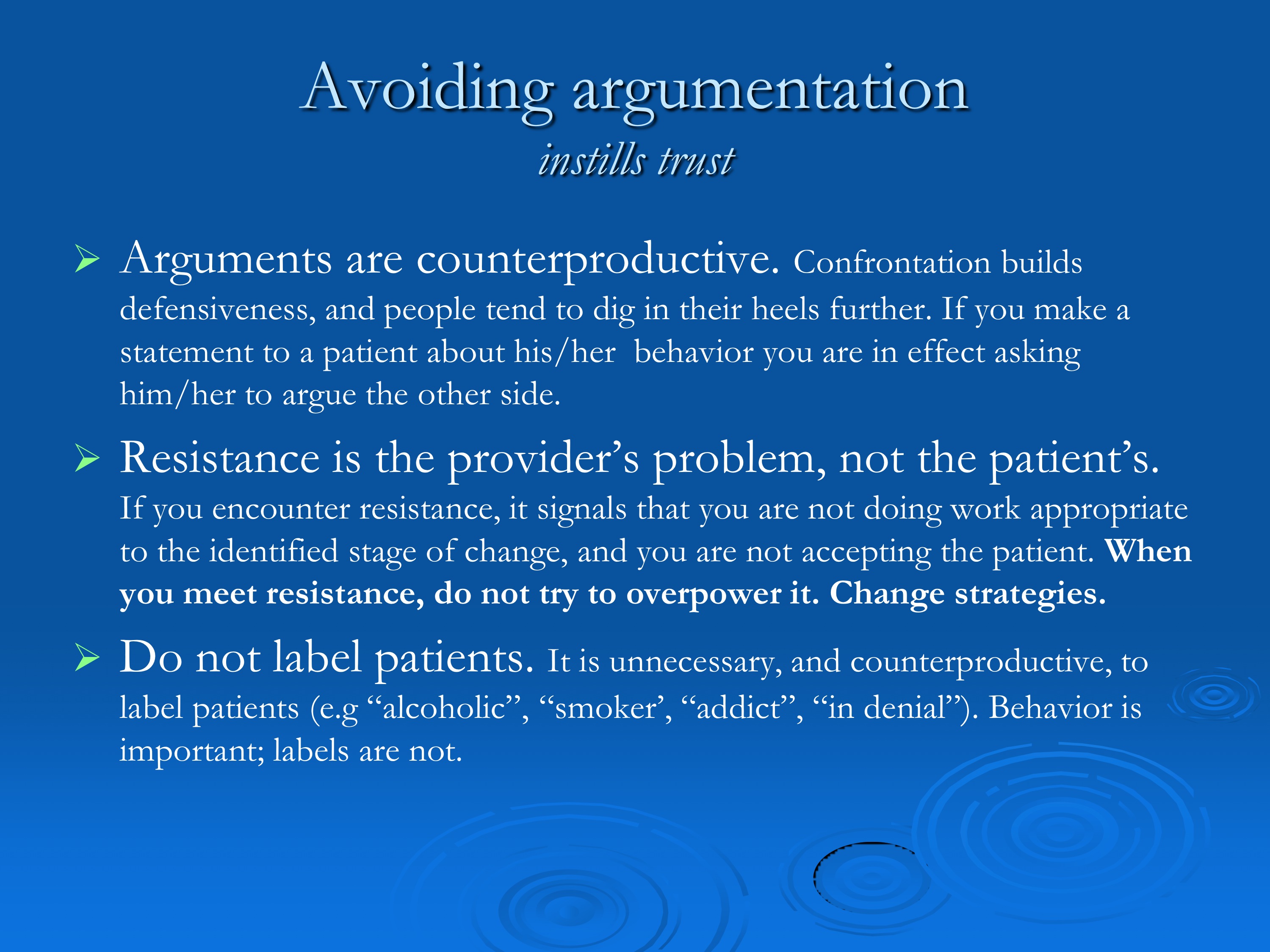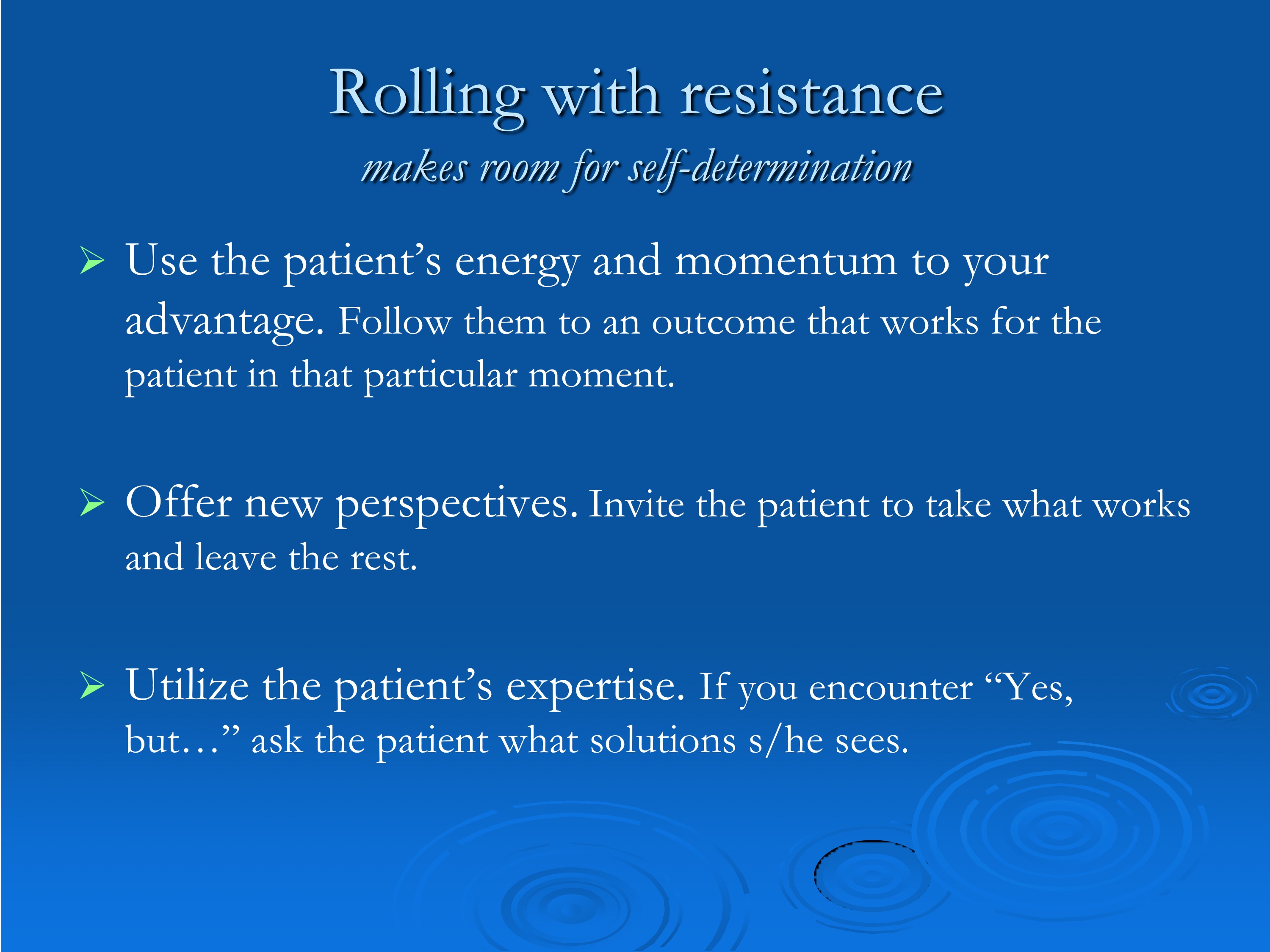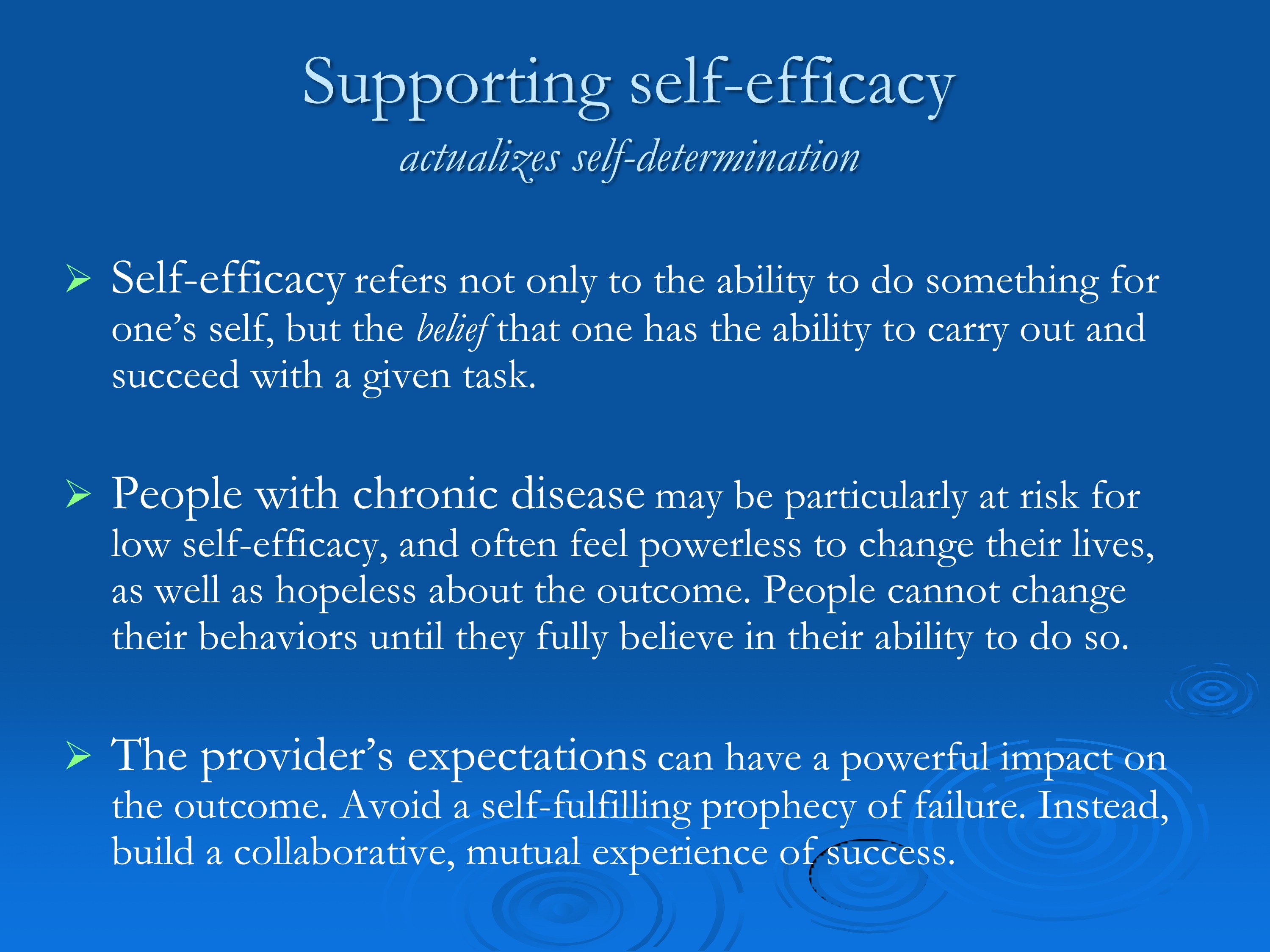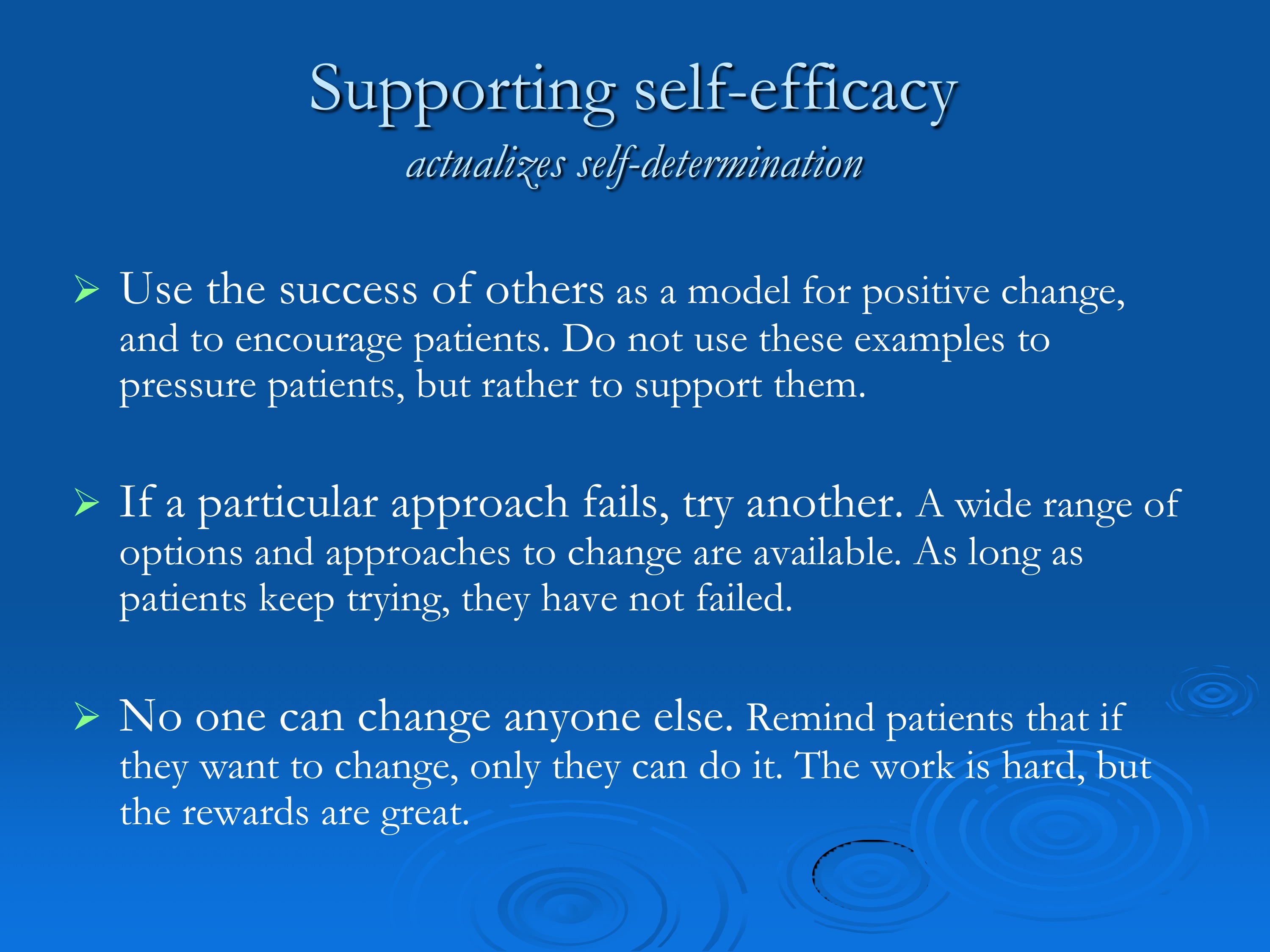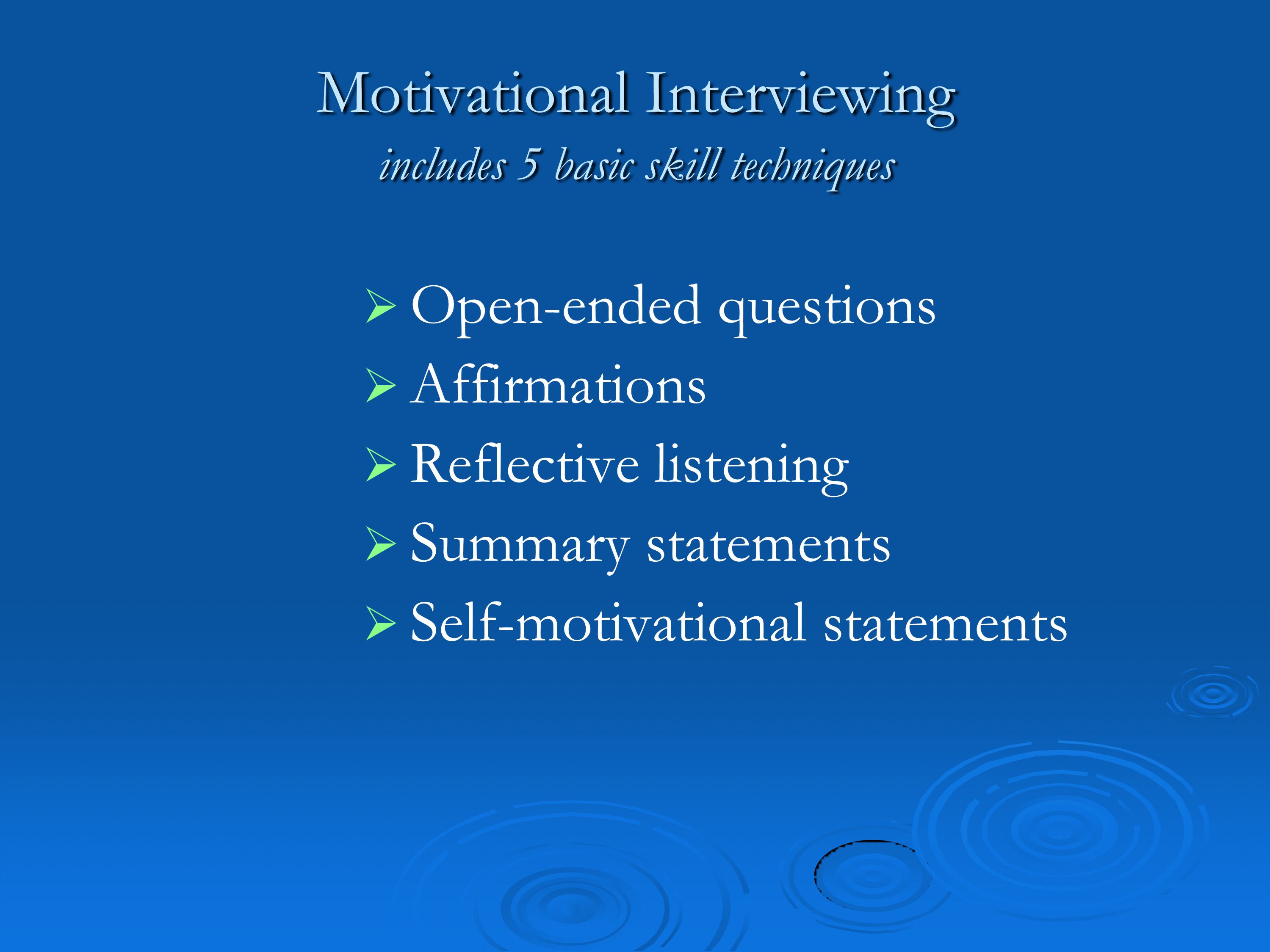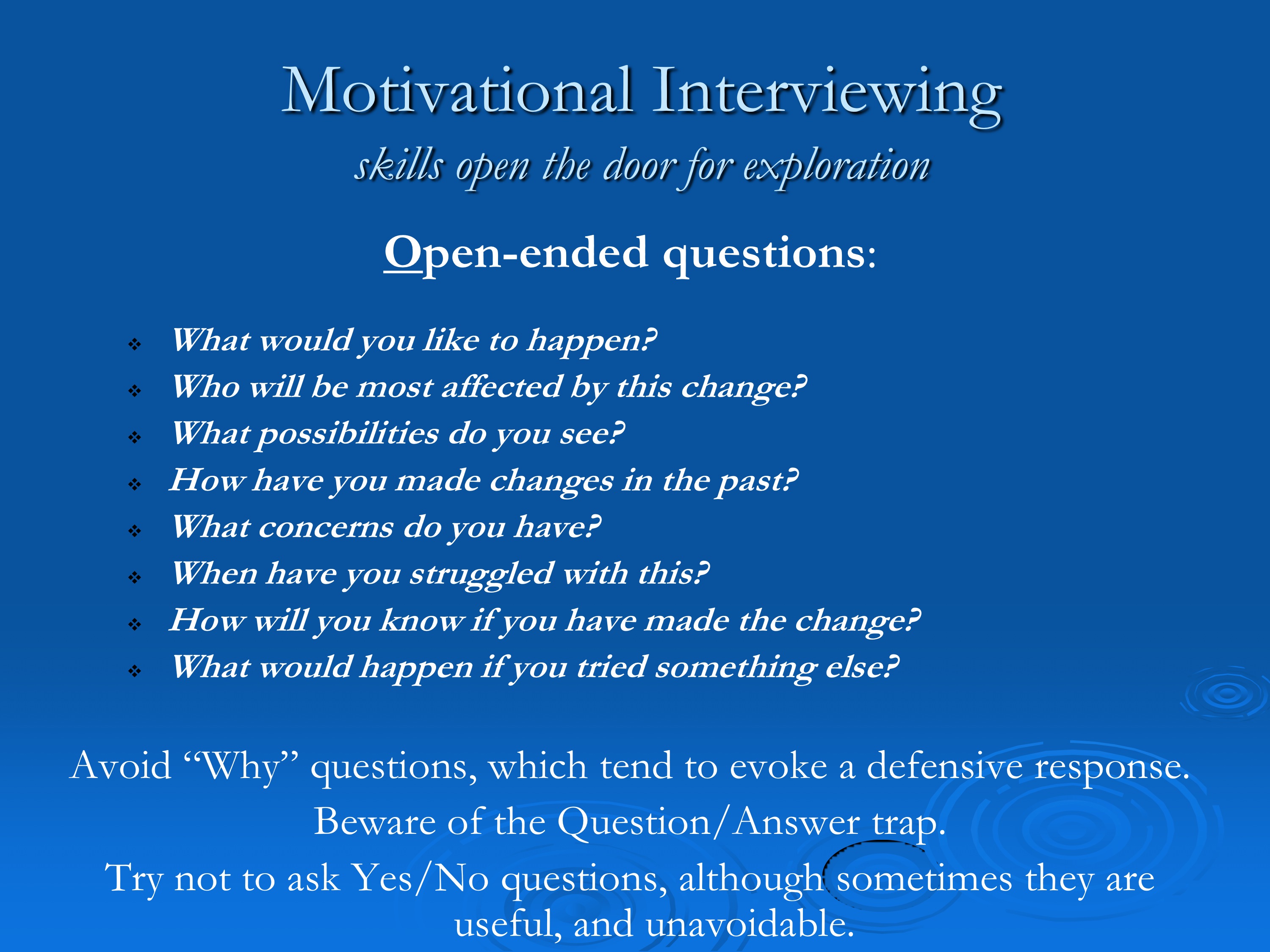 SLIDES 33-38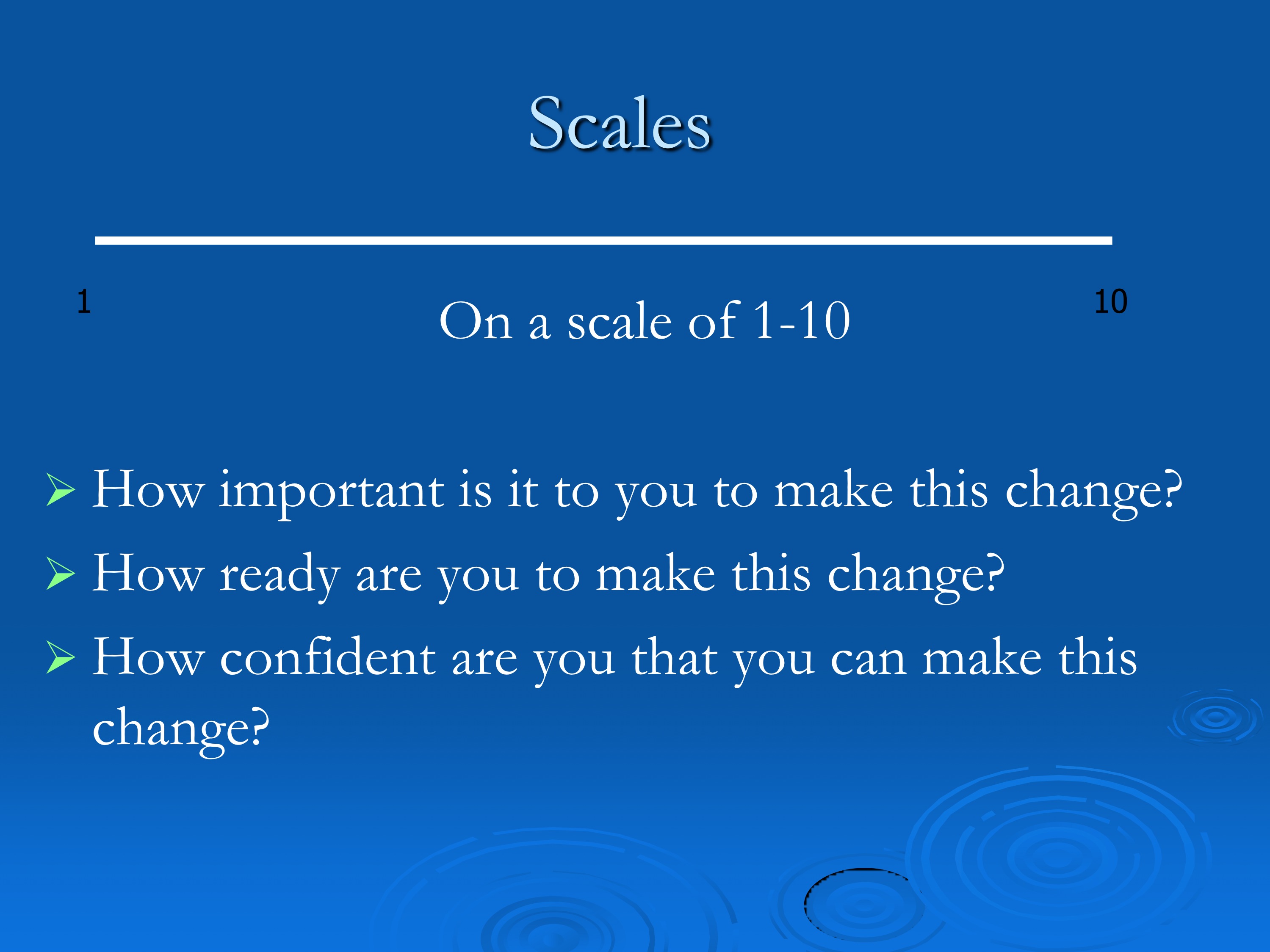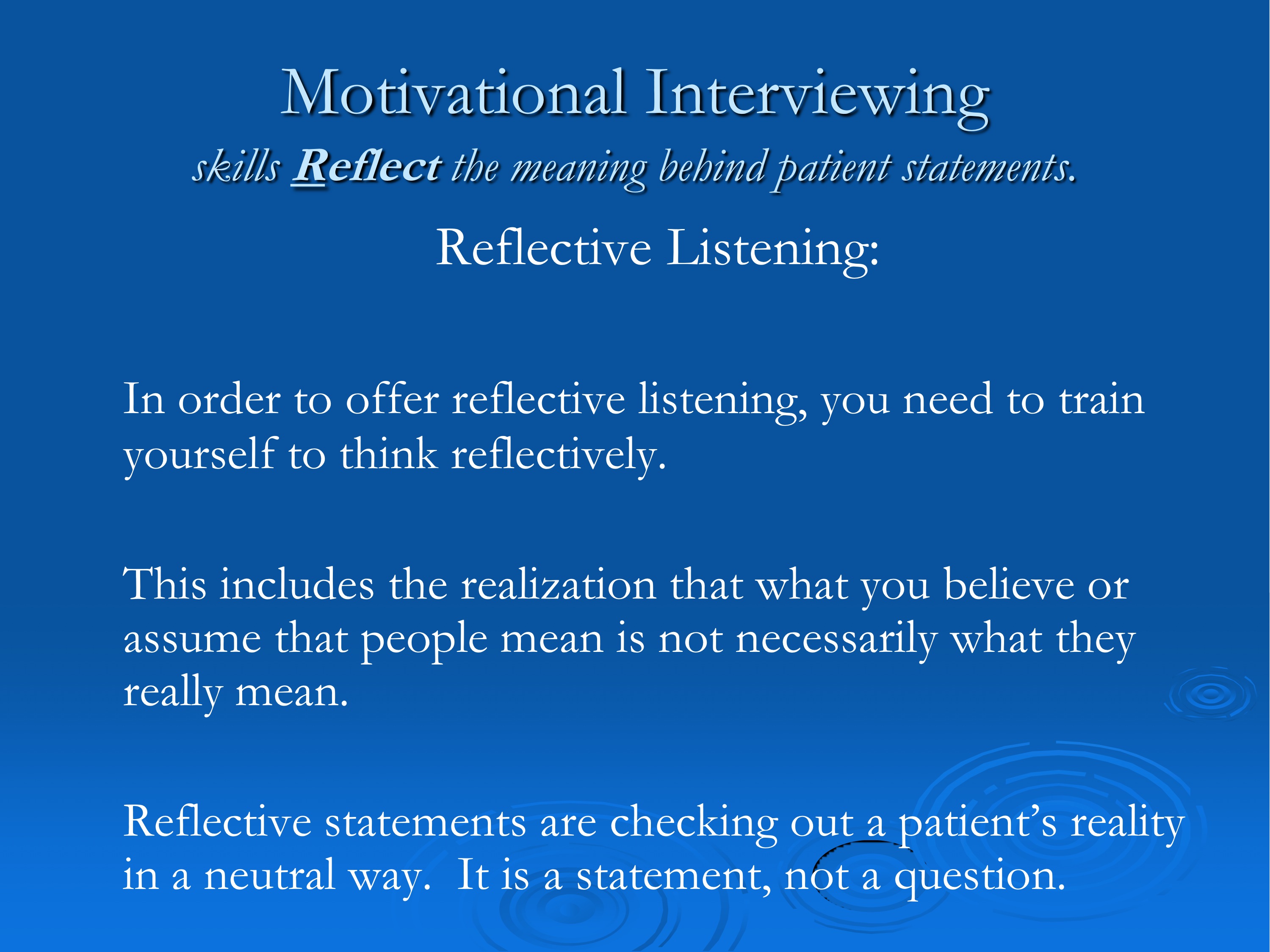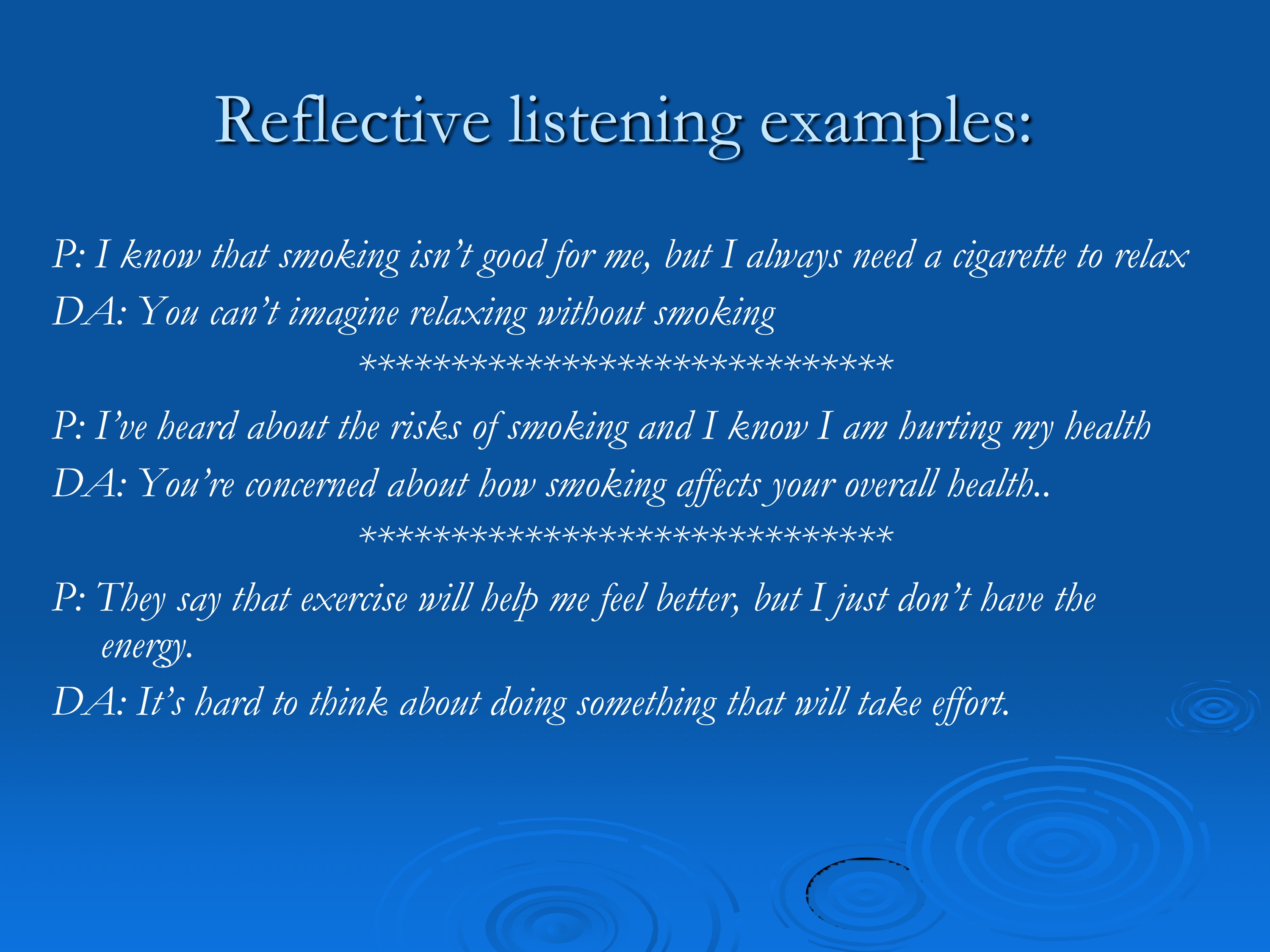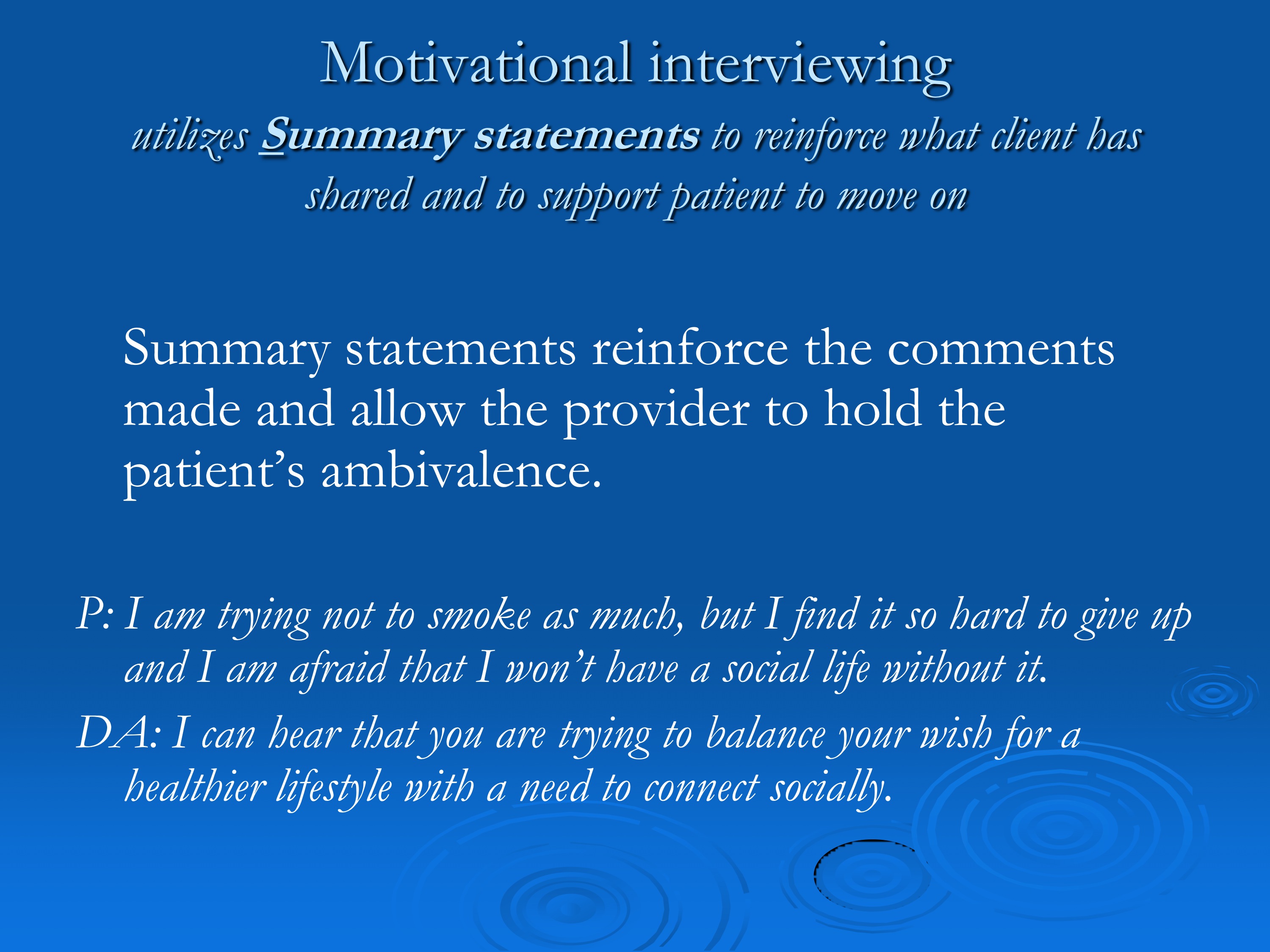 SLIDES 39-42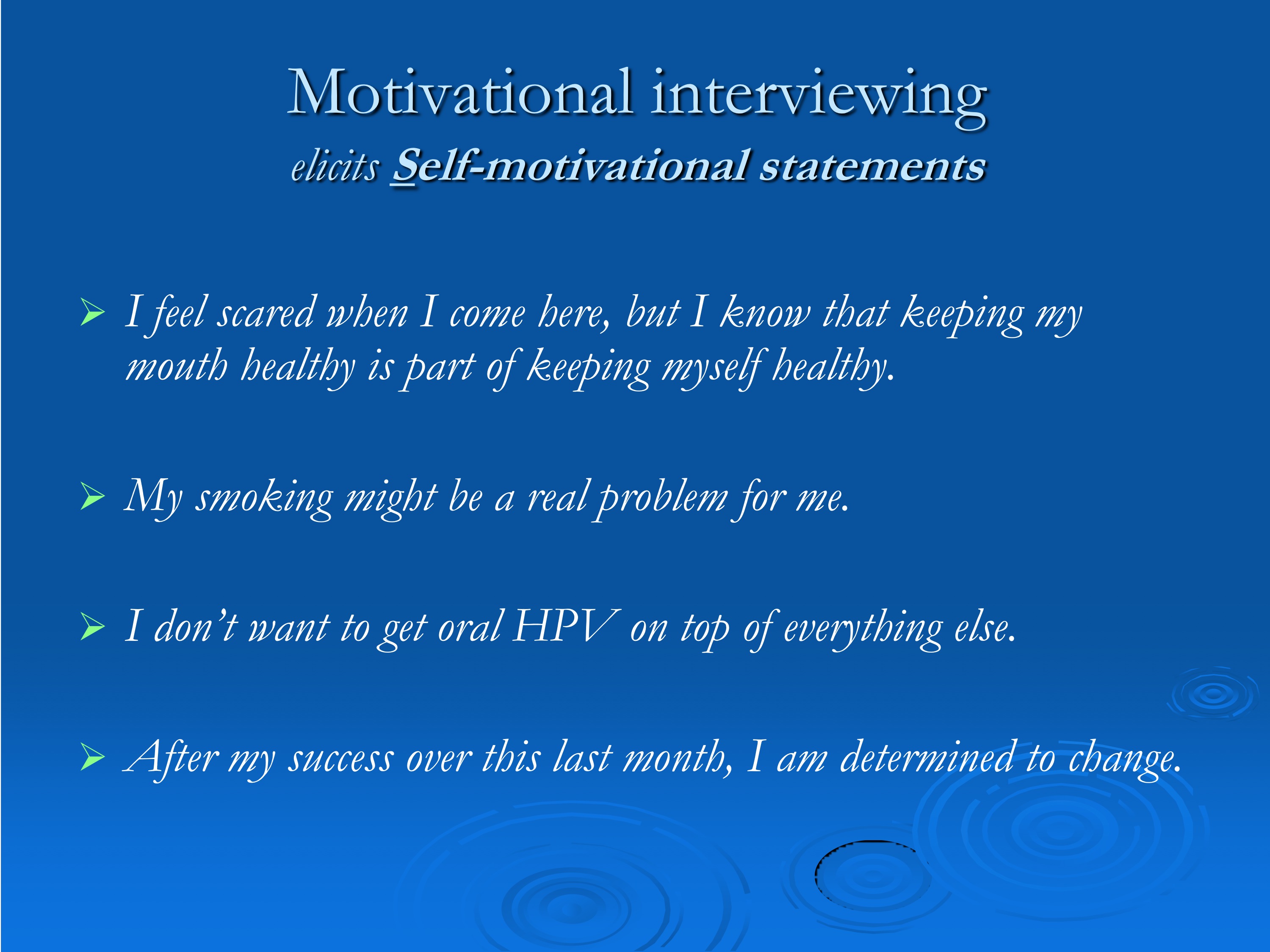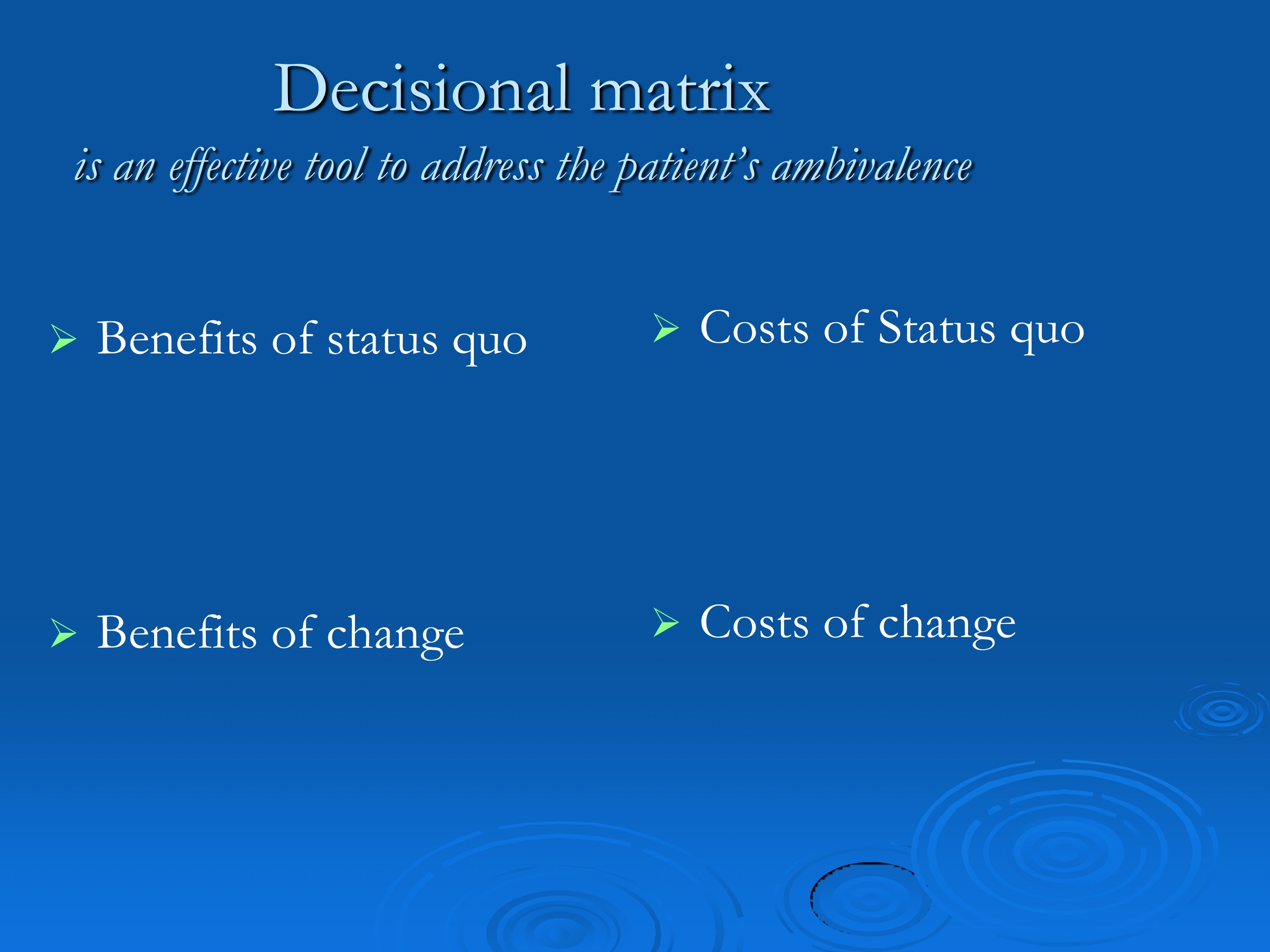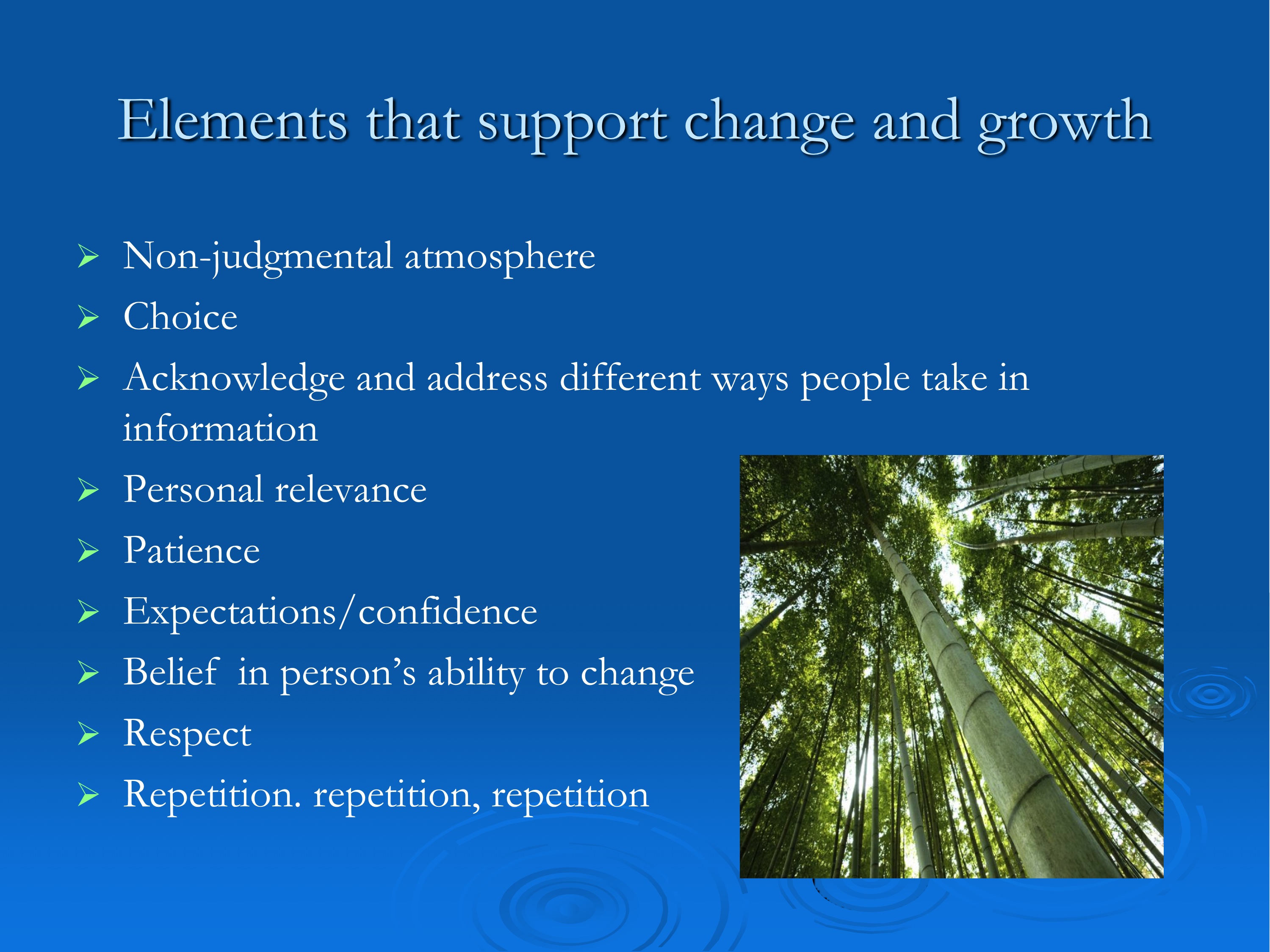 The Trainer can utilize the full motivational interviewing training for providers. 
HANDOUTS
Print out copies of these documents and distribute to participants:
Optional Handout: Sample Patient Interview Guide and Baseline Oral Health Intake Survey (See appendix).