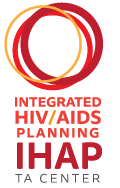 We want to hear from you! Please join us on June 8, 2023 from 3-4 pm ET for a facilitated discussion on all things related to statewide HIV prevention and care planning bodies. Discussion topics will include:  
The structure and composition of different statewide HIV planning bodies
What changes states are considering - or have already implemented - with their planning bodies to support optimal integrated HIV prevention and care planning and Integrated Plan implementation
What changes are needed to the structure or composition of planning bodies to support Integrated Plan monitoring and implementation
What policies or procedures may need to change to ensure a diverse and representative planning body (e.g., compensation, membership requirements)
How to recruit statewide planning body leaders
How to identify and fill gaps and reach new members
The session will be moderated by IHAP TAC team members, but is intended to be an open forum for jurisdictions to ask questions, share their experiences, and engage in conversation with each other.