Center for Quality Improvement and Innovation (CQII), New York State Department of Health AIDS Institute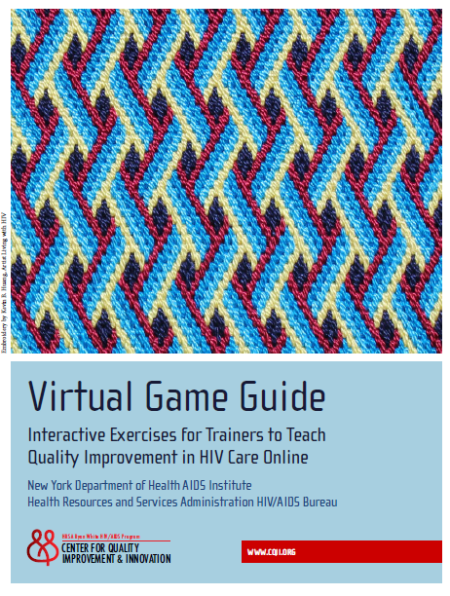 The CQII Virtual Game Guide was designed to make over 25 games and exercises more broadly available to teach quality improvement more effectively in virtual learning settings. Trainers, teachers, and educators can utilize this Virtual Game Guide to interactively engage anyone else who is interested in improving HIV care. The use of these virtual games can make your online meetings livelier and most importantly, teach valuable quality improvement skills.
All games described in this Guide have been categorized using six domains to allow you to quickly identify the interactive exercises you need. Included with each game is a brief descriptor, a downloadable copy of the game's instructions, the associated facilitator slide set, and any other handout.