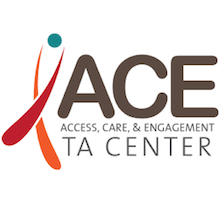 Note: After this blog was originally posted, the Special Enrollment Period was extended to August 15, 2021. The following blog post has been edited to reflect the extended deadline.
New Special Enrollment Periods for HealthCare.gov and some state-based Marketplaces
A new Special Enrollment Period (SEP) is available to all HealthCare.gov consumers from February 15 - August 15, 2021. Several states with their own Marketplaces have announced SEPs as well.
According to the Centers for Medicare & Medicaid Services (CMS), "the COVID-19 emergency presents exceptional circumstances for consumers in accessing health insurance and will provide a Special Enrollment Period for individuals and families to apply and enroll in the coverage they need. This SEP will be available to consumers in the 36 states served by Marketplaces that use the HealthCare.gov platform."
Here are some key details about the new HealthCare.gov SEP:
The new SEP will be available to all Marketplace-eligible consumers, including those who are submitting a new application or updating an existing application.
Consumers can visit HealthCare.gov to find out if they are eligible. They are no longer limited to calling the Marketplace call center to access this SEP.
Consumers who are eligible and enroll under this SEP will be able to select a plan with coverage that starts prospectively on the first of the month after plan selection. 
Consumers will have 30 days after they submit their application to choose a plan. 
Anyone already enrolled in 2021 coverage will be able to change to any available plan in their area without restriction to the same level of coverage as their current plan. 
Consumers will not be required to provide documentation of a qualifying event (e.g., loss of a job or birth of a child), which is typically required for SEP eligibility.
---
---
Are There New SEPs in States that Use Their Own Marketplaces?
Several states with their own Marketplaces have already announced additional SEPs for 2021 coverage or have extended their current Open Enrollment Period. Check with your state's Marketplace website for updates. To date, the following state-based Marketplaces have announced Open Enrollment extensions or new SEPs: