Reaching MSM and Transgender Communities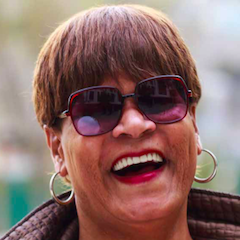 HRSA's HIV/AIDS Bureau supports initiatives that focus on sexual minority communities facing challenges with HIV care engagement. The projects are designed to enhance Ryan White HIV/AIDS Program (RWHAP) services. Specifically those that reach individuals and populations hardest hit by the HIV epidemic in the United States. These include African American men who have sex with men (MSM) and transgender people.
Initiatives focus on:
Health literacy
Involving consumers in guiding their own care decisions
Evidence-informed service delivery approaches
Consumer engagement in planning
HRSA's Special Projects of National Significance (SPNS) has supported innovative strategies. SPNS helps engage transgender women of color, and Black MSM, in HIV care. SPNS insights are translated into best practices under some of the following projects.
Below are highlights of SPNS and other recent RWHAP technical assistance initiatives. See our Technical Assistance Directory for the full roster of TA and training projects. There are many that also focus on sexual minorities. 
Well Versed:  An online resource and forum for health care providers and Black MSM.  It provides a simple platform describing what to do before, during, and after a clinic visit.
His Health: Provides a compendium of care models, training modules, and resources for enhanced linkage, retention, and engagement strategies targeting Black MSM. This site targets providers and offers continuing medical education (CME) and continuing nursing unit (CNU) credits for clinicians. This will help them increase their capacity to accelerate health care service delivery to Black MSM and transgender clients in culturally appropriate ways.
In It Together: Designed to improve the capacity of health departments and community-based organizations. It helps them to deliver health-literate HIV services. There is a particular focus on health services provided to Black/African American MSM.

end+disparities ECHO Collaborative: Is a national initiative to reduce health disparities among four disproportionately affected HIV subpopulations, including MSM of color and transgender people.

Innovative Approaches to Engaging Hard-to-Reach Populations Living with HIV/AIDS into Care: Provides tools for agencies to improve care engagement for hard-to-reach individuals. This effort is part of IHIP: Integrating HIV Innovative Practices.

Building Leaders of Color Living with HIV (BLOC): Trains people of color living with HIV to be full participants on planning bodies, medical and support care teams, and boards of directors. 

E2i: Identifying and field testing evidence-informed interventions to reduce HIV-related health disparities and improve health outcomes. The focus is on four groups, which includes Transgender Women and Black MSM.