SPNS Sexually Transmitted Infections Initiative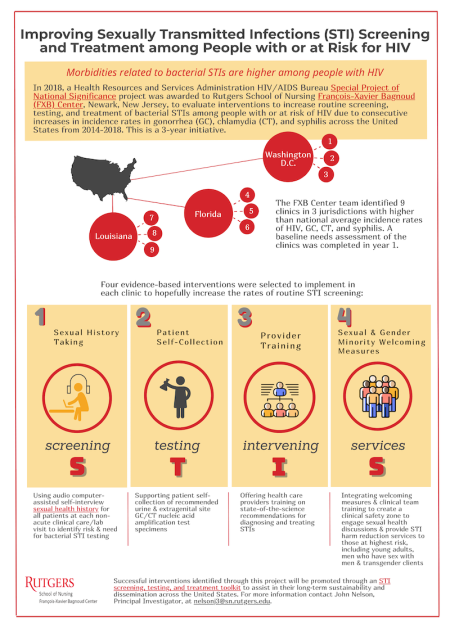 Tools to help clinics improve screening, testing, and treatment of common bacterial STIs among people with HIV or at risk for HIV.
These resources were developed under HRSA's Improving Sexually Transmitted Infection Screening and Treatment among People with or at Risk for HIV Project (a SPNS initiative), which is implementing needs-based training and clinical and non-clinical interventions. Users are free to adapt these tools to their clinic needs.
Tools
Videos
Improving Routine STI Screening and Testing
STI Testing Best Practices for Health Clinics
STI Screening and Treatment Infographic