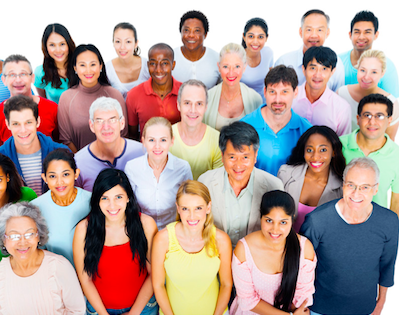 Listservs are electronic mailing lists. Want the history? Go to Wikipedia's listserv page.
With that sparse and obvious definition, we bring to your attention the existence of 10 such lists to help you Stay Informed about various HRSA-funded technical assistance and training opportunities. They cover data, CAREWare, planning, healthcare coverage, clinical care, innovations in HIV care, and clinical quality management.
A Listserv in Action
Our main goal in this blog is to provide a crystal clear explanation on the technical information sharing that listservs are for, as shared on the RWHAP CQM Listserv by HRSA's Marlene Matosky, MPH, RN. In early August, responding to a user's question about how to use the CQM listserv (the newest of the HRSA TA forums), Matosky, Chief of the HRSA HIV/AIDS Bureau's Clinical and Quality Branch, had this to say:
---
Hi.  I hope you are well.  I was talking with a RWHAP CQM friend/listserv member today.  She said she wasn't sure how to the list serv.  With 300+ participants, I figure she is not the only person with these thoughts. 
The RWHAP CQM listserv is here for all of us to use.  We wanted to create a community among all of us working in CQM; create a way for us to connect with other working in RWHAP CQM.  When I worked at the health department in Philadelphia, I was the only person who did what I did.  I had to find people outside my organization to bounce ideas off of, find tools and processes better than the ones I was using, the list goes on………..I hope this fills this type of gap.
You are welcome to ask and share anything related to CQM – ask/share for advice, tools, sample documents, or anything else.  Post-up a CQM job.  Ask who is passing their CQM funds to subrecipients.  Share your CQM plan (people ask us about this ALLLLLL the time).  Jessica from Las Vegas shared the video of the tennis ball game she create.  People often ask me and the other members of the clinical and quality branch about recipients who are doing X.  I can only tell you about the recipients that I know.  I certainly do not know about every recipient.  Even better, you can ask the listserv.  As I meet with recipients or see you on site visits, I encourage CQMers to "post-up" tools, documents, or processes they are using in their CQM programs. 
Be brave.  Have grace.  Share senselessly.  Steal shamelessly.  Post-up on the listserv.  Take care of yourself. 
Marlene Matosky, MPH, RN
Chief – Clinical and Quality Branch
Division of Policy and Data | HIV/AIDS Bureau | Health Resources and Services Administration
Learn about Clinical Quality Management technical support for RWHAP agencies.