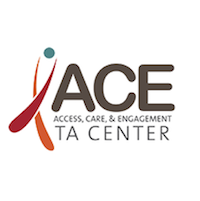 From the ACE TA Center - The Low Income SEP remains available year-round
An important Special Enrollment Period (SEP), sometimes referred to as "the Low Income SEP" is available to eligible low-income people for plan years 2022 - 2025.
The SEP is available to consumers with income at or below 150 percent of the federal poverty level (FPL) and who otherwise qualify for advance premium tax credits (APTCs).
Benefits of the Low Income SEP
The low-income SEP is available monthly, allowing low-income people to enroll in coverage in any month of the year. This SEP also allows APTC-eligible, low-income people at or below 150 percent FPL who are already enrolled in Marketplace coverage to switch plans every month. This is different from other SEPs, which are often associated with specific life events and only available for a limited time.
Limitations of Low Income SEP
Individuals using the low-income SEP to switch plans may only enroll in a silver level plan and should be aware that switching their Marketplace plan mid-year will result in their deductible and out-of-pocket maximum resetting. This could result in additional, perhaps unexpected costs for the individual.
It's important to note that this SEP does not apply to most people under 100 percent FPL in the Medicaid coverage gap because of the requirement that people using this SEP be eligible for APTCs.
How to Apply
Consumers can submit a new application through Healthcare.gov or update an existing application online. Most consumers do not have to submit documentation along with their application, rather they can simply attest that their annual income is anticipated to be at or below 150 percent FPL and the Marketplace will verify eligibility using data matching.
The SEP for low-income people is available in states that use healthcare.gov; however, many state-based Marketplaces have opted to offer this SEP as well. The eligibility for the SEP in state-based Marketplace states may differ from the federally-facilitated Marketplace rules, so consumers and assisters should check with your state's Marketplace on the specific rules and application process for your state.
Note: because of the Inflation Reduction Act of 2022, this SEP is now available until at least plan year 2025.
Access more ACE TA Center resources on health coverage.