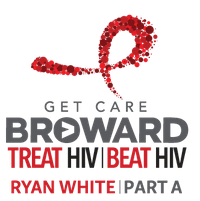 We are, it seems, settling into a somewhat new normal of virtual communications—a concept nearly synonymous with webinar distance-based interactions. It's a significant adjustment, although much of what we have come to count on to connect with others is not face-to-face. TV news. Social media. The newspaper. Email. Newsletters. 
This is where our topic comes in: how HIV agencies communicate with people with HIV for purposes of engaging them in services, in planning, and in helping to break down isolation. This blog reviews how a diverse metropolitan area carries out communications, via a newsletter and social media, in order to reach people with HIV and agencies on HIV care and planning are carried out under the federal Ryan White HIV/AIDS Program (RWHAP). 
Consumer/community engagement is a core principal of the RWHAP, in planning, peer outreach, and providing feedback to HIV clinics on consumer advisory boards.
The RWHAP is administered by HHS's Health Resources and Services Administration (HRSA), which works with recipients under the program's Part A (and its other Parts) to meet program requirements, one of which is community and consumer engagement. Various Part A programs have robust community engagement activities, like Atlanta, Houston, and Sacramento, to name a few (see sidebar). Our goal, however, is not to examine trends but to describe what happens in one place. We picked Ft. Lauderdale in Broward County, Florida. Rather, we picked each other out of the crowd at the last Ryan White Conference. We struck a bit of gold (pun below) when we learned about their quarterly journal for reaching consumers, clinics, and the community. 

The Journal: Positively Speaking
"I ran an ad agency for 20 years and went back into the community and worked in agencies and learned about stigma," said Lauren Kettler Gold, Publications Specialist with Broward's Ryan White Part A Program. Yes. Stigma. It's still around. That's one of the key reasons for their newsletter, Positively Speaking, which started publication in 2018. The name was adopted after the agency decided to revamp their earlier efforts. "We vetted it with the community, with support groups, the planning council, got buy-in from the community," said Gold. 
"It's a positive voice, an inspiration, because of the people in it." 
The Goal
Positively Speaking seeks "to open up the conversation and include the consumer's voice in the conversation about HIV, by talking about their experiences," said Gold. Here's how the journal gets pulled together.
Picking Topics
Gold, who prepares Positively Speaking, doesn't come up with article ideas by herself. "We hold meetings and get input, get a theme together…it's a team effort," like when a "co-worker said, 'shouldn't we talk about what's going on with COVID?'" As for preparing an issue, it's a one-person team: Gold. The planning council will send her something and she will edit it. Same with the HIV Vaccine Trials Network. Copy gets edited by agency staff and then goes back to the interviewee for final review. 
There are of course many tasks in between, which is why a typical timeline from idea generation to publication is 3-4 months. "We are supposed to be quarterly but that's hard," said Gold.
"I feel like my job is to open up the conversation in the community." 
What's in an Issue? 
Positively Speaking runs 20 to 24 pages long. "I'm aware of keeping people's attention, being more reader-friendly," said Gold, as the page length has edged down to 20 in recent issues. But the format has stayed the same. Here's what's in the Summer 2020 issue of Positively Speaking:
A FOCUS ON theme (this issue: HIV in the Time of COVID-19) that guides the focus of issue interviews
A Ryan White Perspective – from the agency administrator
Get Care Broward – joining the planning council, Broward Ryan White highlights about programs (e.g., housing) 
It Takes a Community – a focus on local agencies (implementing telemedicine) and people
Health & Wellness – updates on HIV science and treatment
Positive Expression - arts in the HIV community
HIV Services in the Community – Broward Ryan White provider listings and support groups
Back Page ad for Broward Ryan White brand and services
Distribution
Over time, there has been more community input, people requesting articles. That's most likely a function of simply getting the quarterly in people's hands. At first, the focus was on providers and consumers, but Gold has broadened distribution of printed copies (3,000 at last pre-COVID count), including to two-thirds of county libraries. "We are part of the greater Broward community. Talking to everyone, that's how you beat stigma," said Gold.
Interest is Not a Challenge
Producing Positively Speaking in a timely fashion, from preparation to review and approval, can be a challenge. Physical distribution is unsurprisingly hard these days, "only being only available in digital format," added Gold.
Otherwise, there's no problem finding people to feature. "People are very receptive," said Gold, who said that she is "like an ambassador for Ryan White. But I think it's because my agency does a good job. I get to meet people one on one. I've met such amazing people. They open up their hearts, their lives, to me. And everyone keeps in touch."
Positively Speaking dovetails with the planning council's role to engage with consumers and the community. Added Gold: "Our council takes pride in this. It's their voice. It really has created a presence."
Picking Topics