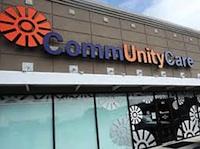 This 2014 blog is being resurrected as these long-ago tips for working with health plans may be helpful to agencies working today to secure coverage of new regimens like long-acting injectables.
Teenagers the world over routinely ignore this advice--be persistent. Health care agencies that fail to heed this counsel when working with health insurers do so at their peril. Contracting, credentialing and—ultimately—reimbursement are all at risk.
Patience, persistence, diligence. That sums up how a Ryan White HIV clinic in Texas responded when they learned, in January 2014, that a health coverage plan selected by many of their HIV clients was not going to allow the clinic's infectious disease specialists to serve as Primary Care Providers (PCPs) under the plan's rules. Clients were told they would have to choose a new PCP, at a new clinic site, causing disruption in their HIV clinical routine.
You Want Good Negotiators
The Health Center in question is CommUnityCare and, more specifically, their David Powell Clinic in Austin, named after a visionary HIV/AIDS director at the Austin-Travis County Health Department. David died of HIV/AIDS complications in 1989. His clinic, which started out as part of the health department, has grown and thrived, breaking off to join CommUnityCare, which subsequently achieved Health Center status as an FQHC in 2004. CommUnityCare sees 70,000 people each year in 24 sites. The David Powell Clinic gets HRSA Ryan White Part A, B, C funding--and state funding--and annually sees around 2,000 patients with HIV/AIDS.
In short, CommUnityCare and the David Powell Clinic are prepared to be good negotiators. They have the contracts and grants management staff and back office operations to manage Ryan White and Health Center requirements as well as third party reimbursement and the requirements and roadblocks that can occur with each. Their operation has robust third party reimbursement systems as HIV and Health Center patients are covered by multiple payers: Medicaid, Medicare, commercial insurance, and the local medical access insurance program.
Persistence Put Into Practice
When told by an insurer that infectious disease specialists could not serve as patient PCPs, the Health Center set its path to perseverance. Below are their observations and efforts on changing this policy.
The Climate Is Change Averse
Large insurance companies are businesses and, wisely, have rules and regulations to standardize procedures and ensure their fiscal soundness. Thus, be prepared to invest time to work with companies to make changes in policies.
A Good Relationship is Crucial
Health Centers typically have billing and contract staff who work with insurers. CommUnityCare maintains good relationships with payers through a provider contract manager who works with the insurance plan to get staff credentialed.
CommUnityCare's Magical Staff
Rhonda Ray: David Powell Clinic Grants Manager

Deborah Lowndes: David Powell Clinic Administrator

Ashlee Mooneyham: Provider Contracting Manager
Read and Respond to Information
In the course of getting clarifications on insurance plan requirements, plan on getting a ton of paperwork. Obtain, review and respond to that information, advises CommUnityCare. In addition, ask to see any rules and regulations that are mentioned in phone and email conversations and verify what is covered.
Document and Get Clarifications
If any inconsistencies are noted, point them out and ask for clarification, in writing. Be patient and be prepared for the time it will take for a large company to get the answer from the right office, person or division, like the Medical Director.
Document Your Value—Sell Your Agency
Explain the value of your services in terms of engaging consumers in care, delivery of quality services and resource management.
Examples from CommUnityCare include:
Commitment to providing primary care and HIV care as evidenced by services and infrastructure. The Clinic has a record of meeting HEDIS measures for adult patients including management of diabetes, hypertension, and screening for breast, colon, and prostate cancers
Data on impact of services (e.g., clinical indicators like viral load suppression rates in terms of meeting/beating national benchmarks, efficacy of retention in care)
Pursuit of Primary Care Medical Home accreditation
Collaborative work with other agencies (e.g., planning council and state coordination)
Document Infectious Disease Clinician Value as PCPs
CommUnityCare's appeal was eventually escalated to the insurance plan's Medical Director, who requested a clear explanation of why CommUnityCare infectious disease clinicians needed to be PCPs for clients living with HIV/AIDS. The letter was submitted under the signature of the lead provider at CommUnityCare's David Powell Clinic, establishing an important provider-to-provider dialogue with the insurer.
Key aspects of the letter included:
Excerpts from recommendations from the Infectious Diseases Society of America that HIV care providers must be knowledgeable about both HIV and primary care when caring for patients with HIV/AIDS
An explanation of CommUnityCare services, patient population, and infrastructure
Data on clinical outcomes for David Powell and CommUnityCare from UDS, the HRSA Health Center Uniform Data System (UDS)
The Outcome—So Far
Several changes are underway and/or pending.
The health plan is now requiring patients to sign a statement that they want an infectious disease clinician to serve as their PCP. In turn, the infectious disease clinician must state a desire to serve as the PCP for that individual
CommUnityCare is currently awaiting health insurance plan credentialing of its providers. Importantly, CommUnityCare's Powell Clinic will be listed in the plan's provider network as a specialty clinic. If not, all health plan patients could contact the clinic and be accepted for services, which would potentially overwhelm the David Powell Clinic and distract from its focus on HIV
CommUnityCare's David Powell Clinic is aligning its billing system with health plan billing requirements