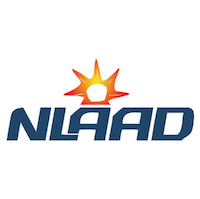 Latinos represent 27% of new HIV diagnoses in the United States in 2018. Most new HIV cases are among Latinos are among gay and bisexual men (CDC, 2021).
Ryan White HIV/AIDS Program and Hispanic/Latino Individuals
Nearly three-quarters of RWHAP clients are from racial/ethnic minority populations. According to the 2019 HRSA client level data report, 23.3% of Ryan White HIV/AIDS Program (RWHAP) clients were Hispanic/Latino. Review (HRSA, June 2021).
Among RWHAP clients receiving HIV medical care, for the 2010-2019 time period with client level data available, viral suppression improved dramatically (69.9% to 88.1%) (HRSA, 2021). All RWHAP racial/ethnic populations realized similar improvements, including Hispanic/Latino clients (73.6% to 90.1%). 

TA and Training Resources
Access TA and training resources for Latino populations on TargetHIV's Hispanic/Latino topic page as well as the full collection of materials in Spanish. The most recent addition is the Center for Innovation and Engagement (CIE), a HRSA-funded Special Project of National Significance (SPNS). CIE launched a Spanish-language collection of resources to support Ryan White HIV/AIDS Program-funded providers working to end the HIV epidemic in Latino/a communities.
Additional highlights include:
Continuity of Care: U.S.-Mexico Border AETC Steering Team (UMBAST)
This collaborative project spans the four U.S. states that border Mexico, and provides onsite training for border clinicians and community health workers (in English and Spanish). UMBAST has also produced care continuity resources to assist providers with patients returning to Mexico and Central America, or those with patients detained by U.S. Immigration and Customs Enforcement.
Part of Collection
Browse for More
Topic Areas
Key Populations
,
Cultural Competency
,
Hispanic/Latino
,
Health Literacy
,
People with HIV & Community Involvement
,
Stigma/Legal
,
Ryan White HIV/AIDS Program & Parts
,
Part A - Hard Hit Urban Areas
,
Part A - Planning Councils
,
Part B - States/Territories
,
Part C - Community-Based Early Intervention
,
Part D - Women, Infants, Children, Youth
,
Part F - Dental Programs
,
Part F - HIV/AIDS Clinical Training
,
Part F - SPNS Models of Care