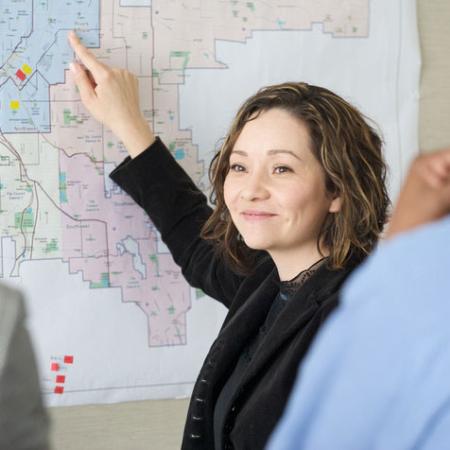 In this blog, we describe how academic journal articles on HRSA Ryan White HIV/AIDS Program activities have been translated into evidence-informed intervention tools, how more of these resources are on the way, and how you can find them on TargetHIV.
Professional journal articles have a certain format—abstract, background, study design, findings, discussion—that sends a message: what you will read is based on carefully collected and analyzed evidence. The HRSA HAB eLibrary presents over 100+ articles, published over the past decade in top journals. Dissemination to the academic community is an essential step in ensuring that the investments made in studies and demonstration projects are leveraged appropriately.
Over half of the eLibrary collection covers HIV clinical outcomes.
Manuscripts added in 2020 include a Special Collection in PLOS. A similar collection is the 2019 special supplement in the journal AIDS and Behavior, Special Projects of National Significance (SPNS) Systems Linkages Initiative (2011 to 2016): Improving Access to Care for Hard-to-Reach Populations Living with HIV. The 2019 volume is focused on findings from the SPNS Systems Linkages initiative. It comprises thirteen original papers from dissemination sites and the evaluation and technical assistance center (ETAC), plus an introductory summary from the ETAC and HRSA. 
Evidence Becomes Practice
Recognizing that academic articles are not written in a how-to format for use by programs on the front lines, HRSA's HIV/AIDS Bureau also invests in translating research findings into formats ready to use by HIV care programs. Evidence-based intervention packages feature components such as curricula, manuals, webinars, case studies, and pocket guides. The largest recent dissemination effort is called IHIP: Integrating HIV Innovative Practices. 
Basing new interventions on those that have been shown to be effective in other RWHAP clinics is more efficient than reinventing the wheel. 
For example, the lessons covered in the above Systems Linkages special supplement have also been turned into a set of tools designed for use by front-line agencies. First out of the gate were Replication Resources: SPNS Systems Linkages and Access to Care, which includes five manuals from participating demonstration sites, featuring interventions like HIV testing in jails, active referrals, and peer-enhanced care. The IHIP project subsequently created even more Systems Linkages tools to add to the five manuals.
The Evidence-Informed Pipeline
We cite just two collections above, but there are more out there and more to come. HRSA has a series of recent and new initiatives to further build out its offerings of evidence-based interventions. Along with IHIP is an alphabet of initiatives: DEII, E2i, and others.
Easing Access to Evidence-Informed Tools
To help manage the ever-growing collection of evidence-informed tools, TargetHIV recently created HIV Care Innovations: Replication Resources, a menu of evidence-based tools featuring IHIP, the Systems Linkages project, and other HRSA initiatives on best practices in HIV care. Replication Resources has 12+ categories, focused on populations (e.g., African American/Black MSM), interventions (e.g., Oral Health), and systems change (e.g., Linkages, Integrated Care). Most are are based on SPNS work, and were tested and refined in RWHAP settings.
Browse for More
Topic Areas
HIV Care Continuum
,
Linkage to Care
,
Retaining in Care
,
Antiretroviral Treatment
,
Achieving Viral Suppression
,
Key Populations
,
Cultural Competency
,
Adolescents & Youth
,
Incarcerated
,
MSM - Men who have Sex with Men
,
Transgender People
,
Women
,
Medical & Support Services
,
Health Literacy
,
Hepatitis
,
Housing & Homelessness
,
Medical Homes
,
Oral Health Care
,
Outpatient Medical Care
,
Substance Use & Addiction
,
People with HIV & Community Involvement
,
Peer Programs
,
Ryan White HIV/AIDS Program & Parts
,
Part F - Dental Programs
,
Part F - HIV/AIDS Clinical Training
,
Part F - SPNS Models of Care