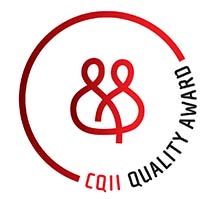 Since 2007, CQII has recognized organizations and individuals who have made exemplary progress in improving their Ryan White-funded services. The aim of our Quality of Care Award  Program is to celebrate the success of Ryan White HIV/AIDS Program recipients and subrecipients nationally, increase the visibility of quality champions, and provide real world examples that other programs might find useful.
2023 Award categories include:
Patient Involvement in Quality Improvement
Leadership in Quality Improvement
Measurable Improvements in HIV Care
To learn more download the 2023 CQII Quality Award Categories and Selection Criteria
Nominations were accepted through March 31, 2023. Award announcements are forthcoming.