Herramientas en Español (Tools in Spanish)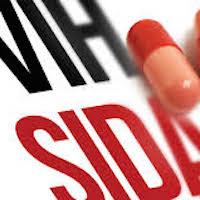 The need for Spanish language and culturally-appropriate HIV resources is great as around one-fourth of U.S. HIV/AIDS cases are among Hispanic individuals. We have dozens of Spanish language resources designed to help meet that demand, developed by Ryan White HIV/AIDS Program (RWHAP) agencies and HRSA to improve HIV care delivery. 
Attention Ryan White Agencies: Share your Spanish language resources with your colleagues
Who Are Our Visitors?
Five percent of visitors to this site have Spanish as their primary browser language. The RWHAP serves Spanish-speaking clients in every state and territory. HRSA's HIV/AIDS Bureau has a fairly long track record of developing initiatives targeting Hispanic individuals living with HIV (see sidebar).
A Sampling of Spanish Language Tools
Below is a sampling of this site's Spanish language collection of materials, from tools to help consumers get health coverage and get engaged in planning as well as provider resources like a guide of best practices on reaching and engaging people with HIV in care. 
Browse for More
Topic Areas:

Health Coverage

,

Enrolling & Accessing Health Coverage

,

Enrollment Resources for Consumers

,

HIV Care Continuum

,

Key Populations

,

Cultural Competency

,

Health Literacy

,

People with HIV & Community Involvement

,

Planning

,

Ryan White HIV/AIDS Program & Parts

,

Part A - Hard Hit Urban Areas

,

Part A - Planning Councils

,

Part B - States/Territories

,

Part C - Community-Based Early Intervention

,

Part D - Women, Infants, Children, Youth

,

Part F - Dental Programs

,

Part F - HIV/AIDS Clinical Training

,

Part F - SPNS Models of Care