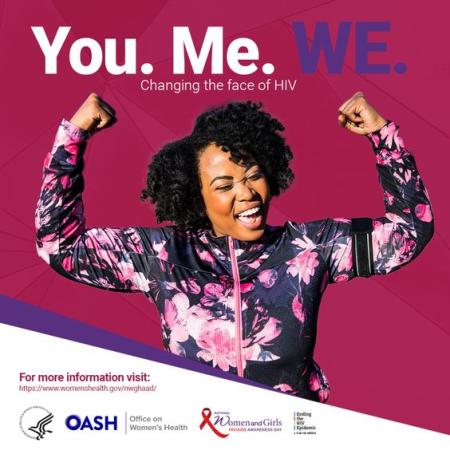 Viral suppression rates of Ryan White HIV/AIDS Program (RWHAP) clients have improved dramatically over the past decade, including among women getting medical care from the program.
In 2020, 25.9% of Ryan White HIV/AIDS Program (RWHAP) clients were female (HRSA, 2021). As a point of comparison, women account for 23% of people with HIV (CDC, 2019) and 19% of new HIV diagnoses (CDC, 2021).
Read I Am a Long-term Survivor of HIV, by Antigone Dempsey of HRSA's HIV/AIDS Bureau and HRSA Recognizes National Women and Girls HIV/AIDS Awareness Day
Lower income African American and other minority women comprise 83.7% of RWHAP female clients (HRSA, 2021). This heavy burden is driven by an environment of poverty, inadequate housing, limited healthcare access, and other challenges. According to the Overview of Clients Served by RWHAP, 2020, PPTX (HRSA, 2021), among female RWHAP clients:
69.7% were living below the federal poverty level
6.0% had temporary housing and 3.5% had unstable housing 
Across the board, the HIV population is aging. Nearly two-thirds of female RWHAP clients are over 45 years old (Overview of clients served by RWHAP, 2020, PPTX, HRSA, 2021). 
Visualize data. Access the RWHAP Compass Dashboard.
HIV Health Outcomes among Women
From 2010 through 2020, viral suppression increased from 66.3% to 89.4% among female RWHAP clients receiving HIV medical care, nearly identical to increases among all RWHAP clients and male RWHAP clients. These data come from the HRSA RWHAP Annual Client-Level Data Report, 2020 (HRSA, 2021). In greater detail:
The percentage of Black/African American women who were virally suppressed (88.4%) was slightly lower compared to the identical 89.4% rates for all RWHAP clients and all RWHAP female clients. 
Viral suppression among Latinas receiving RHWAP care was 91.1% in 2020, slightly above the overall RWHAP percentage. 
The rate of viral suppression among transgender women has steadily increased from 2016 to 2020 (79.0% to 84.2%), but remains the lowest across gender groupings.
From 2010 to 2020, viral suppression among RWHAP clients (overall and all categories) has steadily increased. Overall, the rate increased from 69.5% to 89.4%.
Resources on Women and HIV
HRSA has funded and number of TA and training projects that focus on engaging and retaining women with HIV in care. Below are highlights, as catalogued under HIV Care Innovations: Replication Resources and the newest Best Practices Compilation, launched in late 2021. 
Patient Navigation
Enhanced Patient Navigation for Women of Color with HIV materials are for programs to utilize patient navigators, "non-medical staff in clinical settings" who work "to reduce barriers to health care and optimize care." The implementation manual covers such activities as hiring, training, supervision, integrating patient navigators within the clinical team. The manual also covers identifying clients to match with patient navigators.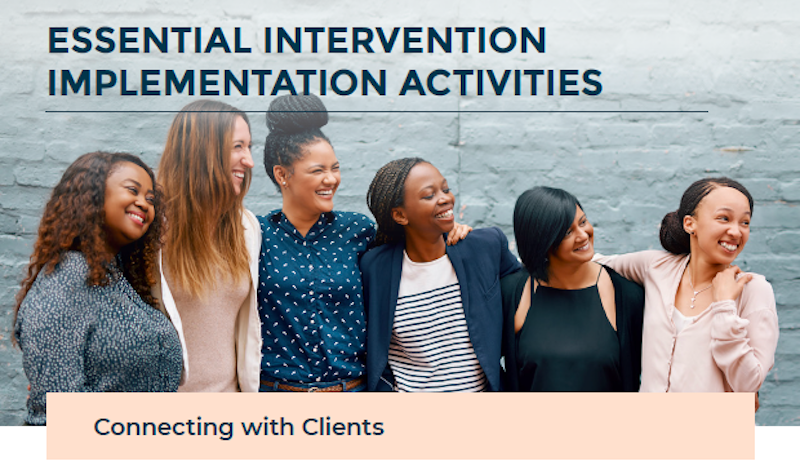 Peer Support
Peer Linkage and Re-engagement of Women of Color with HIV resources are to support use of peers who help engage cis and transgender women of color in HIV care. Peers are "people with HIV who have a shared experience and shared community membership as the populations they work with." Resources include an implementation manual for program staff (e.g.,implementation activities, a client care plan) and training materials.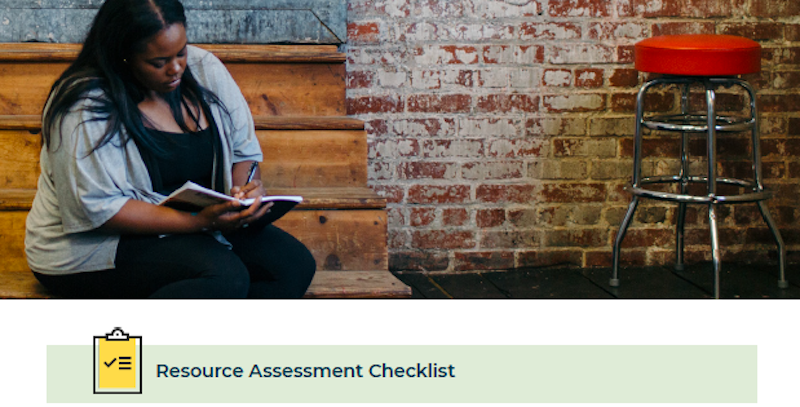 Peer Engagement
The Best Practices Compilation has identified the evidence-informed Peer Engagement to Improve Linkage to Care and Retention in Care for Youth, Women, Infants, and Children. This San Antonio project utilizes peers and patient navigators. Project core elements (e.g., hiring), outcomes, and project design elements are summarized in the compilation.
Quality Improvement
The HRSA-funded Center for Quality Improvement and Innovation (CQII) has various training tools for program staff on incorporating quality improvement within their RWHAP programs. Among their many initiatives is the HIV Disparity Interventions, which were tested and implemented by agencies that took part in the CQII's end+disparities ECHO Collaborative. Women Like Me Support Group is one of the project's interventions. The focus was on HIV-positive pre- and post-natal mothers that covers varied topics, with support by a mental health coordinator and medical director. 
HIV Clinical Care
The National HIV Curriculum (NHC), developed by HRSA's RWHAP Part F AETC Program and the University of Washington, is continuously updated and offers continuing education credits and a robust online learning experience. Their HIV in Women topic covers contraception, conception, and other key issues. The HIV in Sexual and Gender Minority Populations chapter reviews epidemiology and care issues for cis- and transgender women.
Ryan White 2020: HIV Care for Women
Access our YouTube Playlist: Women, featuring videos on quality improvement, care for pre- and post-partum women, and the below session from the 2020 Ryan White National Conference on engaging women of color in HIV care.
RWHAP Part D: A Focus on Women
While all aspects of RWHAP deliver care to women with HIV, Part D is focused on HIV services for women, infants, children, and youth. See the RWHAP Part D WICY Fact Sheet (August 2019).
Part of Collection
Browse for More
Topic Areas
Key Populations
,
Black/African American
,
Cultural Competency
,
Hispanic/Latino
,
Adolescents & Youth
,
Women
,
Stigma/Legal
,
Ryan White HIV/AIDS Program & Parts
,
Part A - Hard Hit Urban Areas
,
Part A - Planning Councils
,
Part B - States/Territories
,
Part C - Community-Based Early Intervention
,
Part D - Women, Infants, Children, Youth
,
Part F - Dental Programs
,
Part F - HIV/AIDS Clinical Training
,
Part F - SPNS Models of Care