Knowledge sharing between the Ryan White HIV/AIDS Program (RWHAP) community is an important contribution to ending the HIV epidemic in the United States.
The Best Practices Compilation gathers and shares what works in RWHAP funded settings to improve outcomes for people with HIV and to support replication by others. 
Has your organization implemented an approach that has improved outcomes for your clients?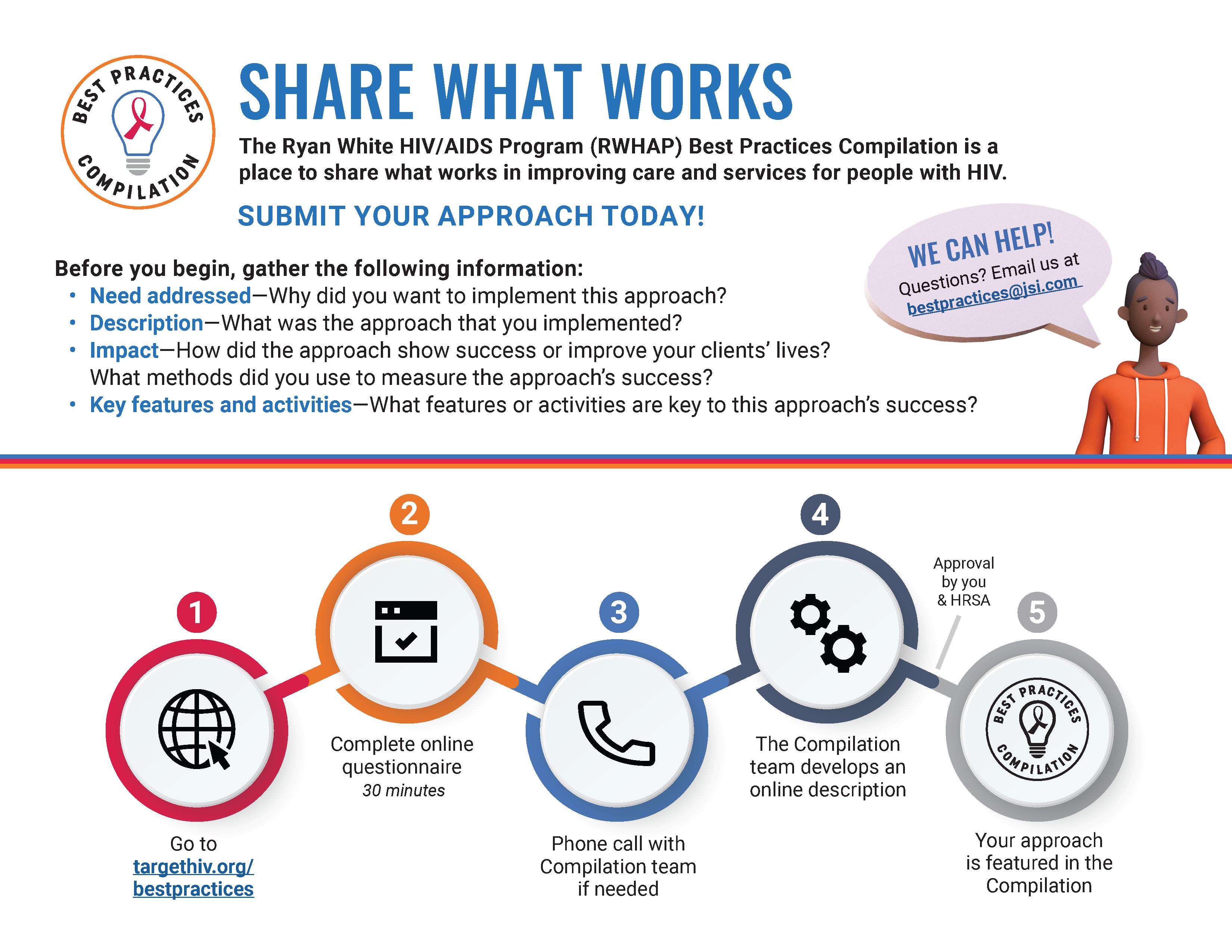 Contact us with questions or for help completing the questionnaire.
Emerging Interventions: Submit Yours
Learn More & Tour the Compilation
Browse for More
Topic Areas
Disparities
,
Service Models
,
Collaboration
,
Emerging and Innovative Models
,
Integrated Care
,
Interdisciplinary Teams
,
Rapid ART
,
Social Media
,
Telehealth
,
Trauma-Informed Care
,
Medical Homes
,
HIV Care Continuum
,
HIV Testing & Diagnosis
,
Linking to Care
,
Retaining in Care
,
Antiretroviral Treatment
,
Achieving Viral Suppression
,
Key Populations
,
Aging
,
Black/African American
,
Hispanic/Latino
,
Adolescents & Youth
,
Incarcerated
,
MSM - Men who have Sex with Men
,
Rural
,
Transgender People
,
Women
,
Employment Support for People with HIV
,
Health Literacy
,
Housing & Homelessness
,
Mental Health
,
Outpatient Medical Care
,
Substance Use & Addiction