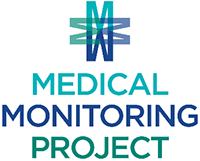 In the U.S., almost all people with HIV have some type of health insurance coverage (public or private) and are getting or have access to medical care, including antiretroviral treatment. However, these high levels of access are not reflected in equally high levels of sustained viral suppression. Among the likely obstacles: disabilities, unemployment, substance use disorders, mental health challenges, and homelessness. 
These findings are presented in the 2019-2020 edition of the Medical Monitoring Report, a national surveillance sampling of 16 states and 6 jurisdictions, coordinated by CDC with various state and local health departments, HRSA, and others.
MMP Highlights
Below are select highlights from Behavioral and Clinical Characteristics of Persons with Diagnosed HIV Infection—Medical Monitoring Project, United States, 2019 Cycle (June 2019–May 2020). Findings are summarized in an accompanying fact sheet.
Of the 98% of adult with diagnosed HIV, 98% had health insurance (46%, Ryan White HIV/AIDS Program, 45%, Medicaid, 28%, Medicare, 34%, private coverage). Coverage was overlapping across categories
Nearly half face significant life challenges, including disability (43%), unemployment (41%), and poverty (42% had incomes below the federal poverty level). Additional challenges included symptoms of depression and anxiety. 
Most had access to care. In the prior 12 months, 97% received outpatient HIV care, 79% were retained in care, 83% had an ART prescription, and 61% had 100% ART adherence in the prior 30 days. Approximately, 61% had sustained viral suppression.

Browse for More
Topic Areas
Clinical Quality Management
,
Data & Reporting
,
Ryan White Services Report (RSR)
,
Ending the HIV Epidemic Initiative
,
Health Coverage
,
Service Models
,
Key Populations
,
People with Disabilities
,
Medical & Support Services
,
Adherence
,
Employment Support for People with HIV
,
Sexually Transmitted Infections
,
Housing & Homelessness
,
Mental Health
,
Outpatient Medical Care
,
Substance Use & Addiction
,
Stigma/Legal
,
Planning
,
Ryan White HIV/AIDS Program & Parts