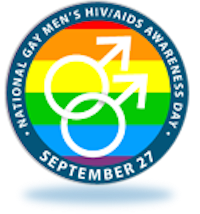 Of the more than half a million clients served by RWHAP, 48.2% are MSM.
35.0% are white, 35.5% percent are Black/African American, and 25.9% percent are Hispanic/Latino

52.6% were living at or below 100% of the federal poverty level

40.9% are 50 and older
MSM RWHAP clients receiving RWHAP medical care have a slightly higher viral suppression percentage (90.6% in 2021) than the national RWHAP average of 89.7%. By race/ethnicity, viral suppression among MSM was lowest among young blacks/African Americans.
Since the beginning of the HIV/AIDS epidemic, the majority of HIV cases in the United States have been among gay and bisexual men (men who have sex with men, MSM). In 2019, 69% of HIV diagnoses were among MSM, with 37% of those cases being African American MSM, 32% Hispanic/Latino MSM, and 25% White MSM.
Investigating New Models of Care
As of September 2022, three of the evidence-informed interventions in the Best Practices Compilation include a focus on MSM populations. They include:an intensive case management program to increase viral suppression among MSM of color; a text messaging intervention to increase antiretroviral adherence among youth, particularly gay youth; and improved care engagement among young Black gay men through motivational interviewing counseling.
Various evidence-informed interventions identified by HRSA's CIE project include MSM among their target populations. One example of the CIE Interventions is the CrescentCare Start Initiative, which starts newly diagnosed HIV clients on antiretroviral therapy within 72 hours of diagnosis. 
In 2018, HRSA's SPNS program started a new initiative to support the implementation and evaluation of evidence-informed models of care designed to engage, link, and retain Black MSM in HIV medical care and supportive services. The effort is called Implementation of Evidence-Informed Behavioral Health Models to Improve HIV Health Outcomes for Black Men Who Have Sex With Men.
HRSA TA/Training Supporting MSM
HRSA's HIV/AIDS Bureau has a number of initiatives underway to enhance access to HIV care for MSM in HIV care: social media, outreach, health literacy, and more. Below are recent projects.
Earlier HRSA initiatives to support Black MSM in HIV care include: 
His Health: Engaging Black MSM in HIV Care and Prevention provides a compendium of care models, training modules, and resources for enhanced linkage, retention, and engagement strategies to support Black MSM living with HIV. 
Well Versed is an online resource and conversation forum for health care providers and Black MSM that presents a simple platform describing what to do before, during, and after a clinic visit. 
In It Together Health Literacy Project was designed to improve the capacity of agencies to deliver health-literate HIV services, with a particular focus on health services provided to Black/African American MSM.
Part of Collection
Browse for More
Topic Areas
Key Populations
,
Aging
,
Black/African American
,
Cultural Competency
,
Hispanic/Latino
,
Adolescents & Youth
,
MSM - Men who have Sex with Men
,
People with HIV & Community Involvement
,
Stigma/Legal
,
Ryan White HIV/AIDS Program & Parts
,
Part A - Hard Hit Urban Areas
,
Part A - Planning Councils
,
Part B - States/Territories
,
Part C - Community-Based Early Intervention
,
Part D - Women, Infants, Children, Youth
,
Part F - Dental Programs
,
Part F - HIV/AIDS Clinical Training
,
Part F - SPNS Models of Care