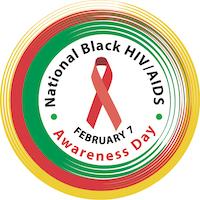 Black/African American individuals comprise 46.6% of the Ryan White HIV/AIDS Program's (RWHAP) 561,416 clients, according to HRSA's RWHAP Annual Client-Level Data Report, 2020. 
In 2020, 86.7% of Black/African American individuals receiving HIV medical care from HRSA's Ryan White HIV/AIDS Program (RWHAP), were virally suppressed (HIV Care Outcomes: Viral Suppression, 2020, PPTX, HRSA, 2021). Over the time period 2010 through 2020, viral suppression rates of RWHAP clients have steadily increased, overall and across all racial/ethnic populations. The overall improvement was 69.5% to 89.4%. For Blacks/African Americans, the rate increase was comparable, from 63.3% to 86.7%. The gap between Black/African American and White RWHAP clients has lessened over time.
Read HRSA Observes National Black HIV AIDS Awareness Day During Black History Month
Data Deep Dive
in 2020, among Black/African American RWHAP clients: 49.8% were living at or below 100 percent of the Federal Poverty Level; 63.5% were male and 34.2% female; 50.2% had temporary housing and 49.4% had unstable housing. Among Black/African American male clients, 59.5% were men who have sex with men (MSM).
Access the RWHAP Compass Dashboard to visualize more RWHAP data, including Outcome' Measures by Race Ethnicity.
Black/African American RWHAP Initiatives
In recognition of National Black HIV/AIDS Awareness Day on February 7, below is a recap of HRSA-funded RWHAP technical assistance (TA), training, and other activities--from models of care to special initiatives. 
Building Leadership
African American HIV University is a 7-part training and leadership development to building the Black American workforce in support of addressing the HIV/AIDS epidemic in Black American communities.
ELEVATE is training people with HIV to meaningfully engage and take on leadership roles in planning bodies, advocacy actions, and the HIV workforce.
ESCALATE is training consumers in order to reduce HIV stigma through training participants in Ending the HIV/AIDS Epidemic (EHE) jurisdictions.
Best Practices/Replication Resources
HRSA has funded multiple technical assistance (TA) and training initiatives to improve services for African Americans and other minority populations.
The newest collection is called Best Practices Compilation, launched in late 2021. Housed here are a limited but growing number of intervention strategies that have been implemented in RWHAP-funded settings. Each has been vetted with some level of evidence on its efficacy in improving HIV outcomes. See, for example, Increasing Viral Suppression for MSM of Color.
The bulk of RWHAP intervention tools are listed under HIV Care Innovations: Replication Resources, like the following resources that focus on Black/African American individuals with HIV:
Behavioral Health and Black MSM
Coming in Later 2022 - Resources from the recently-concluded HRSA initiative, Implementation of Evidence-Informed Behavioral Health Models to Improve HIV Health Outcomes for Black Men who have Sex with Men (2018-2021). This Special Projects of National Significance (SPNS) project identified evidence-informed behavioral health interventions and/or models of care  to engage, link, and retain BMSM living with HIV in medical care and supportive services.
Access their presentations from the 2020 Ryan White Conference on HIV Care & Treatment: Using Innovative Technology Strategies to Engage BMSM with HIV in Care; Designing and Conducting a Culturally Responsive Evaluation (CRE) of the SPNS BMSM Initiative; and Adapting and Implementing the Youth-Focused Case Management Model for the SPNS BMSM Initiative.
Access more 2020 Ryan White Conference presentations focused on Black/African American individuals
Part of Collection
Browse for More
Topic Areas
HIV Care Continuum
,
Retaining in Care
,
Key Populations
,
Black/African American
,
Cultural Competency
,
Adolescents & Youth
,
Incarcerated
,
MSM - Men who have Sex with Men
,
Transgender People
,
Women
,
Health Literacy
,
People with HIV & Community Involvement
,
Stigma/Legal
,
Ryan White HIV/AIDS Program & Parts
,
Part A - Hard Hit Urban Areas
,
Part A - Planning Councils
,
Part B - States/Territories
,
Part C - Community-Based Early Intervention
,
Part D - Women, Infants, Children, Youth
,
Part F - Dental Programs
,
Part F - HIV/AIDS Clinical Training
,
Part F - SPNS Models of Care