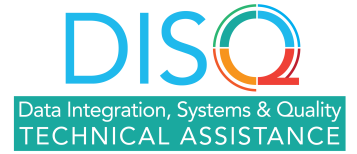 From the DISQ Listserv - Dear RWHAP community
The HRSA-funded DISQ Team is introducing "Office Hours," a new technical assistance platform that will allow Ryan White HIV/AIDS Program (RWHAP) recipient and provider staff to talk with their peers in an informal setting about specific technical challenges and solutions.
These hour long calls will include a short presentation by a RWHAP recipient or provider about their data management approach. The remainder of the call will serve as a platform to address questions.
Please register today for the following topics:
Development of an HIV Data Management System with User Input 
Presenting: Colorado and Denver Departments of Public Health & Environment
Thursday, Sept. 23 at 1:00 PM ET
Central Eligibility for RWHAP Enrollment
Presenting: Maricopa County
Thursday, Oct. 14 at 12:00 PM ET
Integrating RWHAP Data with External Sources
Presenting: North Carolina Dept. of Health and Human Services
Thursday, Nov. 18 at 1:00 PM ET
Questions? Email the DISQ Team
Browse for More
Topic Areas
Data & Reporting
,
COVID-19 Data Report (CDR)
,
Data Integration
,
Data Utilization
,
EHE Initiative Triannual Report
,
HIV Quality Measures Module
,
Program Terms Report/Allocation Report & Expenditures Report
,
Ryan White Services Report (RSR)
,
Collecting data
,
Completeness
,
Reporting Data
,
Software Systems
,
Data Quality
,
Data Security and eUCI
,
ADAP Data Report (ADR)
,
CAREWare
,
Ryan White HIV/AIDS Program & Parts
,
Part A - Hard Hit Urban Areas
,
Part B - States/Territories
,
Part B - AIDS Drug Assistance Program (ADAP)
,
Part C - Community-Based Early Intervention
,
Part D - Women, Infants, Children, Youth